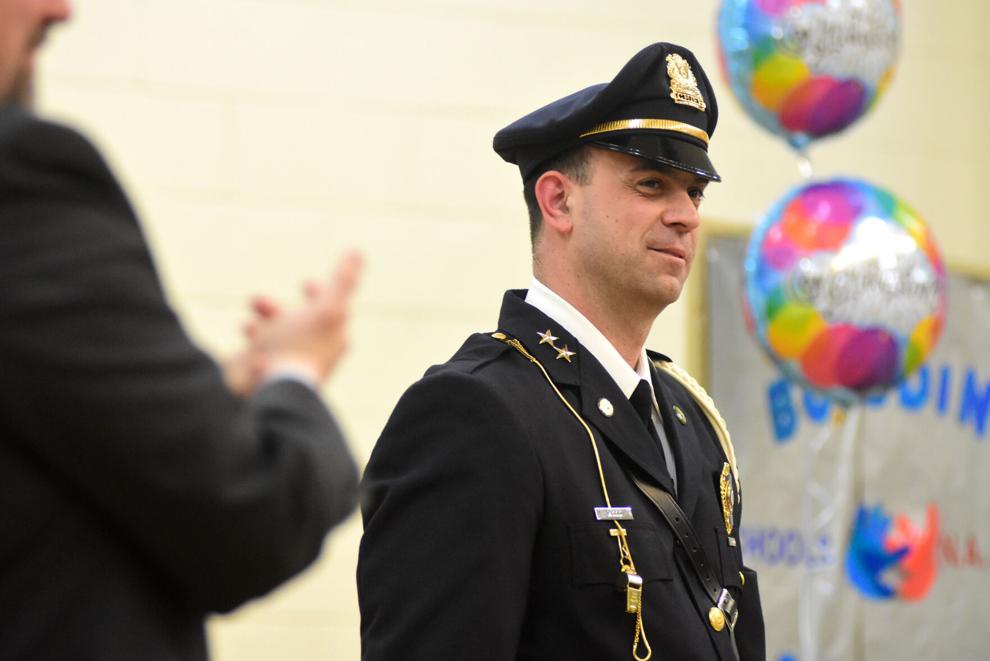 NORTH ADAMS — Former Police Chief Jason Wood has filed a wrongful termination lawsuit against Mayor Jennifer Macksey and the city, asking that he be reinstated as head of the department.
Wood has been on paid administrative leave since March 8, two days after North Adams police were called for a domestic incident involving him and a married couple. Wood's contract, which ends in June, was not renewed following an internal investigation into a noncriminal matter involving the chief, Macksey has said.
At the time, the mayor said she "lost trust and confidence" in his leadership. While she wouldn't say why Wood was dismissed, Macksey said it wasn't connected to the March 6 domestic call.
However, a letter included in a court filing for the lawsuit said the investigation was about Wood's "misuse of City time and resources."
Wood's attorney, Timothy Michael Burke, said his client was not given specific allegations of wrongdoing and protocols in his contract for his removal were not followed.
"It's a clear-cut violation of the terms and conditions of his contract," Burke told The Eagle.
Burke emphasized Wood's long record with the city. He worked for the police department for more than 20 years and rose through the ranks, becoming chief four years ago.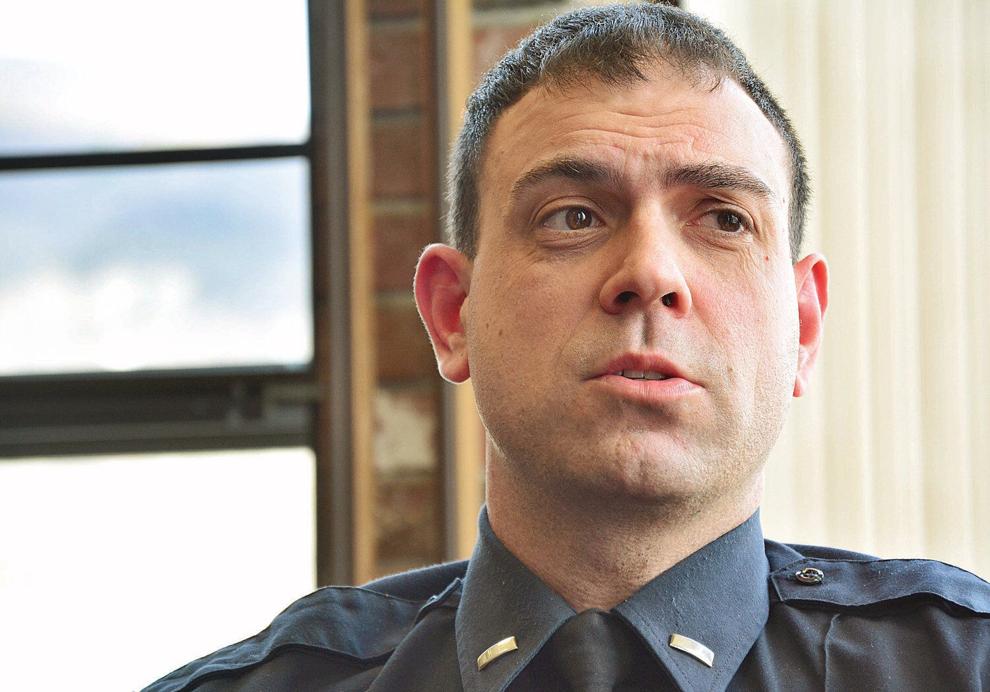 "He's done a tremendous job," Burke said. "What his private life is is a separate matter altogether. Nobody can question the service he's performed over the number of years he's been there." Burke would not elaborate on what he meant by Wood's private life.
Macksey declined to comment on Tuesday. Adam Dupere, a Westfield attorney representing her and the city, also declined to comment.
Wood's lawsuit was filed May 5 in Berkshire Superior Court. It alleges that the city breached his employment contract by, among other issues, not allowing him a hearing with a lawyer, not providing six months notice of the city's intention to not renew the contract, and failing to do performance evaluations.
Signed in 2019, his current contract says that he can be disciplined or discharged only for "just cause," with at least seven days notice and only after a hearing in which he can be represented by a lawyer.
"He was never given a hearing," Burke said. "He was never provided the opportunity to present his side of the story."
"Although also required by the terms of the Contract," the complaint says, "no written notice of any specific allegations of misconduct were ever provided to the Plaintiff by the City or Defendant Macksey."
Wood's contract also says if he or the city does not give six months notice it intends to not renew his contract, then the contract is automatically extended by a year. The complaint argues under that provision, the city should have notified Wood by Jan. 1.
He asks the court to be reinstated at chief, or alternatively, as lieutenant. The "improper and illegal conduct" by the mayor and city caused him emotional and financial damage, as well as "irreparable damage to his reputation within the law enforcement community," the lawsuit states. His most recent contract lists his pay as $90,145 annually.
Wood asked in April, after he was put on leave, to be reinstated as lieutenant and was denied.
After he was removed as chief, Wood declined an interview request with The Eagle. According to police reports, a North Adams man called police that day and said he believed that Wood was coming to his home. Wood was in a relationship with his wife, Wood's wife told police in another police report.
Wood told police he was not going to the home. "Chief Wood said he was aware and that the situation was blown out of proportion, however, it doesn't look good," the report states.
State police handled the call to avoid a conflict of interest, and reported that nothing happened.
Through a public information request, The Eagle obtained a long chain of emails between him the woman he was apparently having an affair with. They span from January through March, and in many the two are arguing but it's unclear what their disagreement is about.
Some of his emails were sent during normal business hours, but it's unclear whether he was using his city email account because the address is redacted. In a March 11 email, the woman wrote Wood: "This is a mess an absolute mess. I'm sorry that me and you had to end like this."
The woman told Wood she did not want him to lose his job and said "[redacted] was in our personal time not at work. We were best friends ... I'm not going to screw you over now."
The woman writes in another email that she thinks Wood could be "put on the stand" as a witness for her divorce.
A response from the defendants on Wood's complaint is due to the court in early September, according to the case's online docket.