For years, Michael Felix didn't realize that his past trauma and substance use were connected.
After a work injury more than a decade ago, Felix began taking painkillers. Like 1 in 10 people prescribed the drugs, he developed an opioid use disorder.
"I knew I was using to bury feelings," he said. "But, I didn't know that my mental health was connected to a lot of my substance use."
In the past few months, Felix has begun to understand and untangle those connections, as part of his residency at Keenan House North, a new recovery home in North Adams for people with co-occurring disorders — addiction coupled with mental illness.
The house, operated by The Brien Center, is the first program of its kind in the Berkshires and one of a handful across the state implementing a new model of recovery treatment.
Despite the links between mental health and addiction, people struggling with a "dual diagnosis" still face stark challenges finding integrated treatment.
Across the country, more than 9 million people experience co-occurring disorders, according to federal data. National surveys show that almost half of all people with substance use disorders experience some form of mental illness, and the Massachusetts Health Policy Commission estimates that more than 230,000 people in the state have co-occurring disorders.
But, as of 2018, 7 percent of people with co-occurring disorders nationwide were receiving treatment for both conditions, and almost half had not received any treatment at all, according to federal data.
'Treat both at the same time'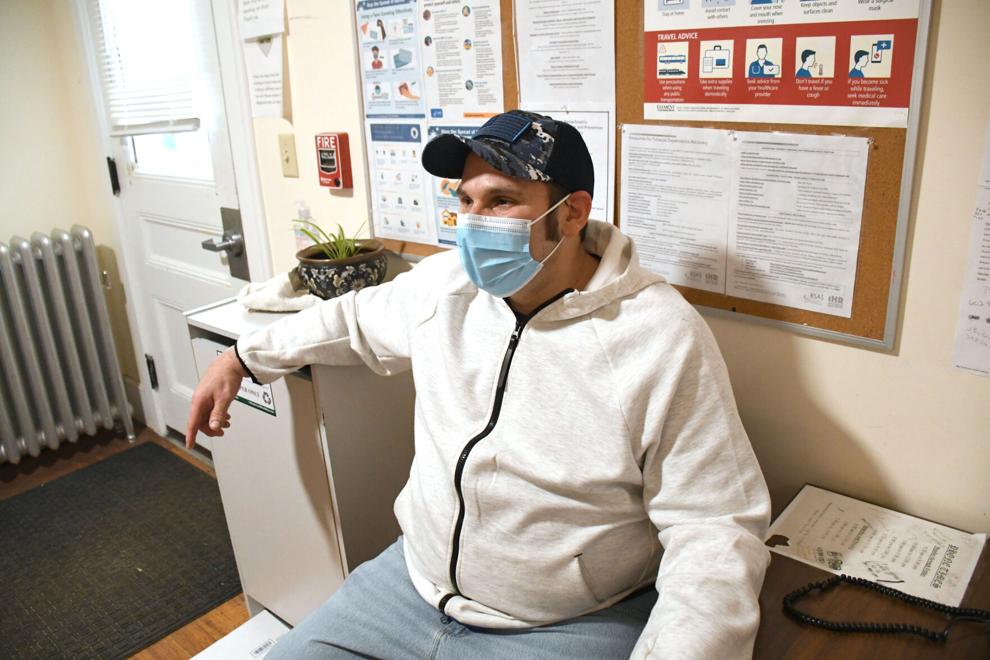 Massachusetts wants to change those numbers. In 2019, the commonwealth funded 26 community health providers to create recovery programs under a new model, formally called "Co-occurring Enhanced Residential Treatment." By next year, the homes are expected to add nearly 400 additional care beds statewide, a 17 percent bump to the number of long-term recovery spots that existed two years ago.
"The state recognized what many of us know," said Megan Eldridge Wroldson, director of adult and family services at The Brien Center. "People with addictions also often struggle with depression, anxiety and other mental health challenges, and the best way to treat someone who's struggling is not to pick one versus the other, but to treat both at the same time."
People in the program experience mental health issues ranging from anxiety to post-traumatic stress disorder to schizophrenia. They work with counselors, clinicians and a case manager on care programs that integrate addiction recovery with mental health treatment. Direct care staff also work around the clock to help structure residents' days and nights.
Because of the intensive staffing requirements, programs like Keenan House North cost more to run than the traditional recovery homes. Since private insurers rarely cover these kinds of programs, the state reimburses The Brien Center for each patient so that Keenan House North remains free to residents.
"We just opened, so, we're learning every day," said Matthew Alcombright, program manager at the house. "But, what do these beds in North Adams mean? It means 16 people are safe. Some of them are off the streets. They're being cared for, they're being supported."
The new programs are part of a yearslong push by the state to expand substance use treatment, after the peak of the opioid epidemic and a surge in deaths from drugs, alcohol and suicide.
'The need has been very tangible'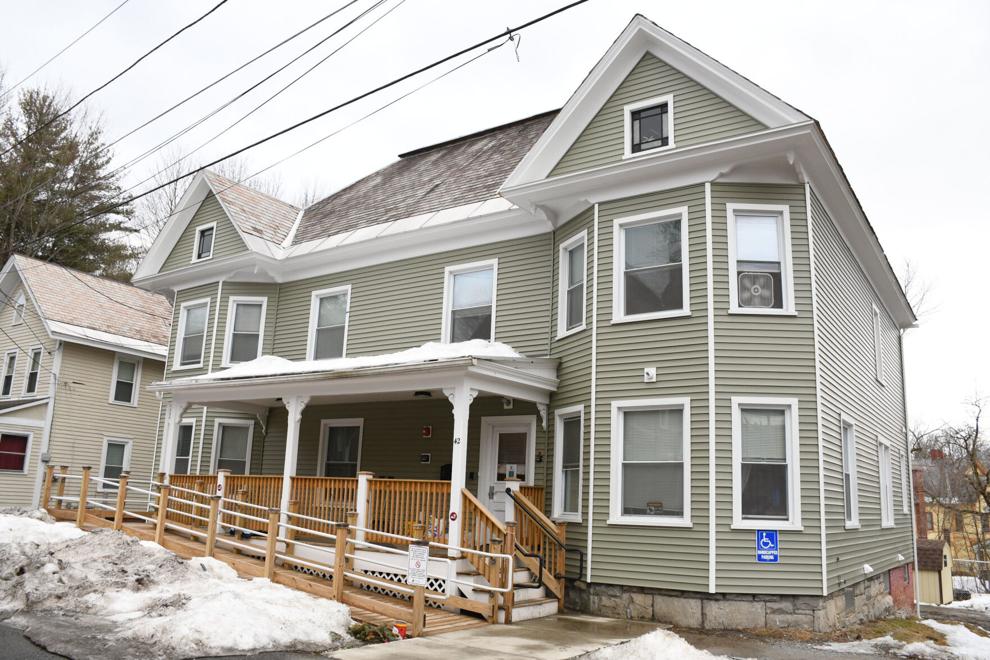 In 2019, The Brien Center secured a contract from the Department of Public Health to open Keenan House North. It was a natural fit, Wroldson says, because the center long has offered an integrated, individualized model of care for mental health and addiction. With money from the state and nearly $400,000 in financial support from Berkshire Health Systems, the center was able to renovate a house near downtown North Adams, staff the program and start filling beds in November.
"By the time we opened, we had a significant waitlist of folks waiting to get in," Wroldson said. "The need has been very tangible."
At the time, there were about 30 people on the waitlist, nearly twice the capacity of the 16-person house, and the program maintains a waitlist to this day. While Brien Center staff try to get people off that list by finding other suitable programs, they can run into capacity issues.
According to a 2019 report from the state, 75 percent of Massachusetts residential recovery programs that accept people with co-occurring disorders have wait times longer than two weeks. Some facilities reported wait times as long as two months.
And while Wroldson says it is hard to quantify the need for residential services on a local level, she has found that the Berkshires and Western Massachusetts "traditionally have not had the same density of beds as other parts of the state."
Felix, one of the earliest residents to move in, considers himself lucky.
"When they said I could come here, I was really excited," he said. "It seemed like everything fell in place, like I was meant to come here."
He says he still suffers from childhood trauma and that other recovery programs have not always been able to address those issues. Here, he says, staff always want to help, including talking through, confidentially, any problems he has.
Felix also values the bonds that he has formed within the program, which he could not find when he lived in a much larger recovery home in Eastern Massachusetts. He likes to advise younger residents, when he can, and even bought a pair of earrings as a present for one.
"It feels more like a community," he said.
Packed schedule
Inside the house, the schedule is packed. Residents take part in daily meditation, perform chores, cook for one another and attend group therapy. For many residents, Keenan House North offers a range of services and supervision that they had not found at previous residential programs, according to Susan Cross, the site supervisor.
"We get to work with our residents from the time they wake up in the morning, throughout the day and evening," she said. "You get a sense what the difficult aspects of the day are, and people and situations that present challenges to their recovery."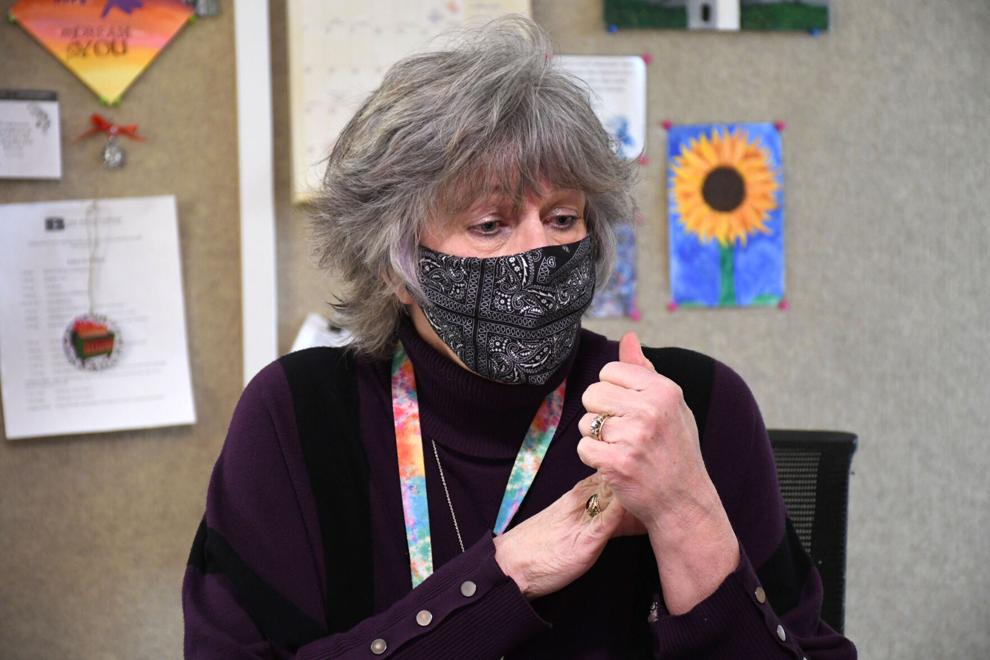 People enter the facility after a referral, often through a provider such as Berkshire Health Systems or The Brien Center itself. Some live in North Adams, while others come from as far as Boston, either because they cannot get off the waitlist at another facility, or as a temporary reprieve from the places where they struggled with addiction, Cross says.
Drew Copper, a trans woman who struggles with periods of psychosis, said she came to Keenan House North after other programs failed to address her past trauma.
"When I came here, I felt a huge weight off my chest," she said. "You know you just get feelings about places? When I stepped in through that door, I felt that. The first night here, I slept harder than I've slept in a really long time."
Relapse prevention classes, cognitive behavioral therapy and the support of staff all have made a huge difference in helping her become stable again, she says. Since all of her care providers work together under the umbrella of The Brien Center, they can create a treatment plan that addresses all the challenges she faces.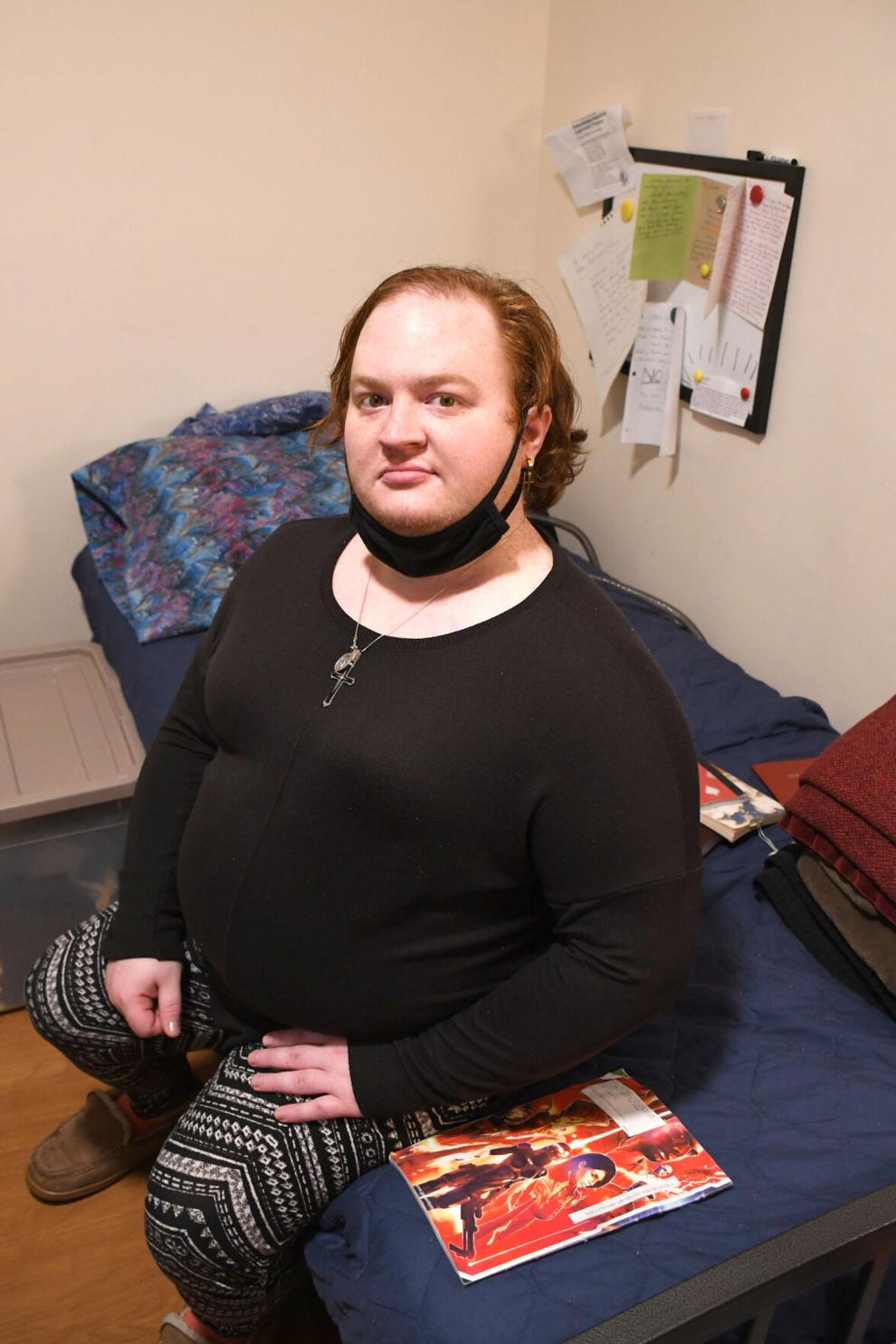 "All my doctors, all the people on my side, they're communicating regularly," she said. "And I know what recovery is; I've had recovery before. So, I know what I can get back to, and I know this program is gonna get me to where I need to be to take care of myself."
Because residents enter voluntarily, they also can leave whenever they want, and case managers work with them to find housing, jobs and support systems. Several people have "graduated" from the program, while others left after just a few days.
Even though life at Keenan House North is regimented tightly, staff want residents to reengage with the outside world on their own terms, Cross says.
"It's important for people to learn their own coping barometers," Cross said. "At times it's as simple as walking to the convenience store, and on the way you see the package store. 'Do I go right, or do I go left?' "
When people struggle with cravings, Cross said, they talk through those feelings with staff. The house brings in local recovery support systems, like the Northern Berkshire Community Coalition's Beacon Recovery Community Center, to host meetings and even connect residents to sponsors. A "buddy system" pairs residents with one another for support.
"Residents can get reintroduced to people and situations within the community that might be triggering and have support from a fellow resident," Cross said. "When they're ready to spend time outside ... they leave with someone by their side, so they're not alone."
'I can relate to them'
For Christopher E., a direct care staff member, one of the most satisfying parts of his work is convincing an angry or frustrated resident to stick with the program. Since he is in recovery from drug and alcohol addiction, The Eagle is using Christopher's first name and last initial to protect his privacy.
"Every day of work is like one long recovery session for me," he said. "Especially seeing the work I put in, spending time with people and seeing the change in them. I see a lot of what I've done and a lot of me in the different people here. I can relate to them."
About two years into his recovery, Christopher still remembers how it felt the final days before he got clean.
"I didn't know how to get help," he said. "I thought, 'This is the way it's going to be forever.' "
Berkshire Health Systems ultimately connected him to recovery programs that changed his life. In the process, though, he also spent time in some unstructured programs that did little to further his recovery. Places like Keenan House North, he says, are rare.
"I don't think there are enough places that meet the needs of people in recovery," he said. "I want to see 10 places like this pop up in Western Massachusetts. I think they'd all get full."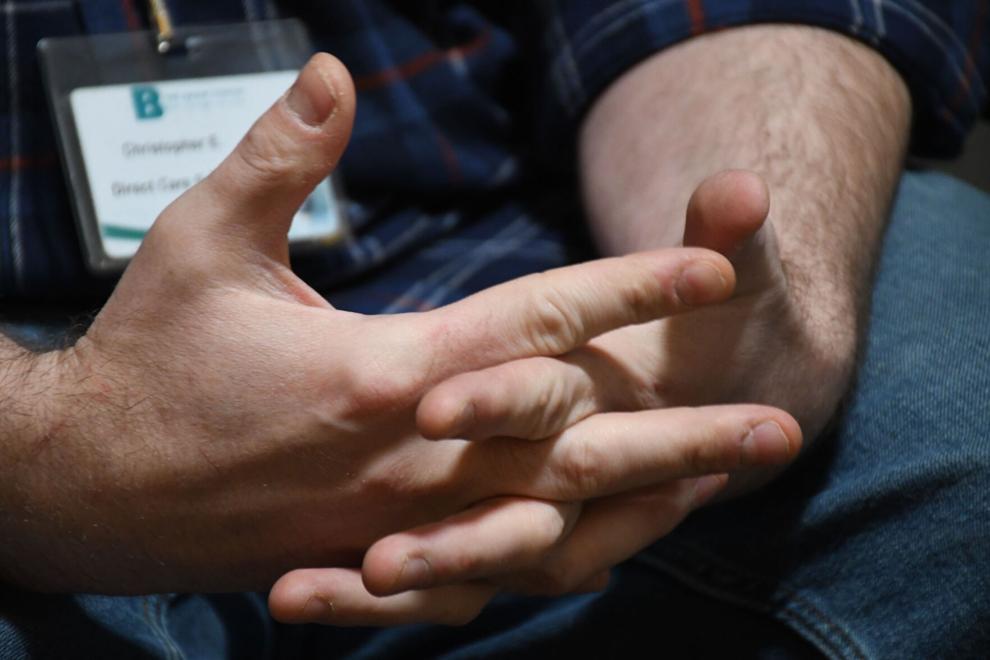 Now, when he works with patients on intake, Christopher tells them about his own recovery, to set them at ease. Residents, in turn, seem comfortable around him, joking and doing air fist bumps in the entryway of the house when they come in from the cold.
And when they start to question whether they should be in the program, he always has an answer.
"It's about making them feel that being here is better than being with their family or their kids," he said. "Because if you stay here, and work on yourself, you'll be good. If you're good for yourself, you'll be good for the people you love."