WILLIAMSTOWN — Gov. Charlie Baker and Lt. Gov. Karyn Polito visited The Clark Art Institute on Wednesday for a quick tour of the galleries and to announce $2 million in awards to 34 recipients, all part of the Destination Development Capital Grant Program, a new competitive program created through the economic development bill signed into law by Baker this year.
The grants provide money for projects that expand, restore or renovate Massachusetts tourism destinations, and aid in recovery and resiliency after more than a year of economic damage caused by the coronavirus pandemic.
The goal is to strengthen the Massachusetts economy through development projects that enhance tourism resources and infrastructure, especially physical or structural upgrades that have a life span of greater than five years, Baker said.
"Massachusetts' tourism and cultural sectors are vital to the fabric of the commonwealth, and will continue to be an important part of our economic recovery in the coming months," Baker said.
"We are proud to support these facilities, which are also great examples of the types of unique places that would benefit from our spending plan to put $100 million in federal funds from the American Rescue Plan Act toward cultural facilities and tourism assets across the state."
"Cultural facilities are an important part of our travel and tourism industry in Massachusetts," Polito said. "The impact of these capital grants will go far beyond the destinations and attractions receiving them by attracting the visitors who will patronize local small businesses, contributing to local economic recovery and growth."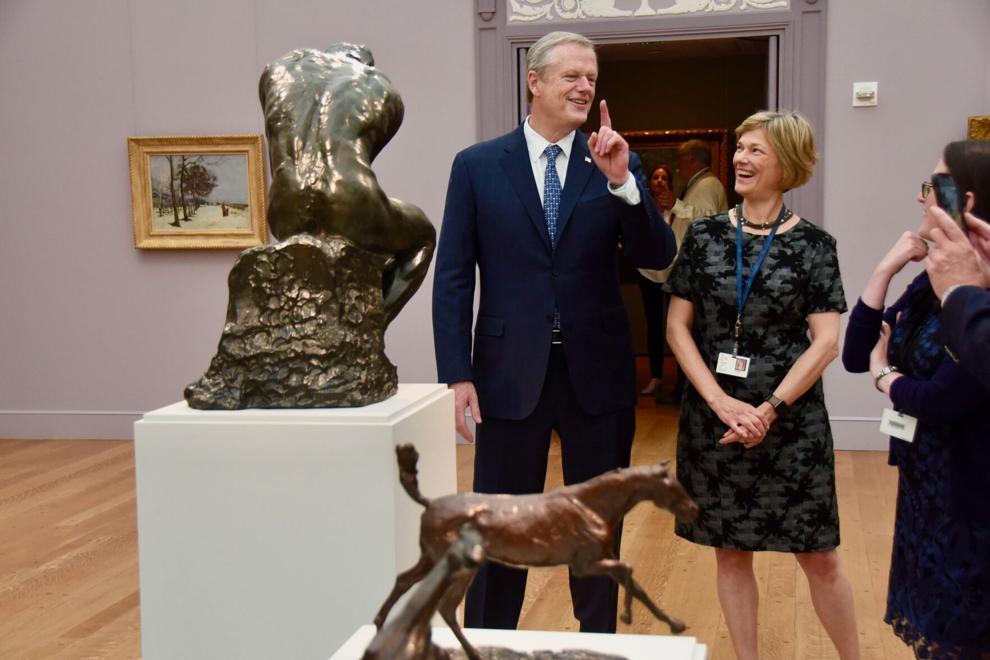 The Clark will receive $50,000 to improve accessibility and safety, and ensure stable environmental control for the comfort of visitors and the preservation of collections.
The Mount, Edith Wharton's former home in Lenox, will receive $24,489 to provide new equipment to improve air quality for all indoor event spaces and wedding venues.
Lanesborough will receive $75,000 to spend on construction of a permanent pavilion designed to engage visitors.
"This grant from the Massachusetts Office of Travel and Tourism is so important to our ability to enhance our facilities to best serve our visitors," said Olivier Meslay, director of The Clark. "From making improvements to our walking trails and bridges to upgrading accessibility inside our buildings with new door amenities, we will be able to make immediate changes that will benefit our visitors. The Clark is deeply appreciative of the state's partnership and support."
In a statement, state Sen. Adam Hinds, D-Pittsfield, noted the importance of the grants.
"For many community organizations in Western Mass like the Clark Art Institute, state investments are critical for maintaining operations and continuing to provide the invaluable resources and services they offer to their communities," he said.
"I am delighted to join in the announcement of the FY22 Tourism Destination Development Capital Grants," State Rep. John Barrett III, D-North Adams, said in a statement.
"I proudly joined my colleagues in the House in support of this program as part of the economic development bill, and I am happy to see these resources deployed in my district to support the Clark Art Institute and the Town of Lanesborough Pavilion. I commend the Baker-Polito Administration for their partnership in supporting cultural arts and tourism.