NORTH ADAMS — Jennifer Macksey and Lynette Bond will be facing off in the mayor's race in November.
Macksey received the most votes in Tuesday's preliminary election with 802; Bond got 611, according to unofficial results from the City Clerk's Office. Polling a distant third was Aprilyn Carsno with 26 votes and Rachel Branch was fourth with 18.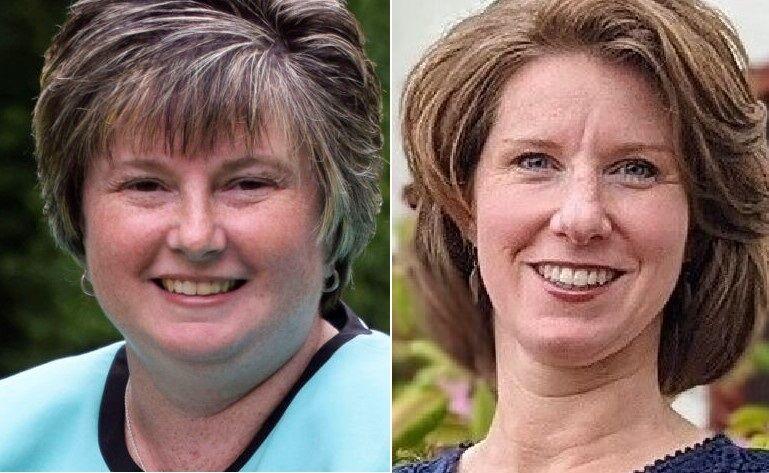 "We're very excited about the results, and we are very thankful to all our supporters. This is the beginning of a lot of work ahead," Macksey said on Tuesday evening. "I am going to continue to listen to the residents of North Adams and gauge what their needs are."
"I'm encouraged," Bond said as she left the polls on Tuesday night after votes were tallied. "I'm quite pleased we had so many people out." She plans to do more outreach next. "We didn't hear from a lot of voters," she said, referring to the turnout of about 16 percent.
Current Mayor Tom Bernard announced earlier this year that he would not be seeking reelection.
The Nov. 2 general election will be historic — the city has never elected a woman to the mayor's office.
Bond is a member of the city's Planning Board and works as director of development for grants and research at the Massachusetts College of Liberal Arts. Previously, she worked for the town of Adams in the community development office.
Macksey is assistant superintendent of operations and finance at the North Berkshire School Union. Earlier in her career, she worked for North Adams as treasurer and tax collector and director of finance and chief procurement officer.
Of the city's 9,067 registered voters, 1,459 — or 16 percent — cast a ballot Tuesday, according to the tally from the clerk's office.
Turnout was similar to the results of the city's last mayoral preliminary election in 2017, when 18 percent of voters cast a ballot.
"This is a good turnout for a preliminary," City Clerk Cathleen King said. Four capable candidates "drew the interest of the city," she said.
Nancy Ritter voted for Macksey, citing her experience with the city as a reason. "She seems the strongest for the city," Ritter said as she was leaving the polls on Tuesday morning.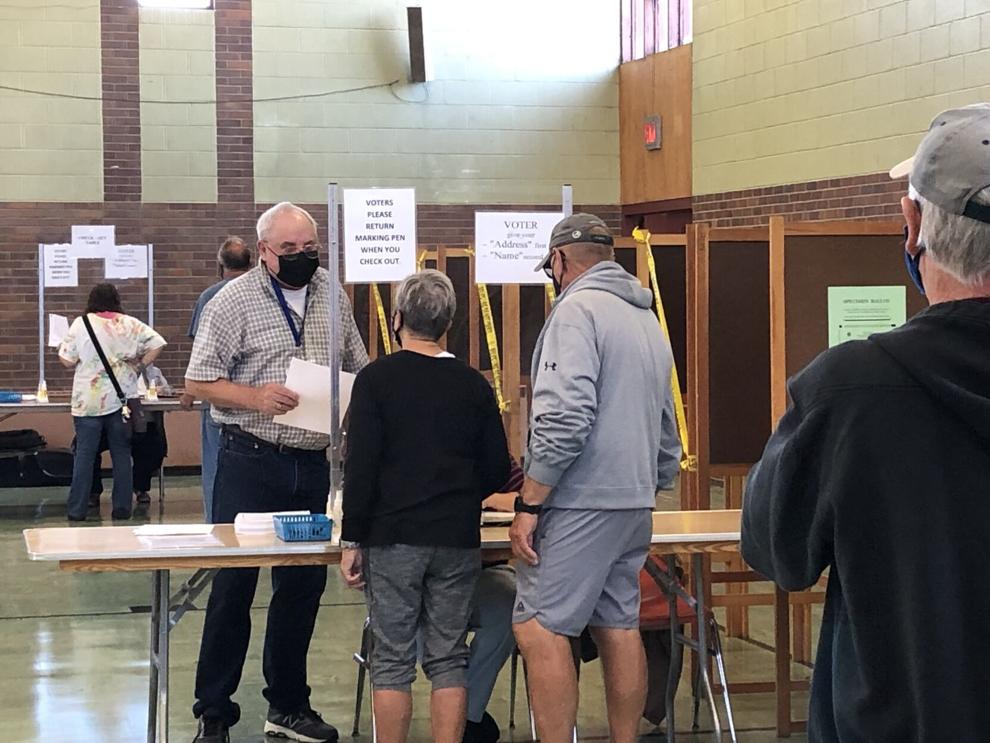 Chuck Wixsom agreed. "I voted for her because of her experience, mostly. She said good things. Of course, you don't know what will happen when they get elected."
One of Ritter's most pressing concerns for the city: "My biggest issue is the police and fire department needs a new home," she said.
John Tremblay cast his ballot for Bond on Tuesday morning. "She's good at organizational skills," he said. Tremblay likes Bond's experience working on securing grant funding in her work at MCLA.
"I think it will be helpful," he said of Bond. He pointed to infrastructure issues in the city as one of his concerns. "I can't believe the fire hydrant situation got so out of control," he said. Broken hydrants have hindered the city's ability to fight fires. North Adams is in the process of replacing 50 hydrants.
Rolando Gardon of Narragansett, R.I.., set himself up in a chair outside the polls to support Bond. Gardon's wife, Constance, is Bond's sister-in-law.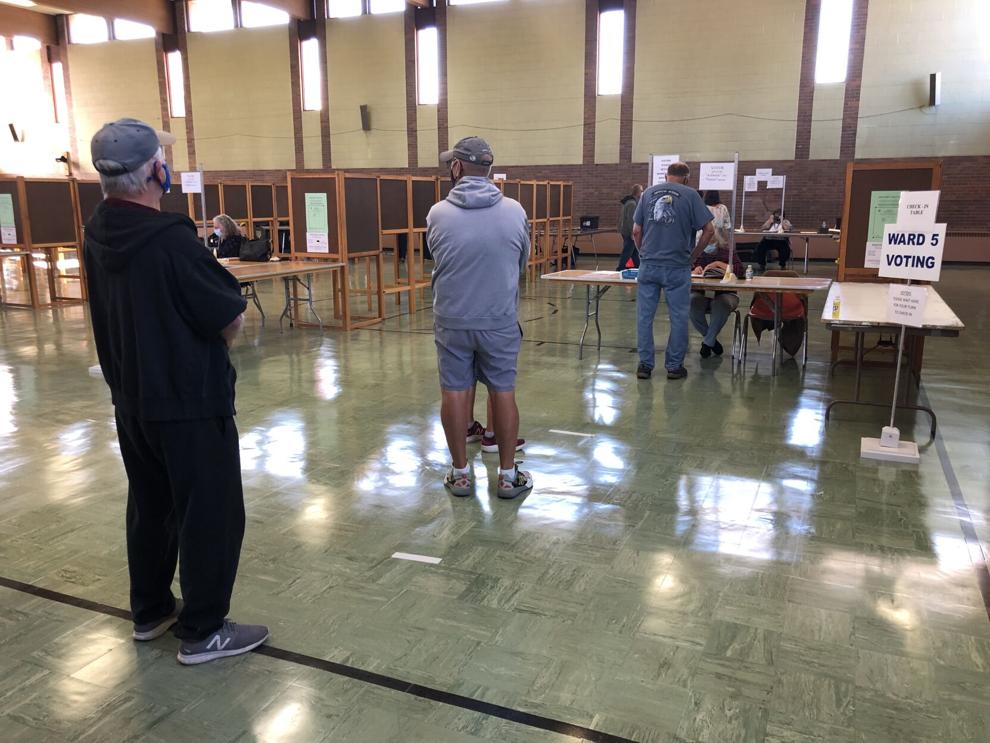 Constance Bond, who was born and raised in North Adams, said she came back to the city to campaign for Bond because she loves the area. "We need a mayor who is going to be our champion," she said. "It's time for us to move this city forward."
Deb Blanchard says she supports Macksey because she believes her candidate will help bring new qualities to city government.
"It's definitely time for a change," she said. "[Macksey] has a lot of positive energy."
Also campaigning for Macksey Tuesday morning was Pat Flaherty. "She is the most unselfish person I've ever met. She's a go-getter," Flaherty said of the candidate.
For some voters, Macksey's previous work in city government was a draw, for others, it was not.
Becky Cellana said it sets Macksey apart from Bond. "I think it will give us a head start," she said.
Mark Mitchell felt the opposite way. He cast his vote for Bond, and he liked that she did not work in City Hall. Macksey worked under former Mayor John Barrett III, whom Mitchell did not like. "It just seems to me there's too much of a connection there," he said as he was leaving the polls on Tuesday evening.
Both Macksey and Bond are strong candidates, voter Tony Pisano said. "Either way we should be in pretty good shape," he said as he left the polls.
Hearing Bond express her support for the proposed bike path was key in Pisano's decision to vote for Bond. "The bike path kind of tipped the balance for me," he said.
Eagle staff member Jimmy Nesbitt contributed to this story.