WILLIAMSTOWN — With more than 14 inches of rainfall recorded, July was the wettest month for the "Village Beautiful" in 129 years of keeping records.
That's according to Jay Racela, environmental analysis lab supervisor and lecturer at Williams College.
July has been the wettest month since record keeping began in 1892, wetter even than August 2011, when Irene flooded The Spruces. The second-most rainfall occurred in October 2005, with 13.7 inches, Racela said.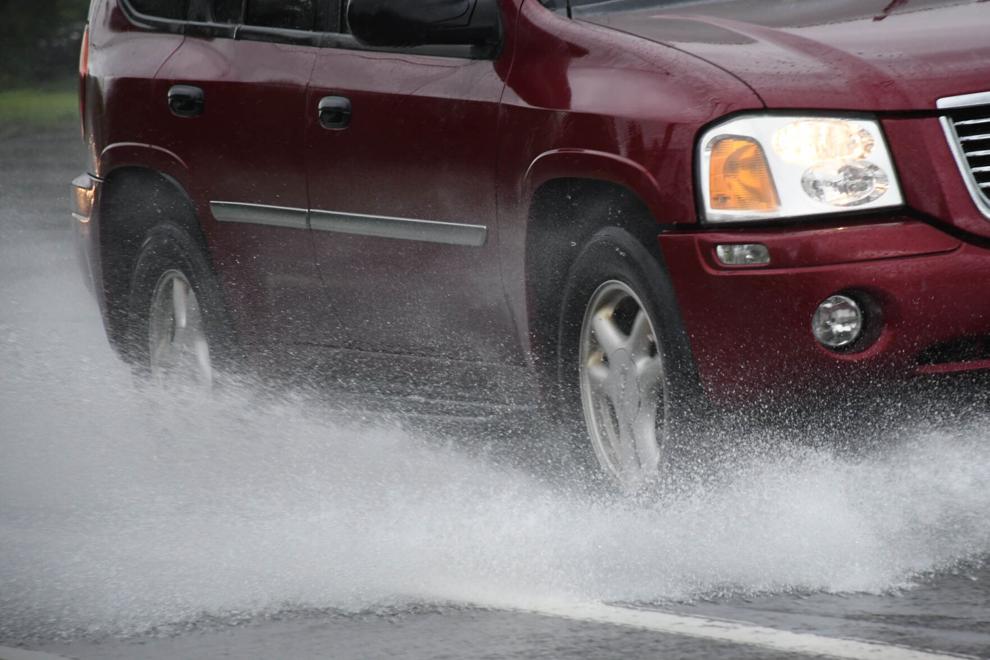 The July measurement was captured at a weather station in Hopkins Forest, a part of a network of instruments operated by the college that provides data for teaching and research.
Racela noted that after a relatively dry spring, locations in the central and southern Berkshires have received even more rainfall than Williamstown.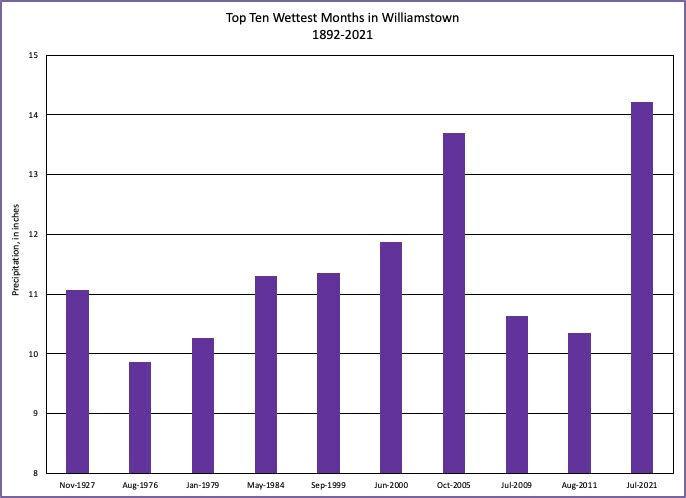 "Excessive moisture has interfered with outdoor events, ruined some crops, flooded basements and small streams and produced the highest flow recorded in 2 years on the Green River in Williamstown," Racela said in a statement.
"The flooding, on July 9, fortunately did not produce much property damage along the Green River, but flooding was widespread in the tristate area downstream from the confluence of the Green and the Hoosic Rivers."
Indeed, a river walk to clean up the riverbed and banks along the Green River in south Williamstown, adjacent to a closed landfill, had to be postponed indefinitely because of several high-water events.