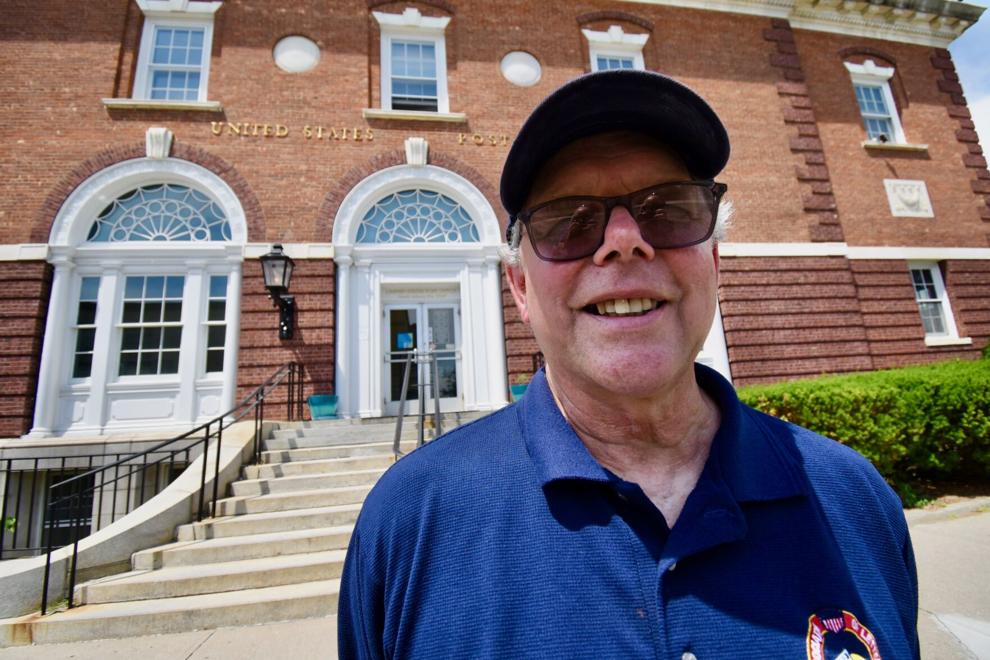 NORTH ADAMS — Dick Dassatti is a local celebrity.
He can't walk through downtown without stopping to chat with friends three or four times. It's like he is the mayor, but he's not. He's been a mail carrier on the same route for 36 years.
Having retired last week, he's from the seasoned generation of mail carriers that remembers what is was like to deliver the big, heavy Sears & Roebuck catalogue to every house on his route. He was there when former Massachusetts Gov. William Weld sent out notices to welfare recipients warning them that their benefits were at risk of being cut off, sparking fears that the child welfare people would come and take children from parents living in poverty.
On his mail route over the years, he shared the heartbreak of 9/11, the show trial of O.J. Simpson, the anxiety over the anthrax mail scare, and most recently, the isolating fear that came with the COVID-19 pandemic.
Dassatti was there for everyone on his route, before email and texting, when snail mail was the only mail, when people depended on their mail carriers to keep them in touch with family, businesses and with state and federal agencies.
Before he took up with the Postal Service, Dassatti did some time with the summer program at the North Adams Parks and Recreation Commission maintaining the baseball fields, and later as part of the summer work crew. He served as a volunteer on Help Line, a crisis intervention hot line, and worked at the color shop for Arnold Print Works.
He even took the time for a hitchhike tour of the United States and western Canada. Later on he took a job as a flock supervisor at Arbor Acres at Mount Hope Farm, raising chickens — thousands of them.
When a friend suggested he should take the test to work for the post office, he gave it a shot. He passed the test and was soon out there wearing down his shoe leather walking several miles every day for the South Deerfield post office.
On April 14, 1984, Dassatti took his first steps as a mail carrier; that August, he transferred to the North Adams post office.
In January 1986, he was assigned to the full-time job as carrier on Route 3. He was quite relieved at the time: The steady income would be invaluable as a young husband with two young children — and with two more to follow in the coming years. Now, both sons and daughters are grown with kids of their own.
"I was very grateful to have this job," Dassatti said. "I was the full-time carrier on that route until my retirement in June. During that 36-year period I was able to be a part of 300 to 400 families in that neighborhood on a daily basis. The route allowed me to be exposed to part of the business community, elderly housing tenants, college students, professors and both retired and working families."
He also became active in the postal carriers union, and served as shop steward for years, until 2014.
"Mutual respect was the key," Dassatti said of his union leadership role. "There's always going to be conflict — if someone was hurt by it, you try to make it right."
His longtime route was in the area of the Massachusetts College of Liberal Arts campus, from the post office south on Church Street and Ashland Street to the railroad trestle, and everything in between.
"Every day was different," he recalled. "Same place, different stuff. I was very lucky I got to meet a lot of people on my mail route. In a way, it's heartbreaking to leave it."
But, he said, he is looking forward to spending more time growing wild berries and tending to his gardens, and his friends coming by from time to time to pick blueberries.