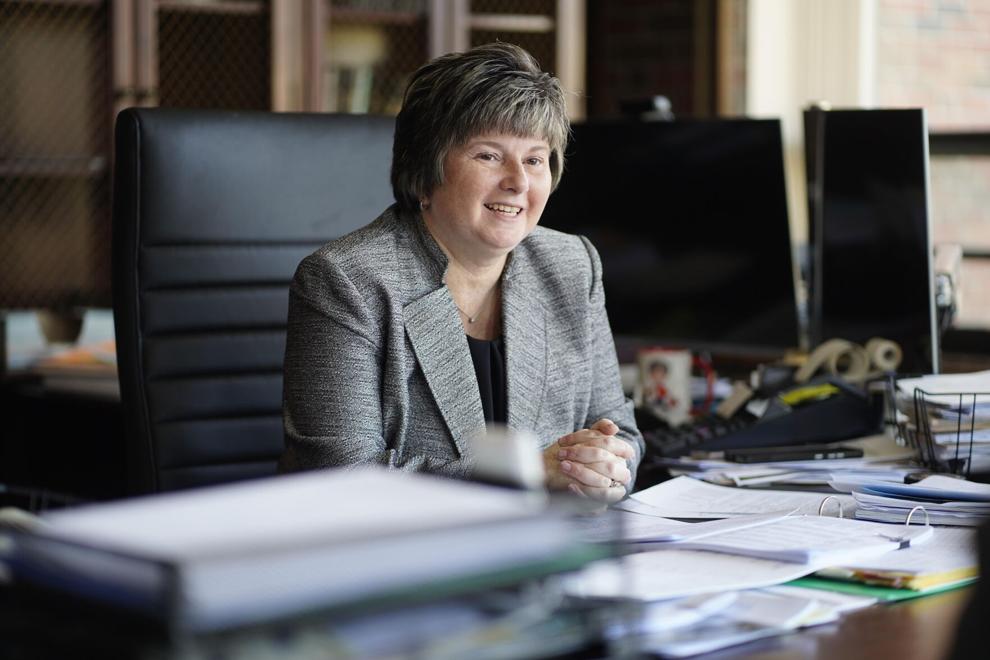 NORTH ADAMS — Halfway through her two-year term, Mayor Jennifer Macksey is getting a frequent question. "Are you in it for the long haul?"
Yes, she is planning to run for reelection in the fall. "I'm willing to continue to lead this community as long as the citizens will have me," Macksey said in her office in City Hall, overlooking downtown.
Macksey has a long list of issues to work on, from addressing blighted buildings to fixing aging city infrastructure. Sometimes the work is behind the scenes.
"As I reflect back on the the last year, I really wanted to have more actionable items, things that people could see," Macksey said. "But we really have been working on the structure and the not-so-sexy, not-so-glamorous things of how we run a city. For example, this week, we're deploying our new software system."
She's chipping away at her to-do list, she said. "We can't do everything at once, but we need a plan as to how we are going to address our issues, whether it be infrastructure, homelessness, buildings, roofs, schools, even how we handle public relations," she said. "We are working every single day. If anybody thinks I'm sitting here just watching traffic they are nuts."
Macksey spoke to The Eagle about her first year in office and her plans for 2023.
This interview has been edited for length and clarity.
Q: What have been the hardest parts of leading the city for the last year?
A: I think the most challenging part for me has been balancing work and family. I have my little segments of time that I allocate to my family. For example, Saturday and Sunday morning, I take my mom and my uncle to breakfast and if I deviate from that schedule, it's a family feud.
It's finding the balance. And also finding the balance to take care of myself. But every month, I get a little wiser to that.
As far as managing something within the city, it's just part of the job. ... People may say, "Oh, that person at the council meeting was a little rude to you." No, that's just part of being the mayor. But I always think as far as challenges in the actual role, there's so much to do. And everything is a priority. You know, do you leverage a public safety purchase over a public services purchase? We need a new roof at the YMCA, but we also need a new roof at City Hall.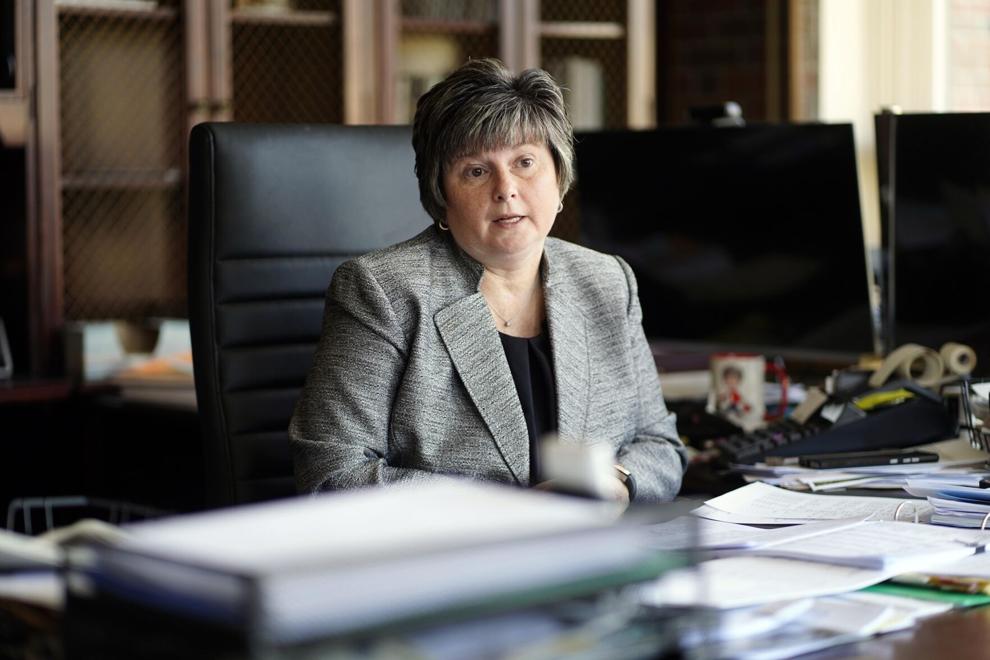 It's like spending your money in the most efficient way, and for the best long-term interest of the city. And because, I don't want to say that we've had so much neglect, but we do have an old city, and because things haven't been regularly maintained, we have more of a reactive than proactive approach.
I'm trying to bring the proactive approach to projects and development. And sometimes things just pop up. ... There's so much to do and not enough money to go around.
Q: How do you feel the downtown has developed over the past year? What is the next step?
A: The merchants in the downtown are super to work with. I think they're really trying to attract people to come into their stores. ... I think the downtown really needs a draw. And that draw, I still am hung upon, is going to be something in the Mohawk Theater.
We are working really well with MASS MoCA (Massachusetts Museum of Contemporary Arts) and Kristy Edmunds, the new director, and her team about getting people out of the MoCA campus into our downtown. But there needs to be things for them to do. And I think we're starting to see it with the Plant Connector, Savvy Hive, Berkshire Emporium, and Bailey's Bakery going into the (former) Capitol Restaurant.
As far as the downtown goes, I'm focused on keeping it pretty — something so simple as really keeping the flowers up this year, that made it great. Adding the bows to the decorations just to show that those businesses are thought of and that we want to beautify it for them has been a big push.
Mostly the things that bother me are mostly the empty windows. And as I say that, I just this morning walked my dog by the Mohawk Theater and I'm like, "These are our windows and they are the dirtiest windows on Main Street." So, you know, if we want others to keep up we need to keep up too. It's interesting just to sit here and look out on the Main Street, there is some hustle and bustle, but we need more.
Q: Last year, the city put out a request for developers to buy the vacant Mohawk Theater, but go no bids. What's next for that project?
A: We did get the grant to restore the marquee. So that is in design mode now. And then we are taking another look at the RFP (request for proposals), we'll probably put it out again in the spring. We did have an interest in the property. But two or three of the interested parties (said) it wasn't a good time because of construction costs or other projects.
We're also focused on doing something with (the former) Sullivan School. It is completely vacant. ... It's my old elementary school. It literally looks like in certain sections that people just got up and walked away.
We have had quite a bit of vandalism in it. It's an eyesore for that poor neighborhood up there. And we have had some interested parties, but again, we have to go through the RFP process.
Q: There's been discussion over the past year about conduct on the City Council and members not getting along. From your perspective, do you feel that's affecting city business?
A: I, as the mayor, do what I need to do in the best interest of this community. And whether you think that there's a conflict or not, that doesn't impede me. I try to work with everyone. I try to help everyone. And if you're slowing down my initiatives, I just keep on going.
I consider the City Council my partners in government. I look forward to working with all of them and to have a positive, professional working relationship.
Q: I'm wondering about the police station. Are you planning to find the department a new permanent home?
A: Yes. We've just completed our needs assessment for the police and fire station. We need to take that and get that out into an RFP to hire an architect to help us with a design for a land location.
We're hoping, at some point, there will be some money to help us with the building. But as of right now, it's going to be on us.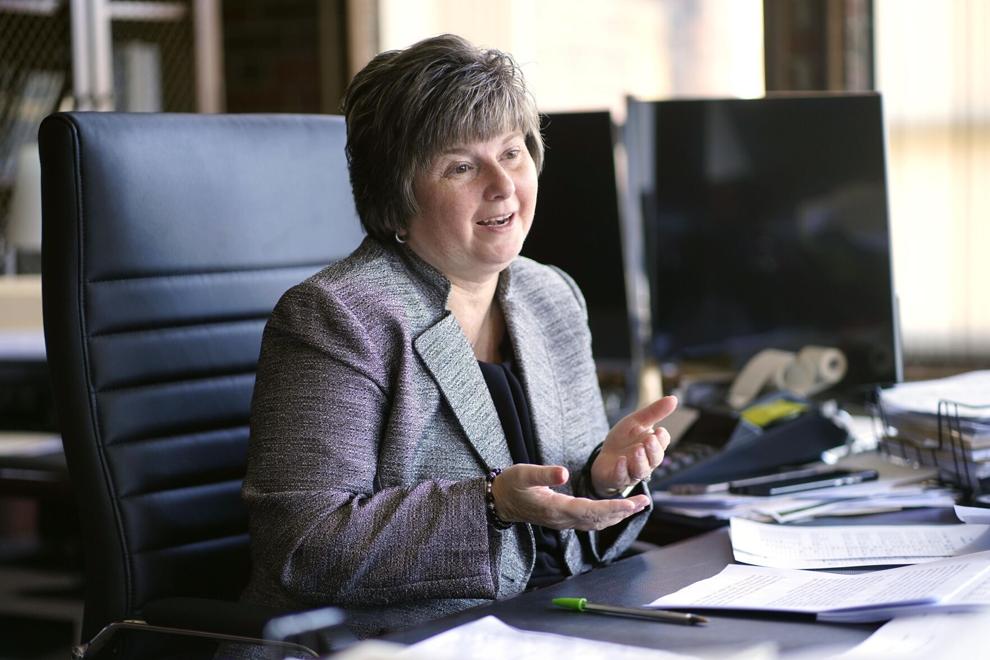 As we go down the road and we develop this project, if there is an opportunity for us to apply for building we will, but there isn't a (funding) program like there is for schools for municipal buildings. And that's something that we'd really like to see. That's something I've talked to Gov. (Maura) Healey about. Because we all need help.
I mean, even in this building (City Hall), I need a new roof. I need a new HVAC — that was last done in 1995. Now I've got like three, four buildings that all need roofs.
MORE ONLINE: Read the full interview with Mayor Macksey at BerkshireEagle.com.
Q: When you are running, there was a lot of discussion of how the winner of the election would be the first woman in the North Adams mayor's office. Is that something you think about in your work leading the city?
A: I'm honored to be the first female mayor, and I'm honored to be a role model for young women.
But I do my job. It doesn't matter to me, male, female, what race you are, what religion you are. I just keep on working. But, I think that's instinctive of a woman leader. I am just a normal person doing a big job.