NORTH ADAMS — A good idea. Up in the air. It's the right thing to do.
Those were some of the reactions Friday from city residents about a proposal to use a vacant Massachusetts College of Liberal Arts dormitory as a shelter for homeless families.
"The more I thought about it, the more I thought it was a good idea," Katrina Nakaya, 19, and a freshman health sciences major at MCLA from Middlefield, said while walking through campus.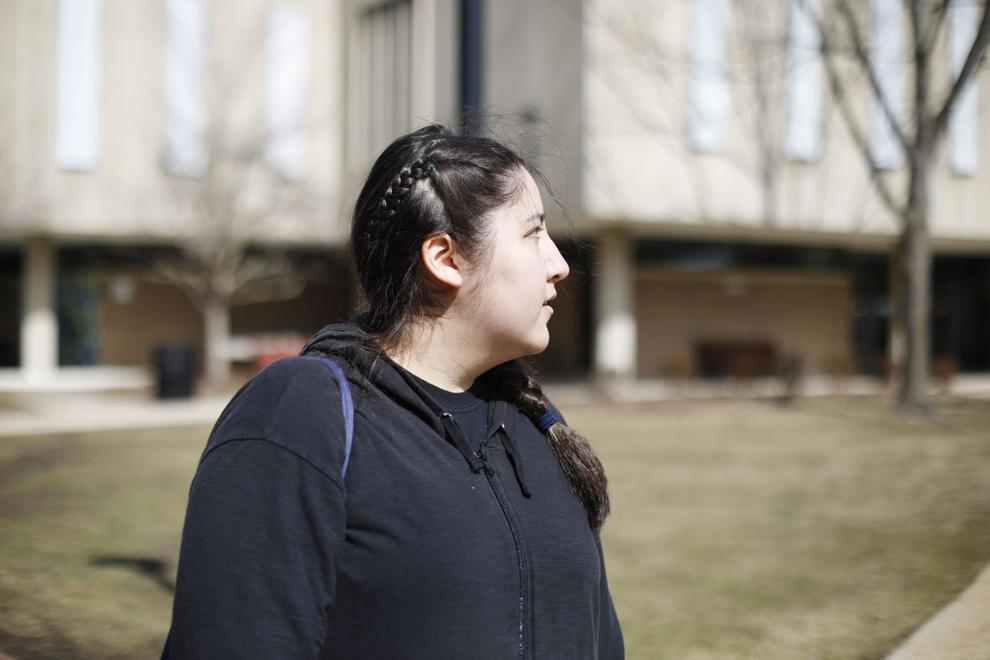 Nakaya said she's heard mixed reactions from fellow students to the proposal, which The Eagle first reported on Thursday.
The plan calls for an 18-month lease of Berkshire Tower with the state Department of Housing and Community Development. Up to 50 families would be placed in the building.
In a statement on Thursday, MCLA President James Birge said the idea was first discussed at a board of trustees meeting in November in an executive session, a meeting closed to the public. The board also discussed it in early February.
ServiceNet, a nonprofit that offers essential services to homeless people and operates family shelters in Pittsfield and Greenfield, is talking with the college and the state Department of Housing and Community Development "to assess the feasibility of developing a family shelter on MCLA's campus in North Adams," Amy Timmins, ServiceNet's vice president of Community Relations, said in a statement Thursday night. "Though the details have not yet been finalized, we are excited to be involved in planning a project that would provide a much-needed community resource."
MCLA officials declined to answer additional questions about the potential plan on Friday. But The Eagle talked to a handful of residents, students and alumni, whose reactions ranged from support to skepticism.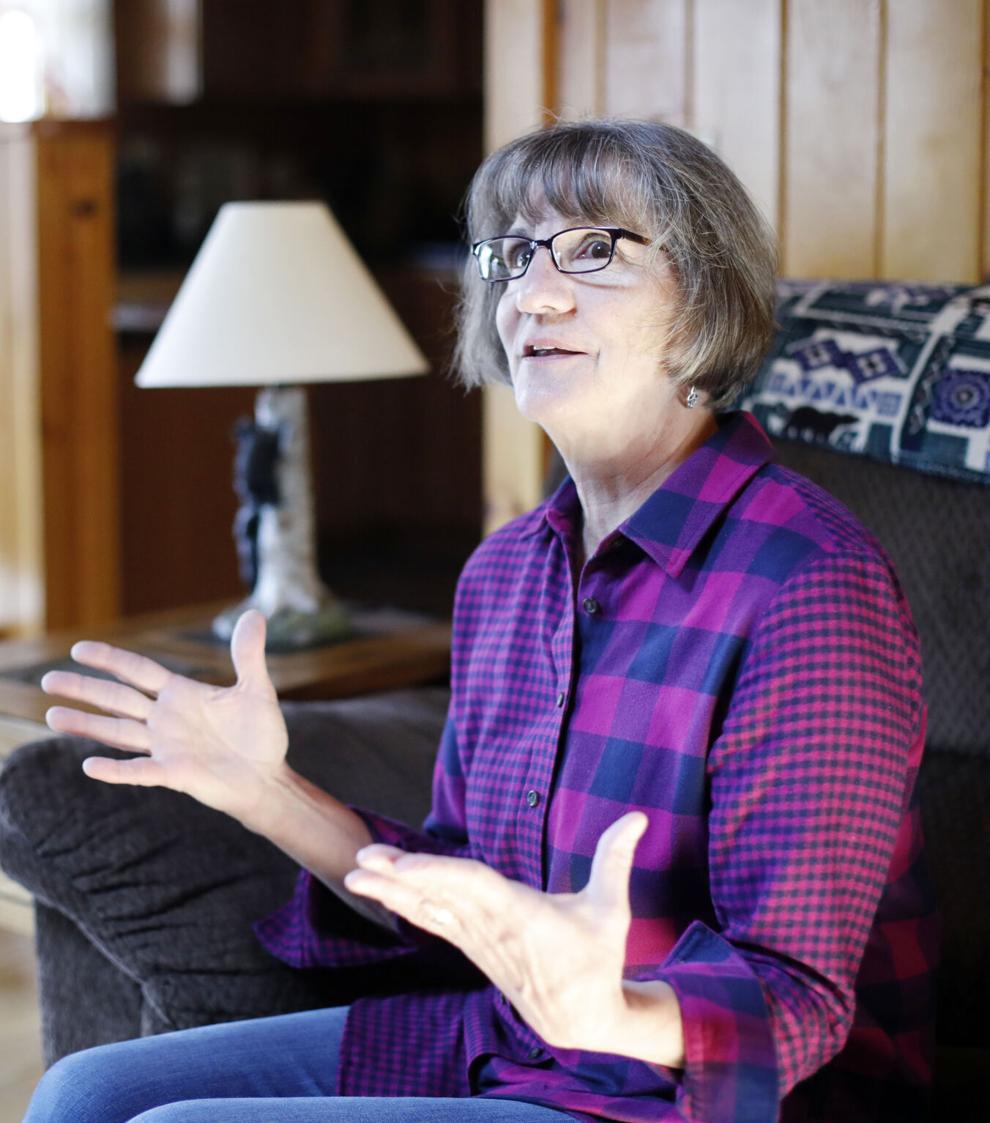 "Nothing against helping the homeless, but I'm not sure I want it next door," said James Sweeney, who lives directly next to the Berkshire Towers on Church Street.
At the same time, Sweeney said the towers have been empty all year, and not having anyone there "is a waste of a nice building."
Katherine Montgomery has lived on Porter Street for 35 years, about two blocks away from the towers. "I'm up in the air about it," she said. "I don't want the college to go broke because they have a big empty buildings."
At the same time, she added, "I do have some concerns — for the college, for the neighborhood and for the people who are going to live there if they do."
Others in the neighborhood were more supportive.
Polly Strange, who lives a few blocks from the Berkshire Towers, had not heard about the proposal until approached by The Eagle. The college should move forward with the proposal, she said while walking her two small dogs near MCLA's campus.
Strange knows people who have experienced homelessness. "I feel bad for people who are homeless," she said. "It's hard for them. Having safe housing is important, especially in the winter and it's cold," she said.
If the plan moves forward, MCLA would receive money to house homeless families, but the college declined to say how much. An outside organization would run the shelter. It would house county residents and those from outside the Berkshires, but specifics beyond that were not available.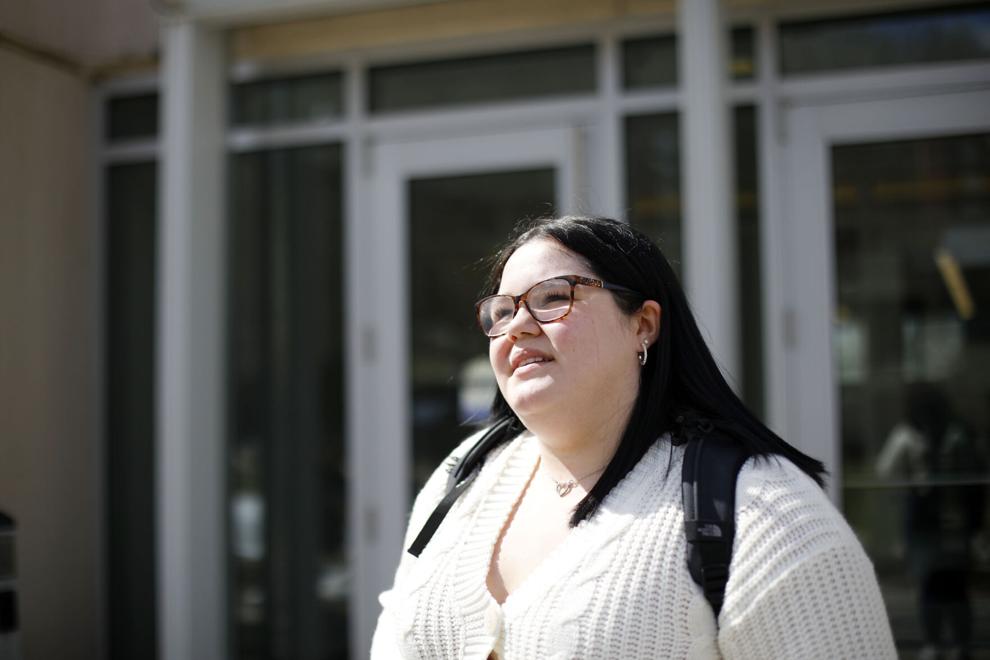 With a lack of affordable housing and an increased demand for family shelters, the state Department of Housing and Community Development has been looking at empty state buildings to potentially use for homeless people.
"That housing is sitting there empty ... It seems wasteful not to use it," said Linda Markland, who lives on Church Street several blocks down from Berkshire Towers.
She wonders whether the city has the resources to sustain it. "I imagine that it's a concern, but I don't know that answer," she said.
Still, she wants it to work. "It feels like the right thing to do."
Several students on MCLA's campus who spoke to The Eagle were also supportive of the plan.
Maia Rice, 21 and a junior, and Cacey Desruisseaux, 19 and a freshman, both live on campus and agree it makes sense to use an empty building to house homeless people.
"I think it's great," Rice said, adding she does wonder what the college's motive might be and how much it might be reimbursed.
"I think they have good intentions," said freshman Riley Mahar, 18, while walking on campus. "They are taking space not being used to help people in need."
Jess Sweeney, an MCLA alumna who now lives in North Adams, had similar thoughts. "I think it's really brilliant to be using an empty building for this," she said. "I hope that the neighbors are supportive. We all benefit from people having housing and feeling comfortable especially in the winter."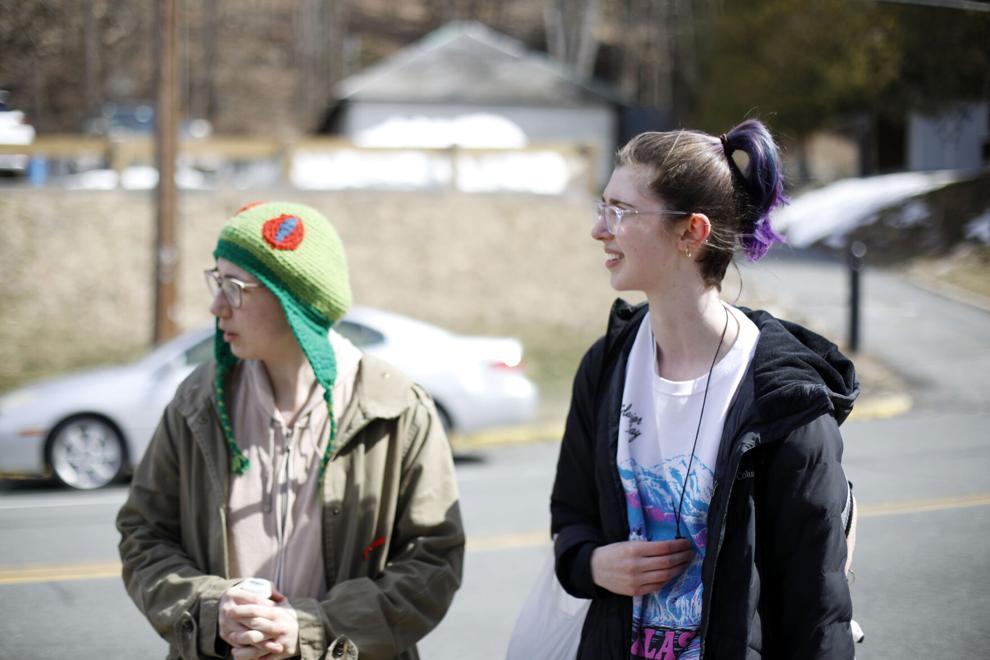 Her concern was about what support might be available to people. "What happens when there are [more] students and that resource has to go away?"
Mayor Jennifer Macksey also shared concerns about the proposal on Thursday and its potential to add stress to already tapped-out social services in the city. It doesn't appear the city will have a formal say in the decision on the shelter.
Makayla-Courtney McGeeney, a city resident who graduated from MCLA in 2015, called the proposal a "win-win for the college."
"At the end of the day, it's a vacant property that can be used to house people who don't have a home," said McGeeney, who serves on the board of directors at the Louison House, which offers transitional housing and supportive services in North Adams and Adams.
Louison House is generally able to house two families at a time in its space in Adams, said Executive Director Kathy Keeser. "We know the amount of people and the amount of families who are really struggling that we have worked with over the last year that could benefit if there was an emergency shelter available in North Berkshire besides our Louison House transitional shelter."
MCLA said it's been in touch with city and school leaders about the proposal. The school district is working on plans in the event the family shelter opens, said North Adams Superintendent Barbara Malkas.
"We're in a position where, even though we are expecting that most of these families will have school-aged children, that we can absorb that new enrollment across various [grades] at the elementary school and at the high school," she said Friday.
Though a federal program, all students have free breakfast and lunch in the schools, and the shelter is within walking distance to Colegrove Park Elementary, she said. It also may be determined for some students, it will be better for them to be transported back to their home school district if its nearby, she said.
It is all tentative, though.
"Until we actually have a date, saying the families arrive on this date, right now it's really a thought exercise as to how we would provide services and get those kiddos enrollment as fast as we can."