SAVOY — On a recent afternoon, Kristie Gentile was inside a chilly barn in her yard swaddling Little, a goat wearing a cast on its injured leg, in a blanket. They just had returned from a trip to the veterinarian.
"This is just a normal day," Gentile said, while trying to make the sleepy goat comfortable.
Little is one of the rescue animals, the majority of which are horses, that Gentile cares for on her Savoy property.
In August, she started Second Chance Stables & Draft Rescue, with the goal of saving and re-homing workhorses from "the slaughter pipeline." Thousands of horses each year are shipped out of the U.S. and killed for meat, according to the American Society for the Prevention of Cruelty to Animals.
Currently, Gentile has eight horses and is focused on draft breeds — horses used for pulling heavy loads. Many of hers are former Amish workhorses that no longer could work, she said. Just days ago, she got draft horses Aries and Bob in Pennsylvania, and she hopes to eventually re-home them.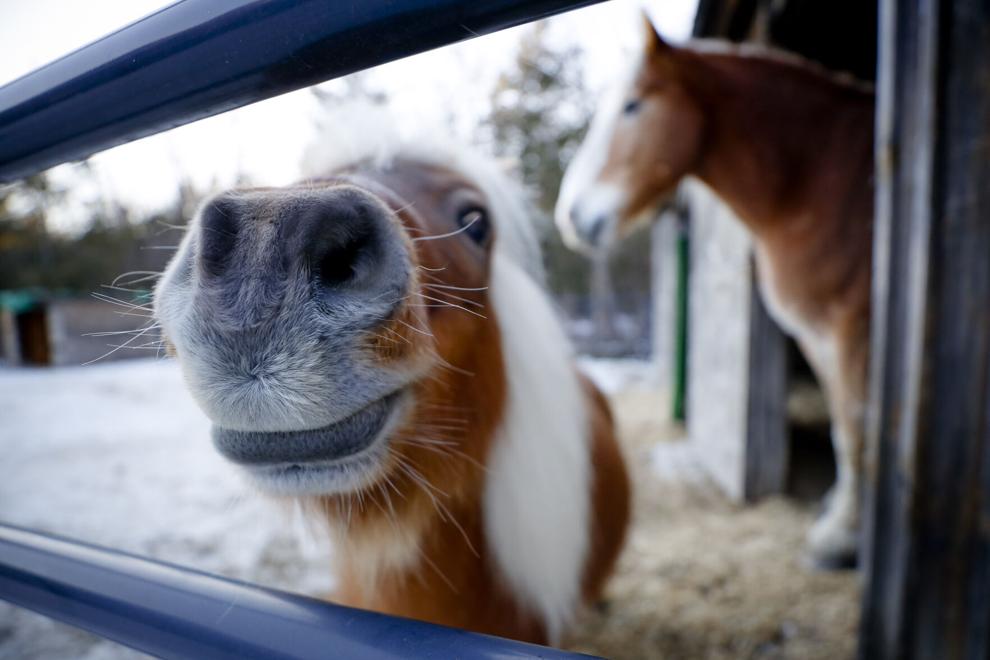 Some horses will stay permanently at her stable, like Charlie, a 16-year-old, 2,000-pound Belgian draft horse with one eye. Gentile originally planned to find him another home, but she could not give him up.
"He's the best," she said. Standing in the barn next to Charlie and Little, she said: "These are my misfits."
Gentile grew up in Western Massachusetts and lived in Pittsfield for many years before settling in Savoy. She first got Marika, a dark-colored horse in her 20s, and she ended up being helpful for Gentile during a difficult time.
"When I got divorced, she was my escape," Gentile said.
In looking for a companion for Marika, she found out about the slaughter of horses and she started fostering horses for a rescue. After more than a year of fostering, she decided to start her own project. Second Chance Stables & Draft Rescue is registered with the state as a nonprofit, and Gentile said the organization is awaiting approval from the federal government to become a 501(c)3.
Much of the organization's money comes from her pocket, she said. Supporting the horses can be pricey. Gentile estimates that hay alone costs more than $1,000 each month.
She works two full-time jobs, one remotely for Commonwealth Care Alliance and another in hospice nursing.
"I work hospice because these guys want to eat," she said, motioning to her horses. She has raised some money through fundraisers, such as offering photo shoots with Charlie.
"North County has been amazing," she said.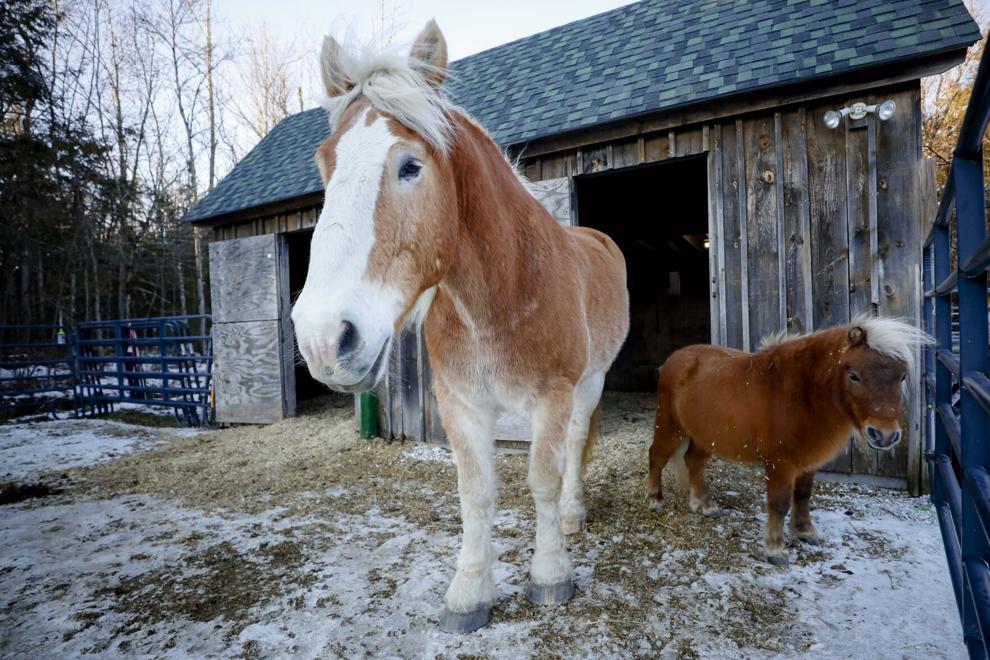 Friends also help her with the project, the organization has a board of directors and some horses have sponsors.
Ashley Priester and her two daughters, ages 7 and 8, live in Adams and sponsor Dan, a blind former logging horse. They brush his hair, help clean up poop and donate to support the horse.
"We pay to clean up horse poop," Priester said she jokes. But, her daughters don't mind the cleaning, she said.
"You can't have the fun stuff and not do the dirty stuff," Priester said.
Priester's kids go to school in Savoy, and on their way each day, they drive by the stables and say, "Slow down, Mom, we want to say hi to Dan," she said. "It's a great connection for the kids."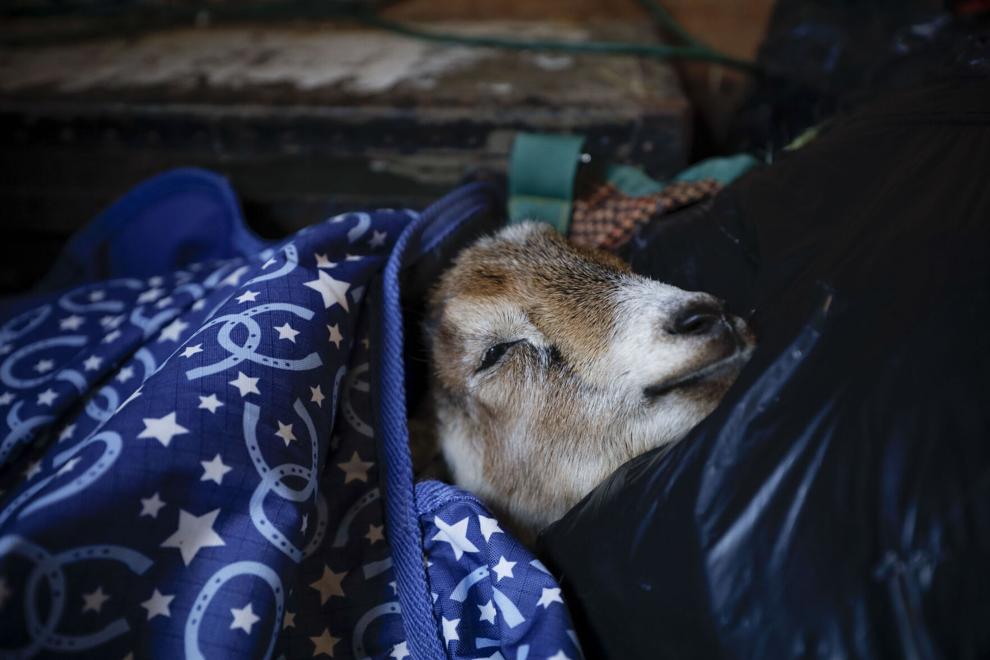 Though Gentile does not ride the horses — she describes herself as "a wicked bad rider" — she likes spending time with them and says they have different personalities.
The horses Gentile ends up with have a lot of specific needs. Dan, for example, takes multiple supplements, while another horse, Hank, needs his food mashed, Gentile said. "Everyone has their own feeding plan."
Church, a mule, is on pain medication and walks with a limp. But, Gentile saw one photo of the animal and thought, "OK, she needs to come here."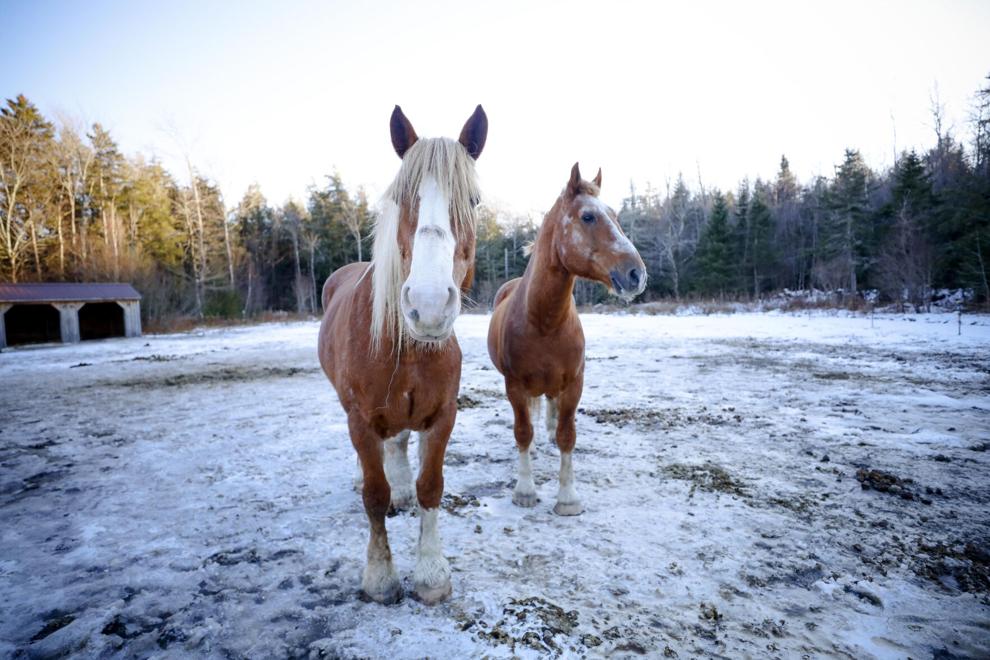 Gentile draws comparisons from her work in hospice nursing to her work with Second Chance Stables.
"Death is inevitable," she said, "it's a part of life." Like in her hospice work, with her horses, it's about making them comfortable.
"I just want to give them a nice place to land."