NORTH ADAMS — On Saturday mornings, Tammy Kelson always saved just a little bit of breakfast for her Brody.
Brody, a yellow lab puppy Kelson learned to "spoil rotten" in his first year, would eat eggs off her fork. It was one of the things they did together, alongside chasing a soccer ball in the backyard and pheasant hunting.
When not prowling the woods, Brody was usually sitting on the couch between Kelson and her boyfriend. Ever since Kelson picked Brody up at One Love Puppy Rescue in New York, the two of them had been inseparable.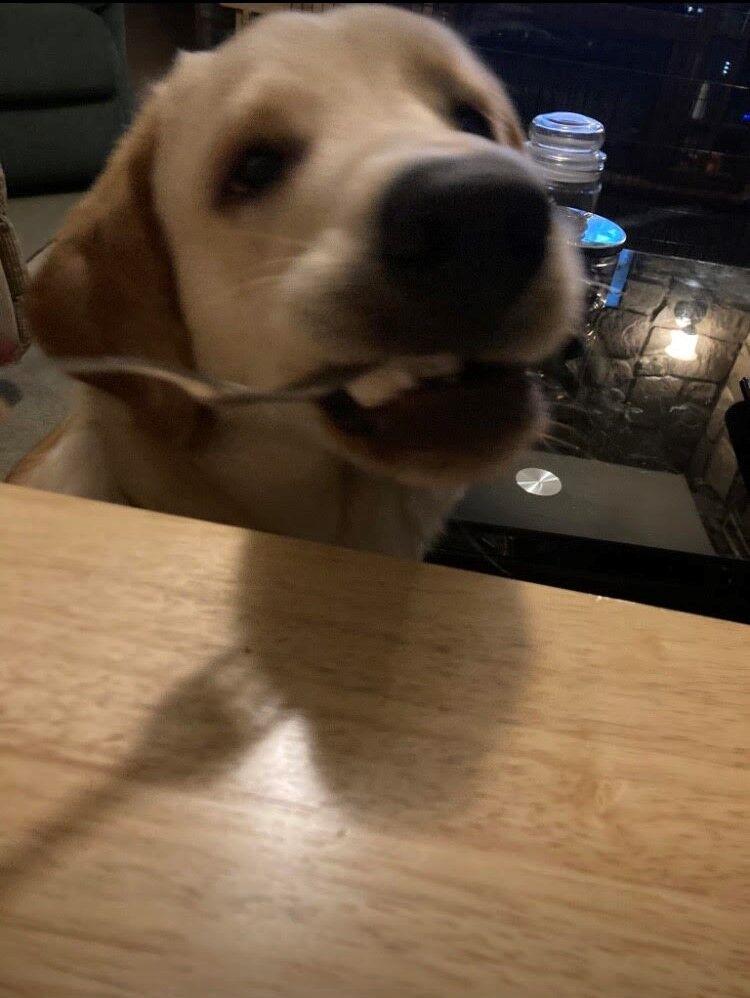 Kelson would give anything to get those days back.
It's been more than four months since she saw Brody, after placing him what she insists was the temporary care of a Berkshire County man. Instead, Brody was given to another family, due to an apparent misunderstanding.
"I'd give a reward," Kelson said. "I'd give every last cent that I have … he was my boy."
Now, Kelson is searching for him. She claims to have talked to every veterinarian in the area, asking them to keep an eye out. She's been to small claims court in North Adams, after waiting nearly three months for a date. That case did not result in a judgment in her favor. And she hasn't given up searching for the family that might have her dog, whose names she doesn't know.
"I keep his papers with me all the time and his leash in my work bag," Kelson said.
Dog-lovers won't be alone in asking: How did this all come to be?
Kelson was awarded emergency custody of her grandson in February because of health issues affecting her daughter, the child's mother. Soon after, the boy's asthma attacks started — ones related to a dog allergy. The attacks resulted in a trip to Baystate Medical Center in Springfield. It became clear to Kelson she couldn't have Brody and her grandson under the same roof.
Kelson began speaking with Mario Gagliardi, someone who she knew had experience handling dogs. Gagliardi agreed to take care of Brody, she said, and she felt she was leaving him in good hands.
Temporarily, she says.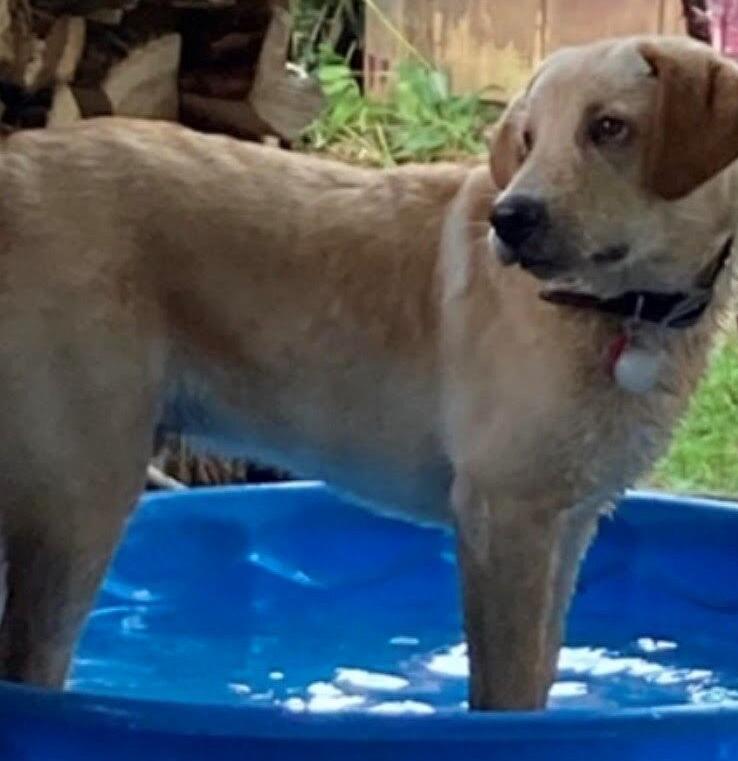 A few days passed. Kelson says now she couldn't stand to be away from Brody. Hopeful that her daughter's situation would improve, and that allergy medication would relieve her grandson's asthma, Kelson reached out to Gagliardi to get Brody back, five days after leaving him.
When she went back to get Brody, Gagliardi had found a new owner for him. He said in an interview this week that's what he believed was the plan all along.
This is Gagliardi's side of this story:
When Kelson contacted about him about taking care of Brody, it was the first time he'd heard from her in five years. The time they met before that was dog-related, as well, and came when she was hoping to sell him a dog named Hunter.
When Kelson reached out this year, Gagliardi said it was seemed like a replay. He says he thought she was asking him to have another dog "re-homed."
Kelson rejects the comparison. Hunter had belonged to Kelson's ex-husband — a dog given to him by Gagliardi's father, who had a litter of puppies. She said she had practically no connection to that dog – and was just trying to find him a better home.
But Brody was her dog, she says, the pet she'd spent months searching for. "You couldn't compare the two."
According to text messages read aloud in small claims court, the first message to Gagliardi from Kelson said: "Are you or anybody you know interested in a dog?" Kelson said that in a phone call to Gagliardi later, she clarified that she was not trying to sell him.
But that's where the confusion started.
The conversation continued. Gagliardi said he agreed to hold onto the dog for a while. Kelson's understanding was that he would keep Brody for a few months; Gagliardi's understanding was that he would keep him until he found a suitable owner.
"I probably said I'd hold onto him for as long as I could hold him," Gagliardi said. "I think she wanted me to keep him … the best of both worlds, where she knew where he was and could come visit him."
But when a family friend expressed interest in the dog just a few days later, Gagliardi thought it would be an ideal fit. Gagliardi said he tried to notify Kelson that he had already found a new owner using Facebook Messenger, which was their main form of communication.
Kelson dropped the dog off on March 23, and by the time she tried to get Brody back on March 28, five days later, the dog had been given to new owners.
Gagliardi calls the situation unfortunate, but believes there wasn't much he could do about it.
The new owners offered Kelson $750 for the dog, apparently aware of the situation. He didn't share their names with her, out of respect for their privacy. He did not receive payment for the dog, either, he said.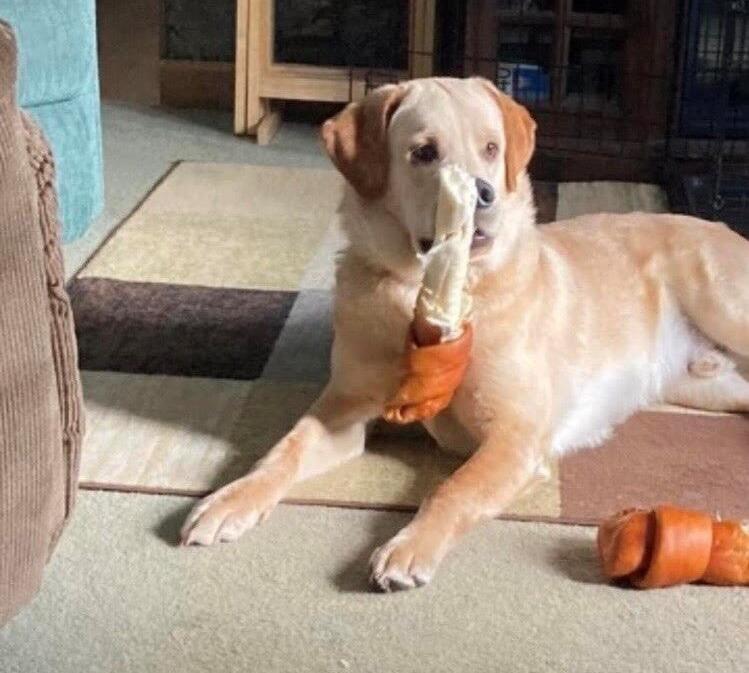 Kelson was adamant she didn't want money for him. "I'd give them $750 to get him back," she said. "I'd give them $1,000. I just want my dog back."
Looking back, Gagliardi says he would have done things differently.
In Northern Berkshire District Court June 28, he testified that he did not have papers for the dog and should have gotten them before giving Brody away. The Eagle reviewed a recording of that session obtained through a public records request. Gagliardi might have tried to "cover his bases" more, he says, and communicated more with Kelson. But with an infant son at home to take care of, Brody wasn't his priority.
The court did not find that Gagliardi owed money to Kelson for the matter.
When Kelson dropped Brody off in March, Gagliardi said it appeared to him she was saying a last goodbye to her dog. She told Gagliardi she'd be back with some of Brody's toys and things. But perhaps not right away, given her grandson's allergies and the tone of the drop-off.
"If there was any doubt in my mind that she wanted this dog back, I wouldn't have done this," Gagliardi said. "That would be foolish."
For Kelson, though, a "goodbye forever" was – and is – unfathomable.
"It's not like I had a hangnail and decided I didn't want Brody any more," Kelson said. "I had a choice to make that day: my dog or my grandson."
As months pass, Kelson says she's trying to maintain hope she might get Brody back. "I'd stake my life on it that if Brody was to see me today, he'd remember me," Kelson said. "But I've lost a lot of time."