NORTH ADAMS — It looks like the city's ongoing effort to sell off the iconic Mohawk Theater will continue to be an uphill battle.
At an open house to allow potential bidders to tour the building last Thursday, there were few visitors. The hours ran from 9 a.m. to 3:30 p.m. According to a city employee posted at the door, there had only been one serious potential bidder by 1 p.m.
There had been a bidder who offered $21,000 last fall, but Mayor Jennifer Macksey rejected the proposal and it was put out to bid again, with the hopes of getting at least $100,000.
The Mohawk Theater opened in 1938, and closed in 1991.
The city bought the Mohawk Theater in 2002 to prevent further deterioration and keep the iconic building standing. It is considered a stellar example of Art Deco architecture in Western Massachusetts.
In the mid-1930s, Loews Cinemas hired the Boston architectural firm of Mowl & Rand to design the 1,200-seat theater, which also featured a Native American motif throughout the public areas.
On opening night in 1938, 1,250 people paid 35 cents each to see "That Certain Age," a black and white musical, starring Deanna Urbin, Melvyn Douglas and Jackie Cooper. By the 1980s, new multi-screen theaters and VHS tapes started reducing attendance at the old-style, one-screen theaters, and the Mohawk was not immune.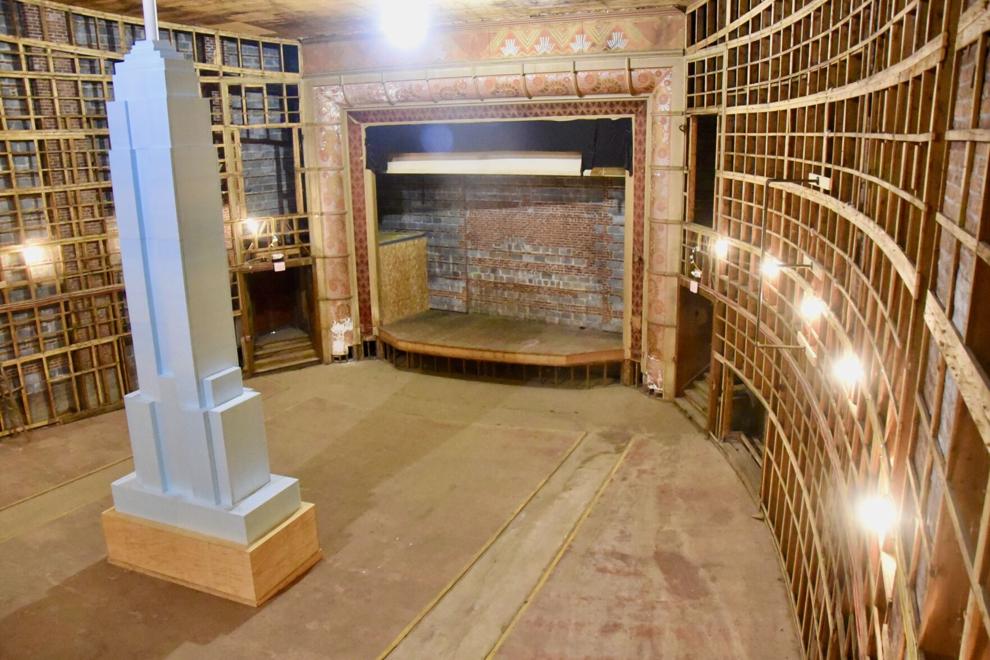 The theater was sold in 1987 to a private investor, who opened the theater for occasional movie and live concert offerings, but efforts to maintain the Mohawk were short lived. In 1991, its doors were closed again.
In the early 1990s, the theater hosted a boxing match and Johnny Cash concert. But any momentum was short-lived. It soon became vacant, and deterioration set in with water leaks hastening the damage. The roof has since been repaired, and a recent grant will fund a rejuvenation of the marquee.
Former North Adams Mayor John Barrett, who led efforts to acquire the Mohawk when he was mayor, fostered the city's purchase of the building, which led to several projects to fend off any further deterioration.
The next mayor, Richard Alcombright, tried unsuccessfully to broker a partnership with the Massachusetts College of Liberal Arts. Alcombright also brought in celebrities Lauren Hutton, Laurence Fishburne, Catherine Nouvel, and Jeremy Irons to tour the theater to hear their ideas about what might bring it back to commercial success.
Mayor Tom Bernard, Alcombright's successor, was able to attract a bidder in 2021, but the $21,000 offer was not enough to gain support from the city council.