WILLIAMSTOWN — For three weekends in 2022, Moody Bridge on Simonds Road might be a bridge too far — at least for a couple of weekends.
But, unlike with the bridge-repair project set for Main Street, it won't take five years, as it's basically just a resurfacing project.
Town Manager Jason Hoch told the Select Board on April 12 that the project will be bid out in October, with work to begin next spring.
According to information provided to the town by the Massachusetts Department of Transportation, the bridge will be closed for three weekends from May to September in 2022. With Moody Bridge closed, the alternative route back to Route 7 will be Bridges Road to North Hoosac Road to Cole Avenue to Main Street, and vice versa.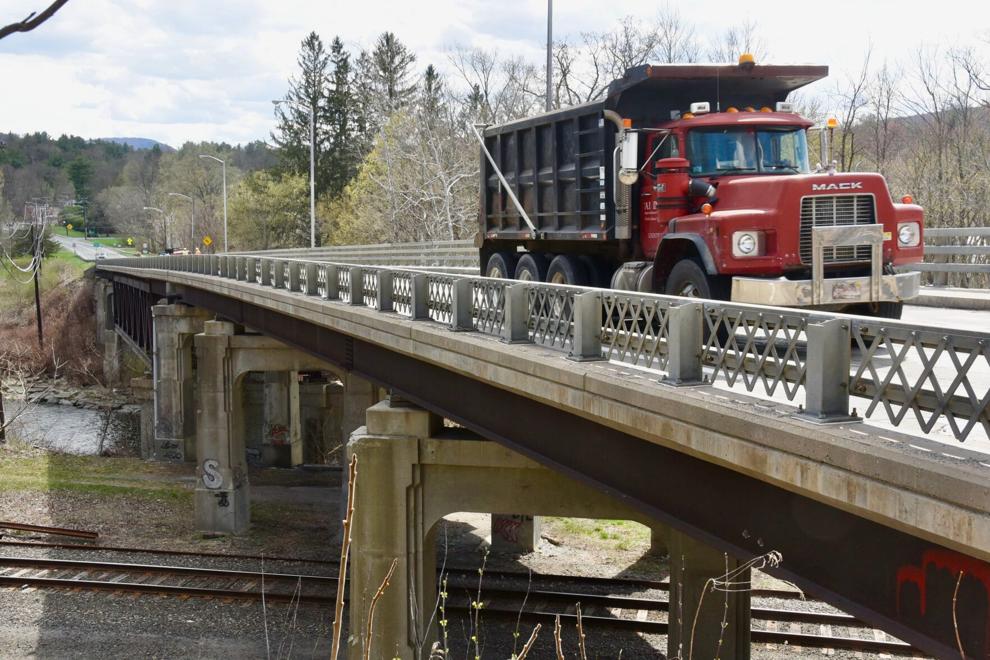 Although the work likely could be done in two weekends, the state is asking the town to provide three dates, in case of uncooperative weather.
The MassDOT project will repair the bridge-wearing surface and include limited deck work. State officials want to conduct the preservation work in a proactive way in order to avoid emergency closure if the conditions worsen.
The scope of work includes:
• ⅞-inch-deep milling of the southbound lane;
• Hydro-excavating one-half inch of the southbound lane and any additional unsound concrete;
• Partial-depth concrete excavation of the southbound lane by pneumatic hammers;
• Replacing rebar, where necessary;
• Rapid-set patches of the partial-depth excavation;
• Applying rapid-set latex modified overlay;
• Reopening the bridge for the week;
• Closing the bridge a second time, using the detour for another 60-hour weekend;
• Repeating the listed steps for the northbound lane.
Additional work, when feasible during the closures or without closing, will include cleaning of the joints and scuppers, removing and resetting/new granite curb, sealing cracks in the deck, and sidewalk repair, if necessary.
The preference is to work on weekends, because truck traffic on that route is much lighter than on weekdays.
The project is much simpler than the job that begins this summer on the Main Street bridge just east of Cole Avenue.
According to information released by MassDOT, that project is estimated to cost $4.85 million and is expected to start by June. The first year mostly will be related to the utility work, followed by four years of construction.
The bridge's center pier will be replaced, which will require extensive work in the river. There are numerous overhead and underground utilities located on, over and around the bridge, including an electric substation, electric lines, telephone lines, cable lines, fiber-optic lines, water, sewer and gas. Many will have to be relocated.
Short-term lane closures in between the morning and afternoon commutes might be allowed on a limited basis for delivery of materials. Work anticipated to disrupt traffic is proposed to be done Sunday nights through Thursday nights.
The temporary road closures will include the 4.4-mile detour for about one to three days per stage for three stages.