SAVOY — A mysterious structure built into a cemetery hillside in the early 1800s has been a local curiosity for generations. This week, it was reopened.
Typically referred to as the crypt at the Tomb Cemetery, some Savoy volunteers, authorized by the town's two-member Cemetery Commission, began working to clear away earth preventing the door from opening and stabilizing the dome roof.
The structure is made of piled stones that curve inward, relying on gravity to hold the roof up. It seems that in the early 1900s, the structure was further stabilized with an early form of cement. The front support walls are made from locally sourced limestone blocks.
"It was in very rough condition," said volunteer Lizz Ziter. "It was unsafe."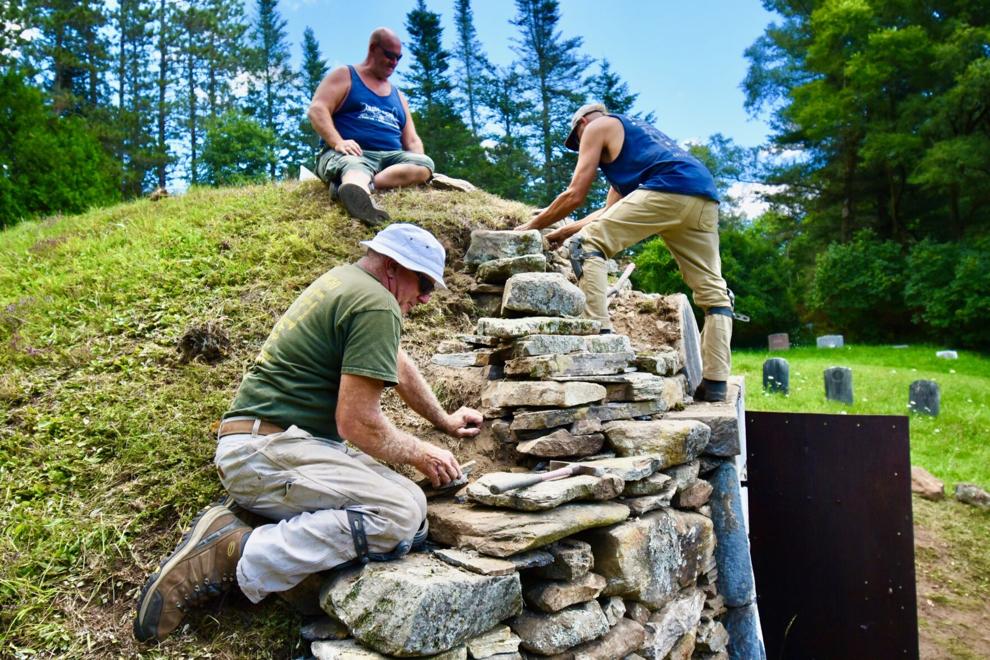 After the tomb's heavy metal door was pried open, for the first time in decades, nothing was found inside. Volunteers entered to inspect the tomb's walls and dirt floor.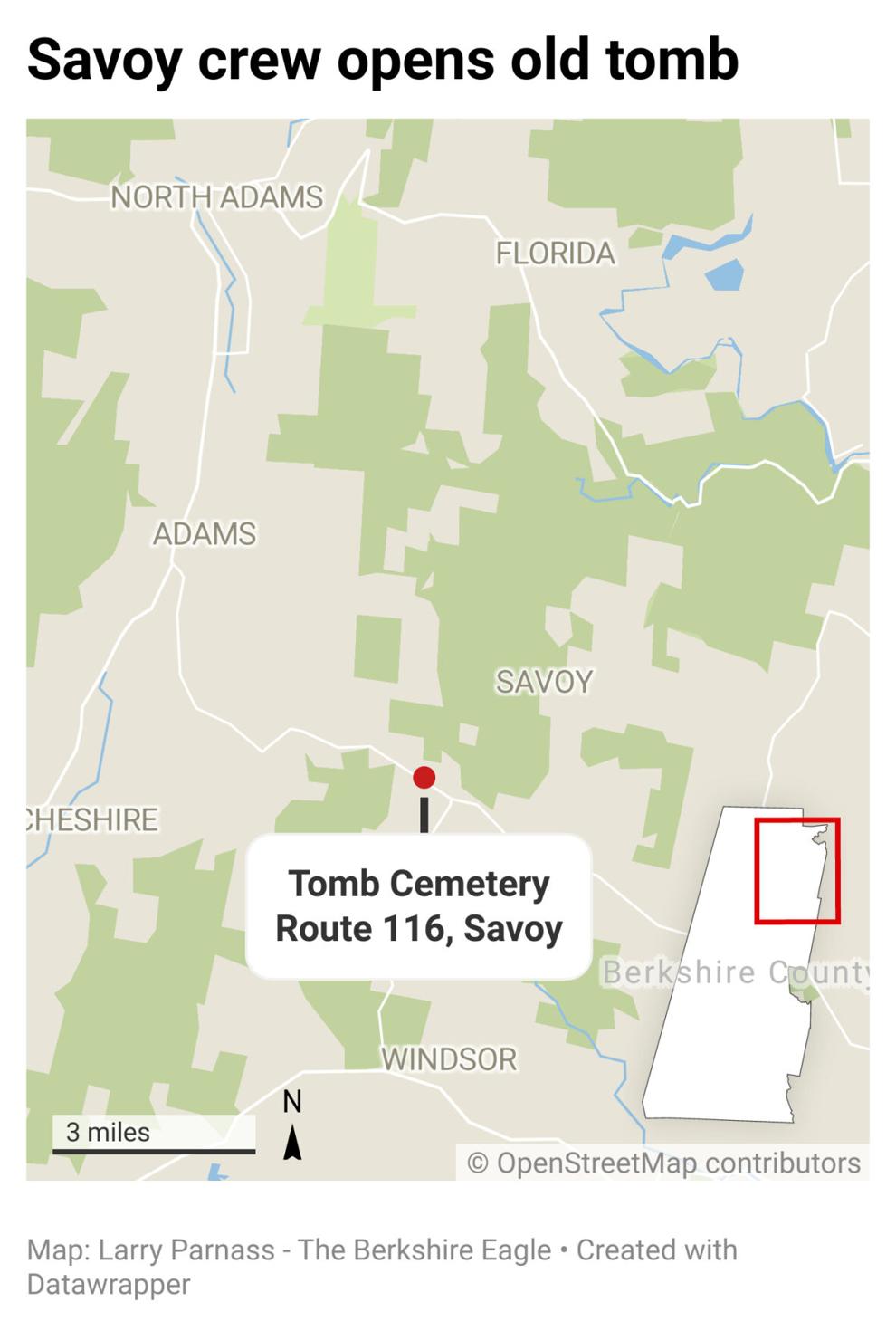 Nobody knows for sure what the structure was used for, although local speculation is that it served as a holding tomb for people who died in winters, between 1800 and the early 1900s. In the winter, the ground is frozen, so bodies of the deceased had to be stored until the ground thawed enough to dig graves.
Folks say this may have been that storage space.
Others think the tomb may have been built for a family that decided to go with something different.
Either way, it's been there, on what is now Route 116 in Savoy, since before 1820, according to Joan Ziter, a member of the Savoy Cemetery Commission.
"It's unique, alright," Joan Ziter said at the scene Wednesday. "We've never seen another like it. And in Savoy, there aren't many places of [historic] interest. So we didn't think we should just let it deteriorate. It was crumbling before our eyes."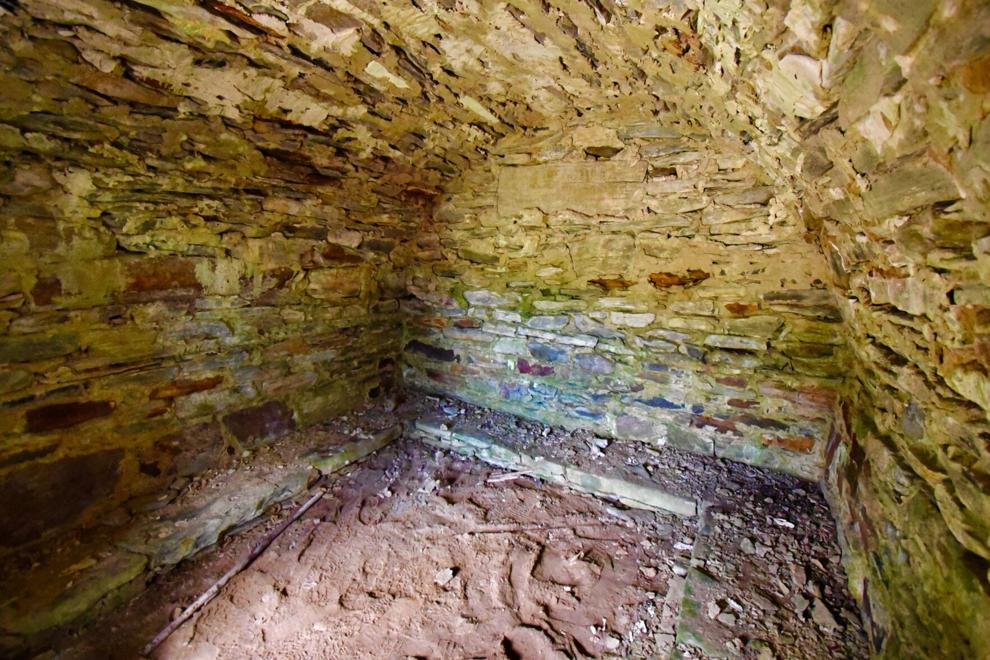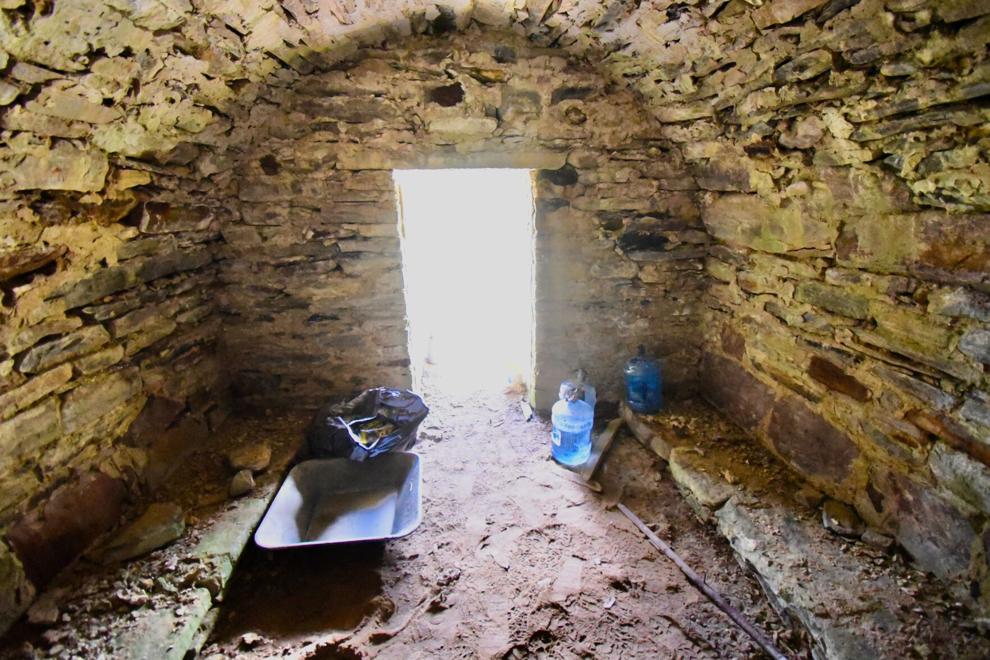 Across the street here, from 1798 to 1897, stood the Tomb School, possibly named for the structure in the cemetery across the way. The school was condemned and torn down in 1900.
After that, another school was built in 1925 on the same side of the road, up the hill from the tomb. That building was originally also called the Tomb School, but townspeople came to feel the name was a bit dark, and renamed it Cherry Hill School, according to Joan Ziter.
Ziter attended that school as a child. It now serves as a private residence.
"I used to play around here, and they always told us to stay away from the tomb," Joan Ziter said. "But as far as I know, it was never used as a final resting place."
Ziter said that for years, people passing by would muse about the old tomb's purpose — and about what might be inside.
They still do. But no longer.
"The number of people who have stopped to ask about what we're doing with it, and to see what's inside, is astounding," she said.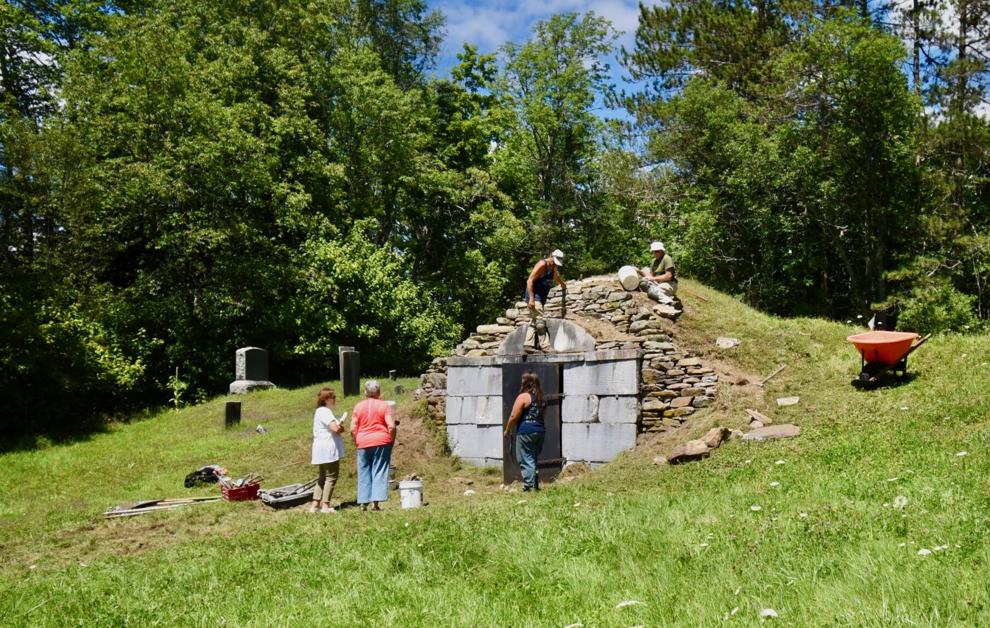 The tomb has also been the site of school-boy hijinks. Ziter recalled hearing that that when her father was a teen in the 1920s, he locked his teacher inside the tomb. "They said she had a nice dress on and looked so frilly," she said, chuckling. "My dad was a humdinger!"