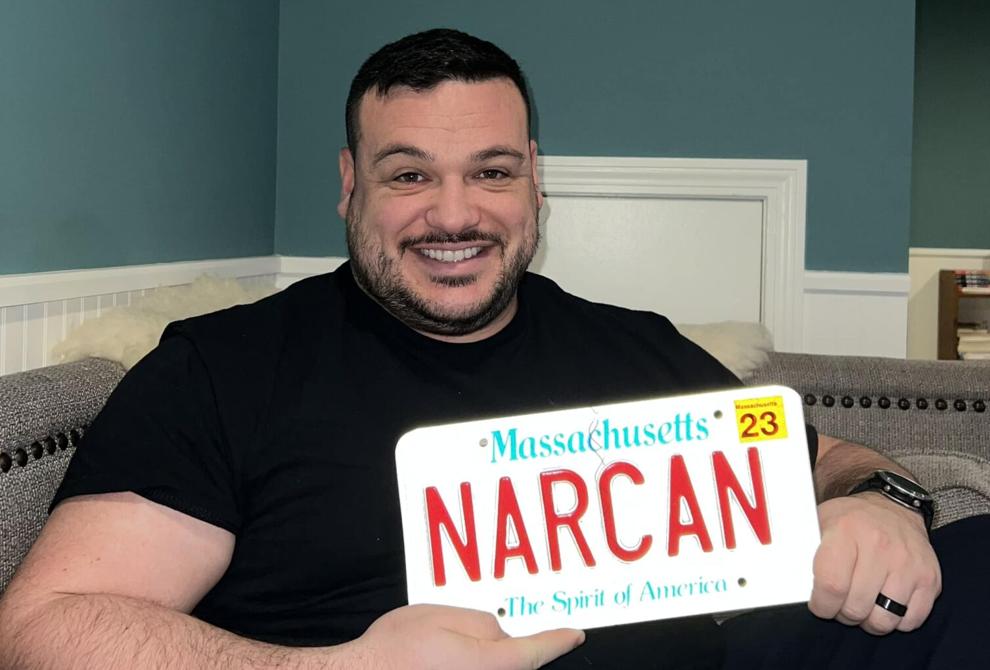 When Stephen Murray moved from the Berkshires to the greater Boston area last year, he found himself doing something he wasn't used to: sitting in traffic.
Berkshire traffic means getting stuck behind a slow bus. In eastern Massachusetts, it will sometimes take Murray two hours to drive 40 miles into Boston. "The amount of time I spend sitting there and looking at other people's license plates has gone up exponentially."
What would he want on his own specialized license plate, he thought. He couldn't fit all five of his children's names on a plate. So he decided on something else that's personal: Narcan, the brand name for a medication that can reverse an opioid overdose.
"I've lost a ton of friends to overdoses ... who could have been saved by Narcan," he said. "And I've saved people's lives with Narcan who are now my friends."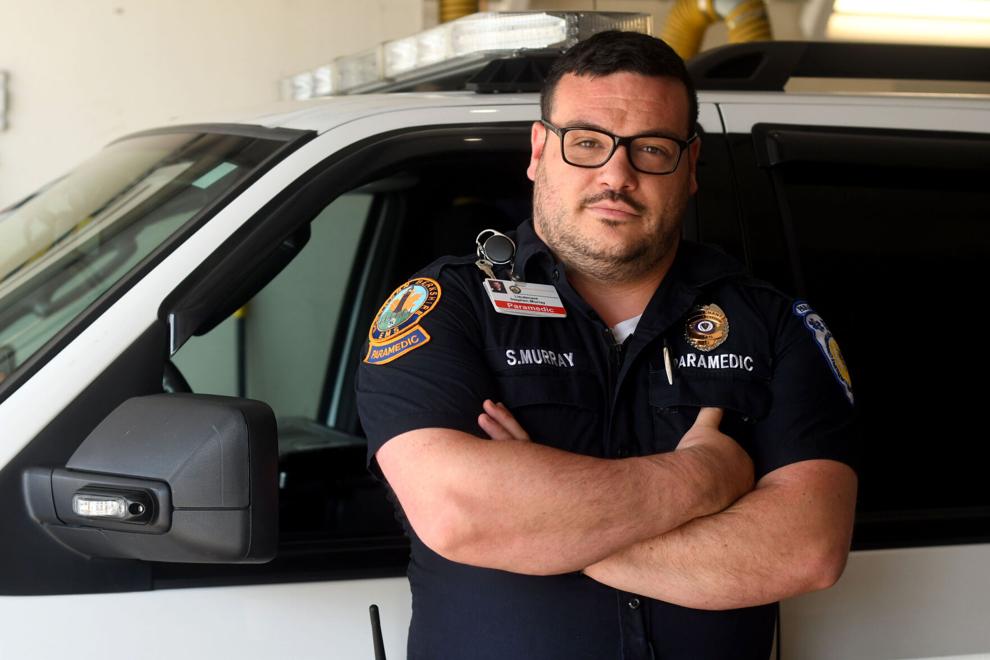 In his past jobs as a first-responder and Northern Berkshire EMS lieutenant, he had used the medication to reverse more than 100 overdoses. Now he's an overdose researcher at Boston Medical Center.
Murray, who lived in the Berkshires for about a decade before moving to Plymouth last year, has been in recovery from substance use disorder for years and is working to reduce stigma. He helped get more first responders to carry Narcan in the Berkshires and has shared his story at recovery events.
This fall, he submitted an application for a vanity license plate that reads "NARCAN," or his backup choice, "NALXNE," short for Naloxone, the medication's generic name.
"I'm a overdose survivor," he said he wrote in his application for the personalized plate. "I've been an overdose responder as a paramedic, and I'm an overdose researcher at Boston Medical Center. And Narcan is a life-saving medication that's saved tens of thousands of lives here in Massachusetts."
About two weeks after he submitted his request, the Massachusetts Registry of Motor Vehicles sent him a seemingly pro forma denial letter. "Such combination is vulgar," the letter, which he posed on Twitter, reads, "in that it is in poor taste or is degrading or is considered profanity, including a swear or curse word, not usually displayed in the community for general viewing."
That didn't make sense to Murray. There are more vulgar plates that have been approved, like "booger," he said, referencing a Boston Globe article last year that detailed some of the more colorful license plates the state has approved. The RMV has also given its seal of approval to "BEDBUG," and "WTF" and "GASSY," he pointed out.
Murray didn't know how to formally appeal the decision, so he took to social media to vent.
The Massachusetts @MassRMV denied my application for a vanity plate for either NARCAN or NALXNE - stating that it was "vulgar…in poor taste…not usually displayed in the community for general viewing" - a medication that has saved thousands of our residents and my friends. pic.twitter.com/UP5V18oqA9

— Stephen Murray, MPH, NRP (@stephenHRNRP) November 12, 2022
He posted his rejection letter on Twitter in mid-November and explained the situation, getting attention from doctors, advocates, and even the RMV. The agency replied, saying his feedback would be reviewed.
And it was. Within two weeks of Murray's tweet, he got a call from the RMV saying his request would be approved.
When a vanity plate rejection is challenged, the case is reviewed by a "vanity plate committee," Judith Riley, a spokesperson for the state Department of Transportation, said in an email to The Eagle. "In this case, the subsequent review of the application for NARCAN was approved by the committee."
Murray applauded how the RMV handled the case after the initial rejection. "I think it's important to commend them for how quickly they resolved it," he said. "I was thoroughly impressed."
Recently, he got the personalized plate. He hopes it will help reduce the stigma associated with Narcan and substance use disorder.
"Narcan is a tool to reverse overdoses," he said. It addresses a medical event like other medications. "Just like insulin or chemo medication or the blood pressure medication I take every day."