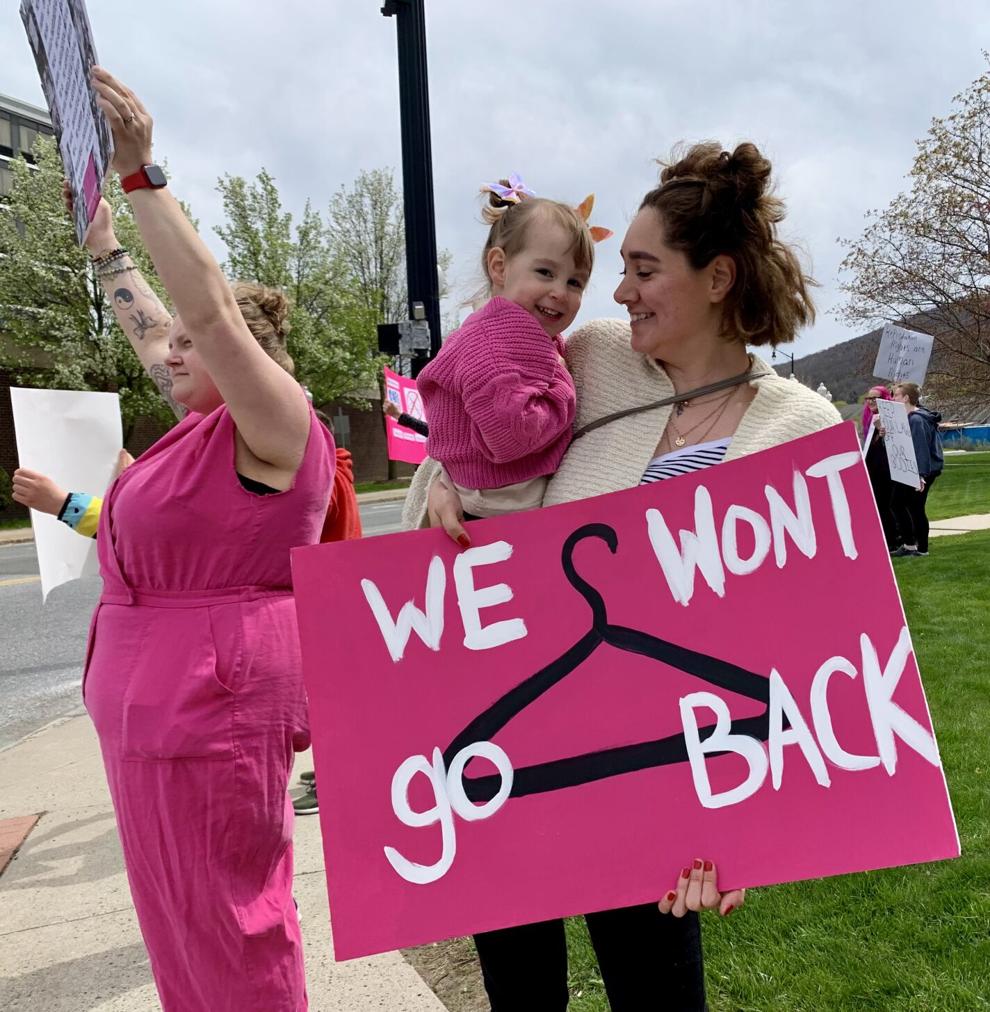 NORTH ADAMS — On a nippy Saturday they flocked to the lawn at City Hall to rally for abortion rights, unconvinced that states nor lawmakers will protect women if and when Roe v. Wade is officially overturned.
Amid a steady stream of supportive honks, they said they are worried about women in the future not being able to control their bodies or destinies.
"It's terrifying because it's not me, it's not my wife, but it's generations," said Brit Lutz Robinson, of The Feminist Tea Party, and co-organizer of its War on Women Protest. "You know, this is going to come back to haunt [us]. This is dangerous — it's really dangerous."
A leaked draft of the Supreme Court's decision last week that would overturn the 1973 landmark case making abortion legal sparked protests across the U.S. In Massachusetts, abortion is protected under the Roe Act, signed into law in 2020.
But the roughly 30 protesters at City Hall Saturday are worried about women in other states, and the possibility of a federal ban if future elections shift power to Republicans.
"I'm not concerned about Vermont," said Seth Bardo, who drove here from Stamford, Vt., to join the group. "I'm concerned about Texas. The bright side [of the leak] is that people had to wake up."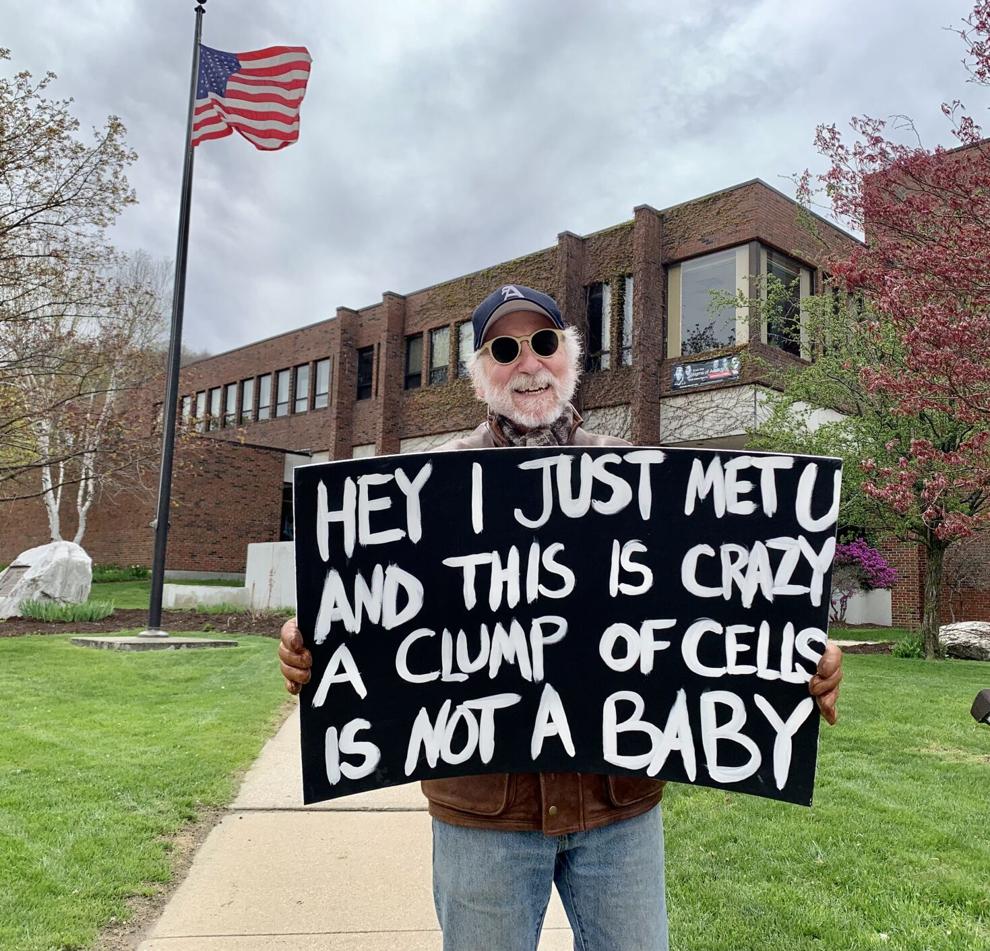 "I think people need to realize that neither the Senate nor the Supreme Court are democratic institutions," said Patrick Malloy, of North Adams, who pointed to the equal representation on Capitol Hill of states regardless of population numbers.
Malloy, who said he identifies politically as a Communist, said he's worried about a federal abortion ban.
"So this idea of there being sanctuary states or whatever — that's not going to hold water in less than two years, so we can't act like [overturning Roe] is not a big deal," Malloy said.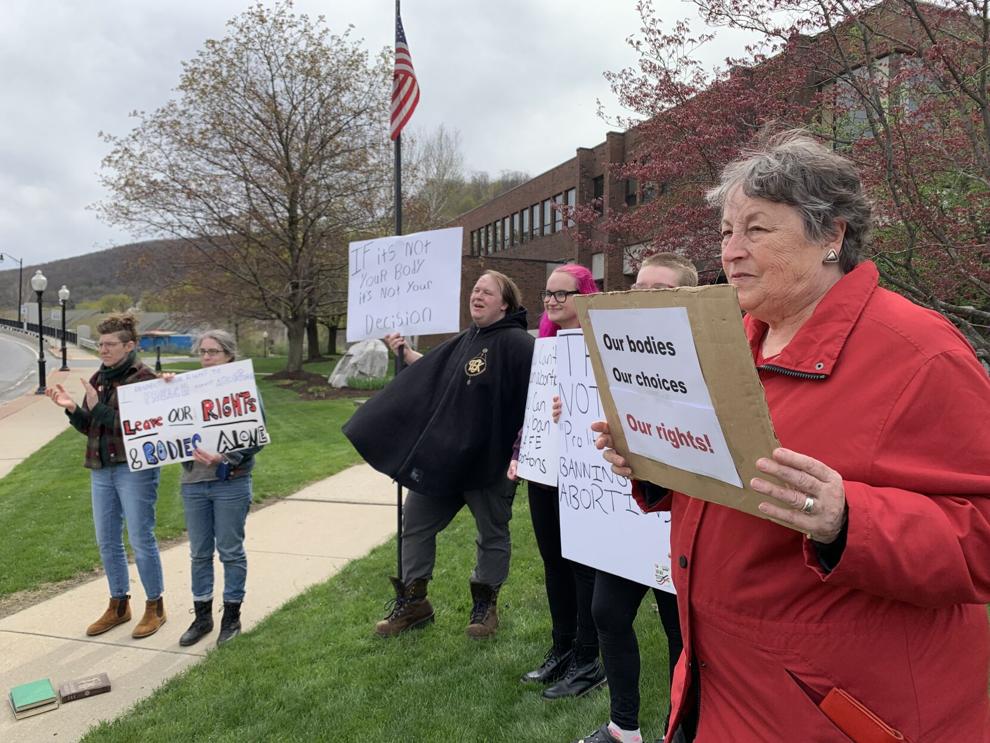 Co-organizer Genevieve Tatro, of North Adams, said that it is important to focus on voting, and knowing what one is voting for.
"I feel like a lot of women especially sit around during local and federal elections and they say, 'Oh this doesn't apply to me, but in reality it does,'" Tatro said.
Wendy Penner, of Williamstown, said there is solace in this protest. Penner is an organizer with activist group Greylock Together which helped get the word out about the rally.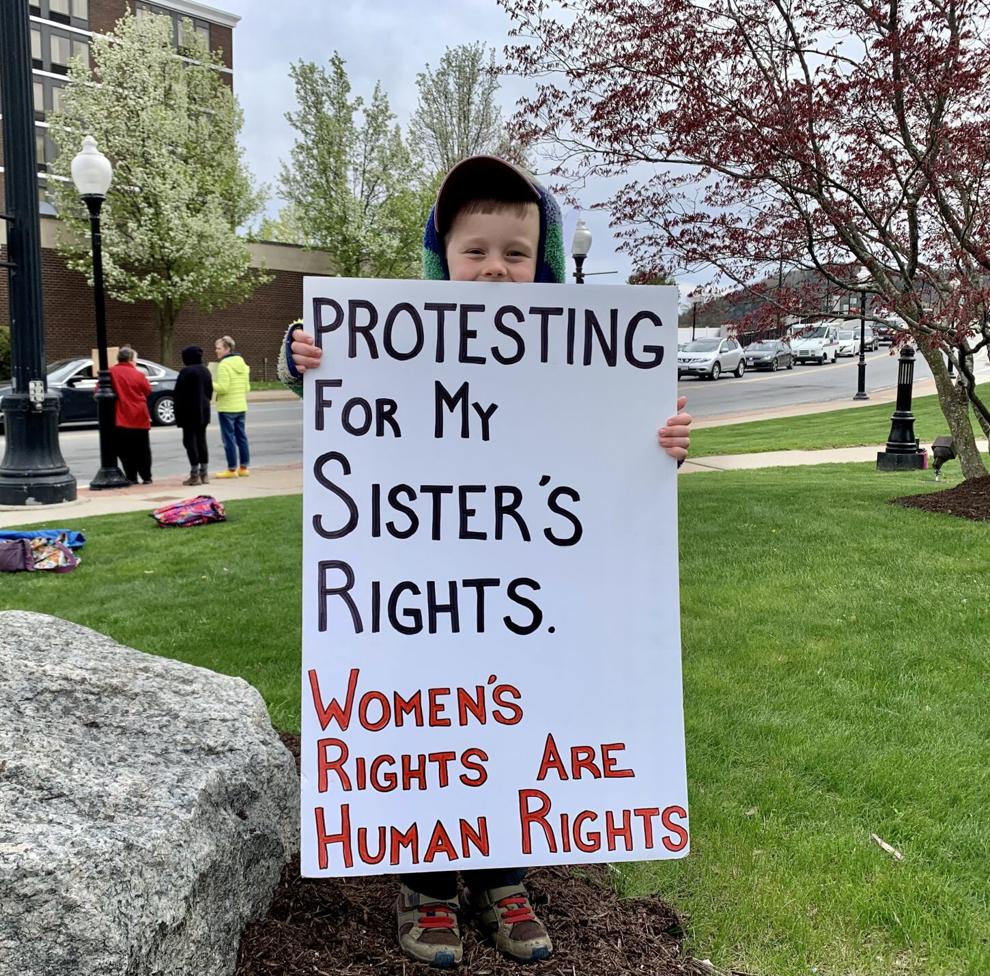 "You wonder what a difference it makes, but for me, it makes a difference to just come here and be in [the] community with other people who are feeling the same, you know, fear and rage," Penner said.
Gigi Daley and Kiara Bresett, both of Adams, are in their 20s. They are weary of the stream of bad news amid a litany of national and worldwide crises. The leaked draft is another blow.
"I think it's exhausting that we live in a world where there's so much that we need to protest about, but at the same time I feel like I couldn't [not protest]," Daley said.