NORTH ADAMS — A candidate for mayor has acknowledged that a fundraising letter sent by her campaign incorrectly stated that political donations are tax-deductible.
In fact, political donations are not tax-deductible, according to the IRS, and there is no deduction in state taxes for political contributions in Massachusetts either.
"It was just a typo," Jennifer Macksey said Tuesday, adding that thank-you notes to donors also include the correct information. "We caught that after it printed. We have it listed on our website that the donations are not tax-deductible."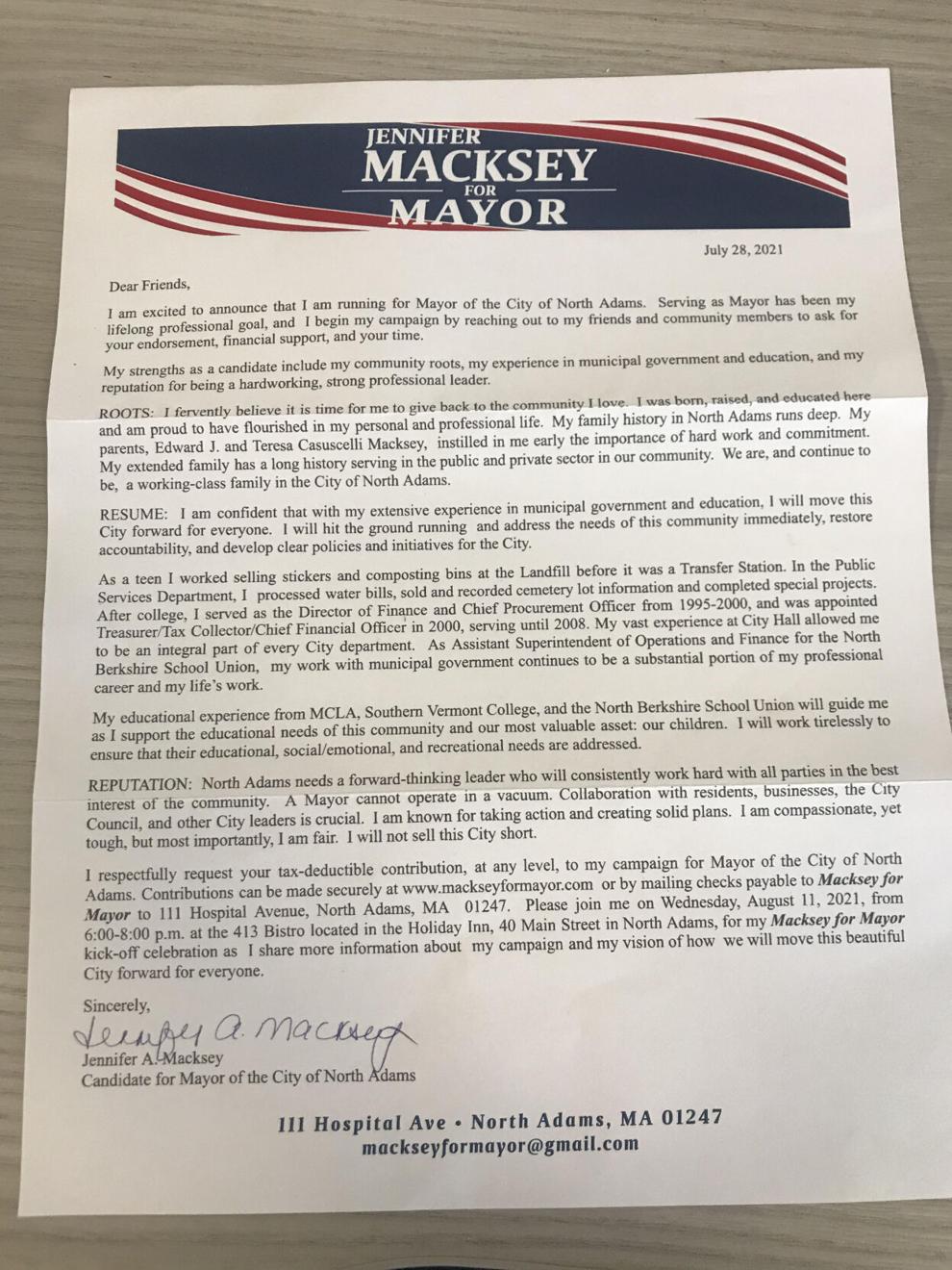 In the July 28 letter announcing her campaign, Macksey touted her experience and roots, and asked for donations.
"I respectfully request your tax-deductible contribution, at any level, to my campaign for Mayor of the City of North Adams," the letter read.
"Donations are not tax-deductible," Macksey said Tuesday. "We know that."
The letter also announces her campaign kickoff event scheduled for 6 to 8 p.m. Aug. 11 at the 413 Bistro at the Holiday Inn on Main Street in North Adams.
Other candidates in the race include Lynette Bond, Rachel Branch and Aprilyn Carsno. Mayor Tom Bernard is not seeking reelection this fall.