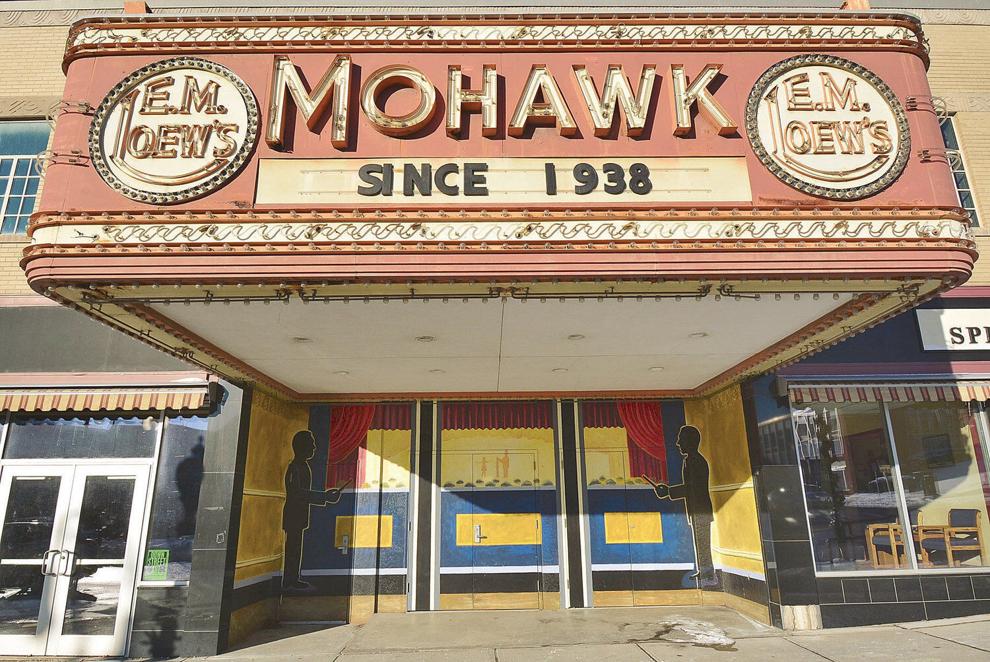 NORTH ADAMS — One party submitted a proposal to redevelop the Mohawk Theater after the city put out a call for proposals in September.
After Monday's submission deadline, that lone pitch was opened.
Dowlin Building LLC and Veselko Buntic submitted a proposal for a multipurpose space. The developer sees possible events like weddings and conferences, as well as performances like dance and music shows, the proposal says.
Buntic has developed similar projects, including an event space in Long Island City in New York, according to the proposal. He also has other investments in downtown North Adams property, the proposal notes.
Along with Michael Gazal, Buntic in 2016 bought the Tower and Porter Block on Eagle Street and proposed that it be converted into a 27-room hotel — after an extensive renovation. That work has not yet begun.
Dowlin Building bought the Dowlin Block (101-107 Main St.) in 2017, according to property records. The Mohawk Theater proposal says "it will be planned to operate both independently and in tandem with the adjacent proposed Dowlin Hotel under the same ownership."
If advanced by the city, the Mohawk Theater proposal would be financed by "a combination of private investment and institutional sources" and it would require years of renovation, the proposal says.
The property, a two-story brick building, is worth $436,800, according to the city. It once operated as a movie house and closed in 1991. In the decades since, it has been a difficult property to redevelop. The city put out a request for proposals in December 2020 and again this fall.
The city purchased the building in 1996, during former Mayor John Barrett III's tenure. A proposed transformation into an events and community space did not materialize. Mayor Richard Alcombright pitched a partnership with the Massachusetts College of Liberal Arts to develop the building, but financial hurdles stood in the way and it never came to fruition.
Staff are reviewing the proposal and will make a recommendation, Mayor Tom Bernard said, and then Bernard will decide how to proceed.