NORTH ADAMS — A month before Gov. Charlie Baker left office, state Rep. John Barrett III saw his chance to make a final push for a local project.
"Governor, I've got one more ask," Barrett recalled telling Baker. "The city needs a million dollars."
The state had already approved $1 million in funding for North Adams to put toward a U.S. Army Corps of Engineers study of its aging flood control system. The study would be the first step toward repairing the system that controls Hoosic River flooding.
The money was in a bond bill, however, which allows, but doesn't require, the governor to release funds. Baker told Barrett to text him the bill number, and before he left office this year, the funds were released, according to Barrett.
On Thursday, the city and Hoosic River Revival announced that federal, state and local funding is in place to start the study.
"I look forward to working with the Corps and community stakeholders to plan for a modern flood control system that will protect the community from floods and enhance the economic and environmental value of our river," Mayor Jennifer Macksey said in a statement. "It is long overdue."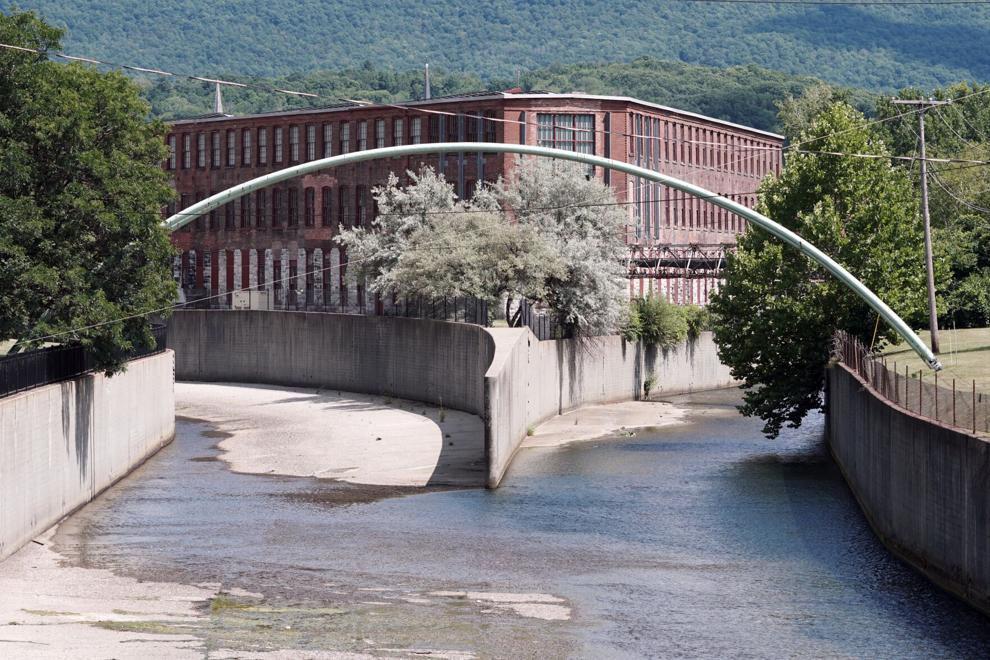 In 2021, the city and Hoosic River Revival submitted a proposal to the U.S. Army Corps of Engineers seeking ways to modernize the system. The proposal estimated the study would cost $3 million, according to the Hoosic River Revival, a group that has long advocated for chute improvements.
The city committed $500,000 to the project when the City Council voted last fall to allow the mayor to borrow $500,000 for the study. That came after U.S. Sen. Elizabeth Warren visited in late August to see the system. She stood near the chutes on River Street, where a large concrete panel has fallen down. In late-December, the federal government gave the project $200,000 in an omnibus spending package.
The study will need more federal funding in future years to finish actual work. "We have been assured by our federal delegation that the balance required would be there as needed each of the following years," Hoosic River Revival President Judy Grinnell said in a statement.
A spokesperson for the U.S. Army Corp of Engineers could not be reached for comment. Grinnell anticipates the project will start this year.
Grinnell wants the public to be engaged with the study. Any groups interested in getting more information about the study, or that want to schedule a question and answer meeting, can contact the group at info@hoosicriverrevival.org or 413-398-5288.