NORTH ADAMS — When a passerby reported bricks falling off of a vacant former mill last winter, the stretch of sidewalk outside 234 Union St. was closed.
Months later, it's still closed with concrete barriers and a fence. It will remain closed until the owner submits an engineering report to the city ensuring it's safe, or the building's wall is removed, according to Building Inspector Bill Meranti.
"It was apparent more work needs to be done on that brick wall to stabilize it," Meranti said.
Ariel Sutain, who purchased the building in 2007, said he is waiting for a report from an engineer. "Hopefully within the next two to three weeks we will have a concise plan," Sutain said on Friday. The sidewalk is closed "out of an abundance of caution," he said.
So far, there have been no city fines issued to Sutain for the recent issue or a specific deadline set for the report, Meranti said.
"There certainly will soon be a deadline put on it," he said. "It's been too long."
The building has long had issues. In 2011, its roof collapsed under heavy snow, and there is now no roof on the structure.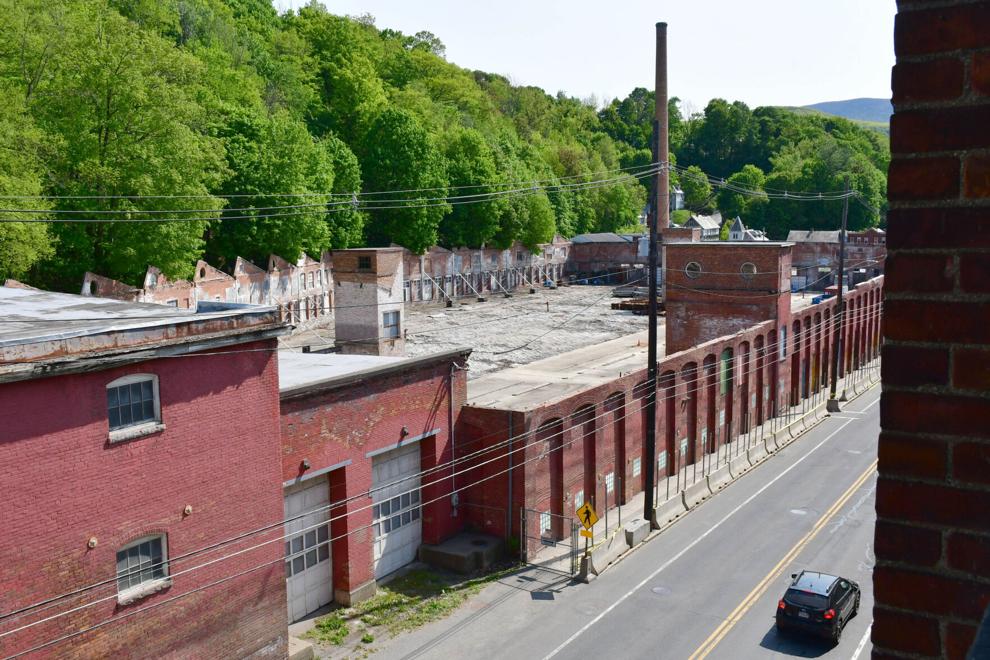 Built the early 1900s, the building has been called the Delftree Mill or former Hoosac Cotton Mill. It had been home to a shiitake mushroom farm before Sutain purchased it. When it collapsed, it housed a storage space and the North Adams Museum of Art.
When he bought it in 2007, Sutain said he planned to rehab the building. He envisioned it as home to artist studios, condos, a brewery and retail spaces.
"We want this to be a positive footprint for the city and bring more people into town," Sutain told The Eagle in 2007.
The property, including its 5.7 acre lot, is worth $423,400, according to the city assessor's database.
Sutain said he still has redevelopment plans for it.
"We are working with the city to redevelop the entire site," he wrote in a follow-up email to The Eagle.