NORTH ADAMS — Every Tuesday for years, Janice Pugliese has walked from her house to the North Adams Movieplex 8 to see a movie with friends.
Per usual, she was there Tuesday, but it would be the last visit. The theater recently announced it was closing at the end of January.
"I hate to see it go," Pugliese said while waiting for a friend in the lobby. "There's not enough to do in North Adams."
The theater opened in the Steeple City Plaza in 2007 and with its closure, it leaves the city without a movie theater. It's not clear why it is closing. First Hartford Realty Corp. owns the plaza property and the movie theater business. Last week John Toic, president of the company, declined to say why the theater was closing and what the plans were for the space. Many flocked to the movies over the weekend and on Tuesday, the business' last day, and they, like Pugliese, mourned the theater's loss.
The movieplex sold 300 tickets a day over the weekend, quadruple what patronage on a "good day" was, said the manager, Amy Smith. It was so busy Saturday, employees were delivering popcorn to people in their seats as employees worked through a backlog of popcorn tickets spread on the counter.
"We couldn't pop fast enough," Smith said on Tuesday while standing behind the checkout counter. A slushy machine whirred behind her and an array of movie theater-size candy sat in the display case in front of her.
At the register, a wine glass-turned-tip jar was stuffed full of cash. A large stash of to-go popcorn bags sat on the counter for sale. Smith said she and employees spent hours on Monday, a day the theater is closed, making popcorn in advance.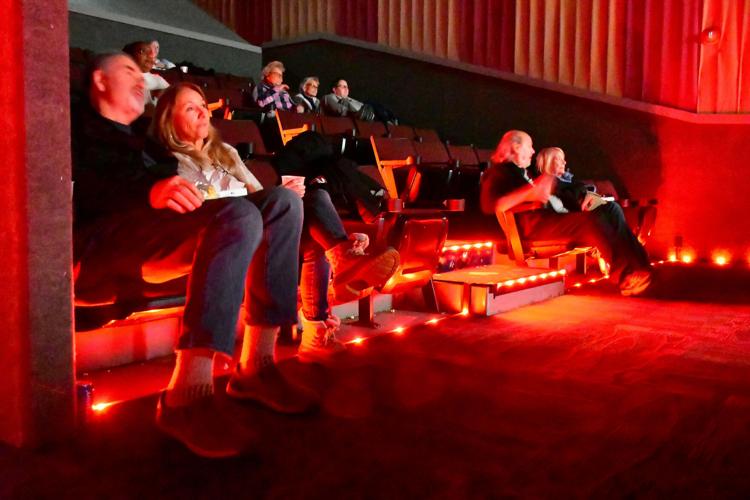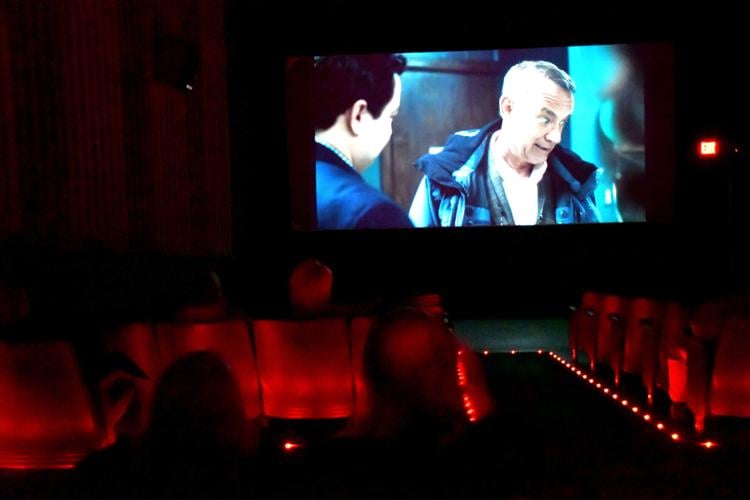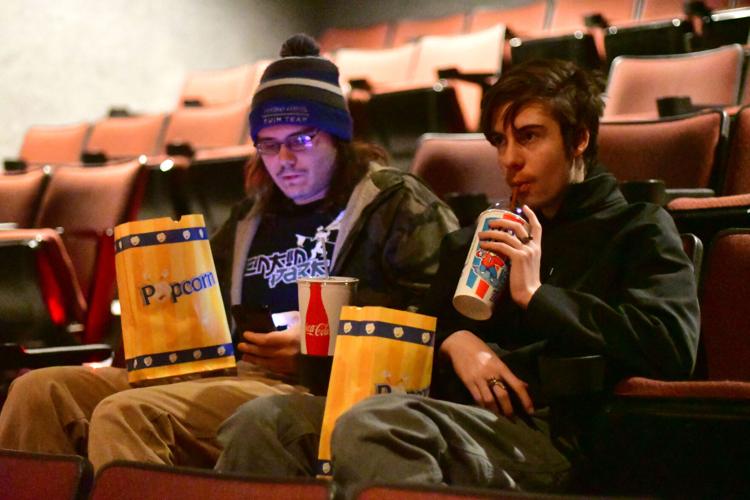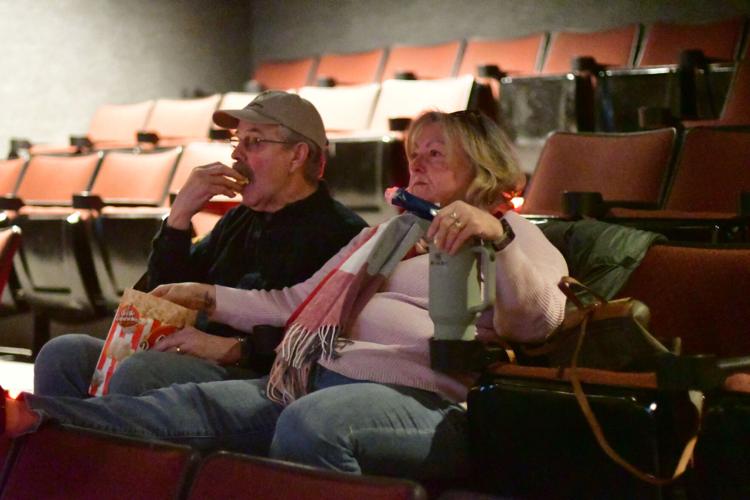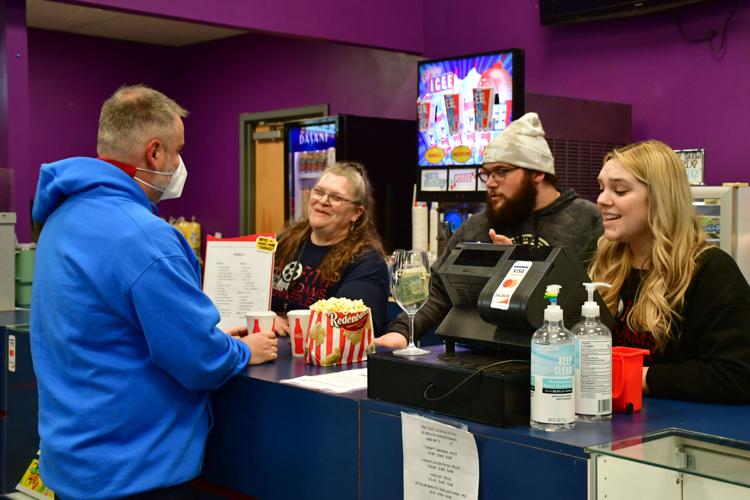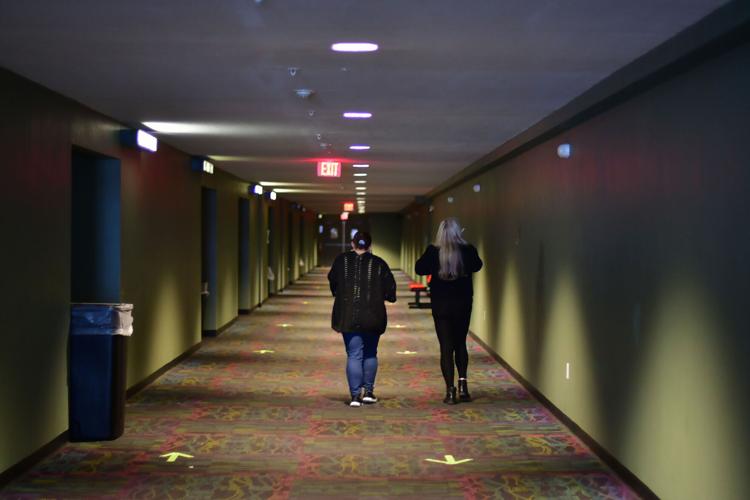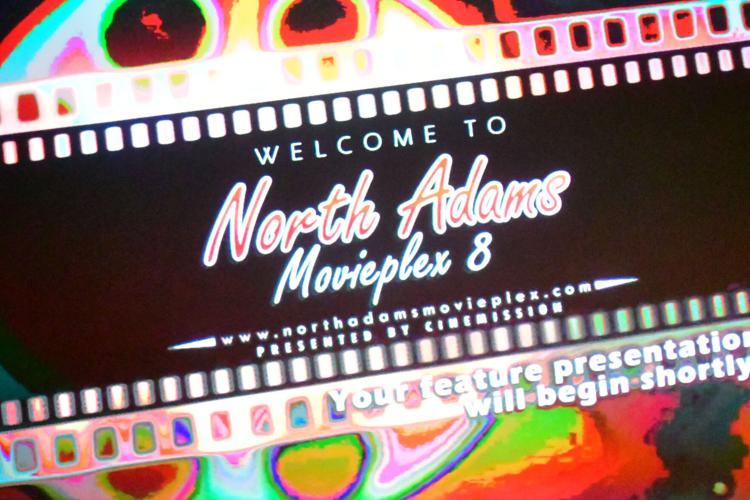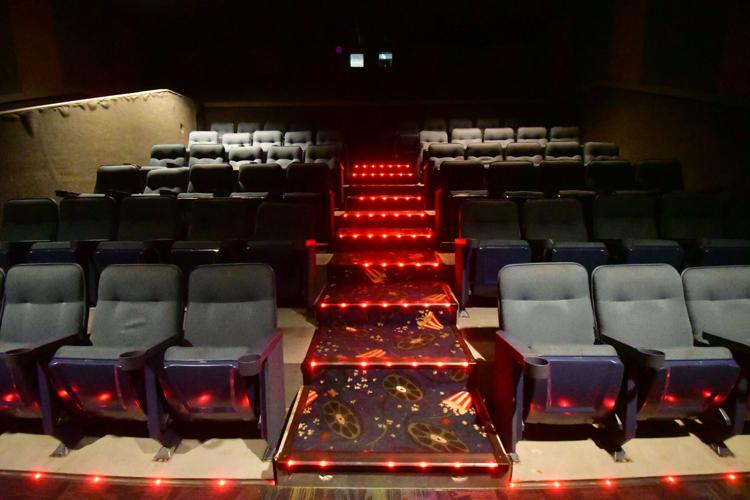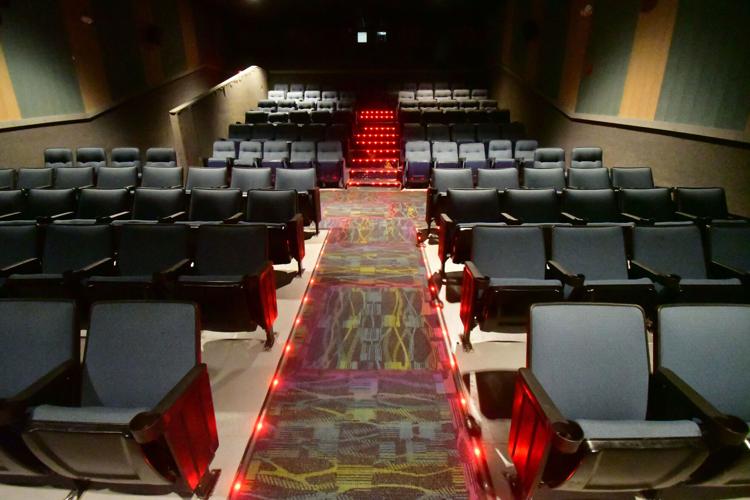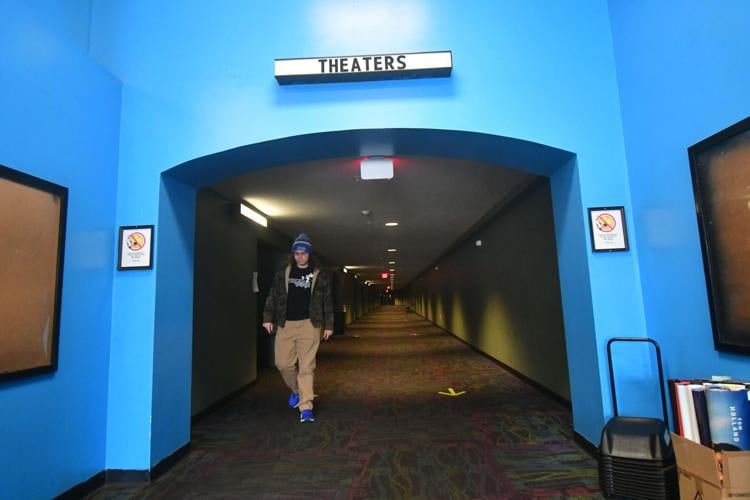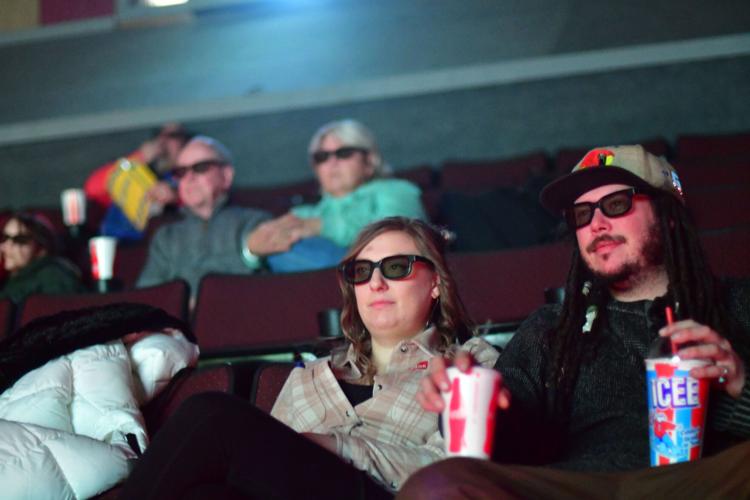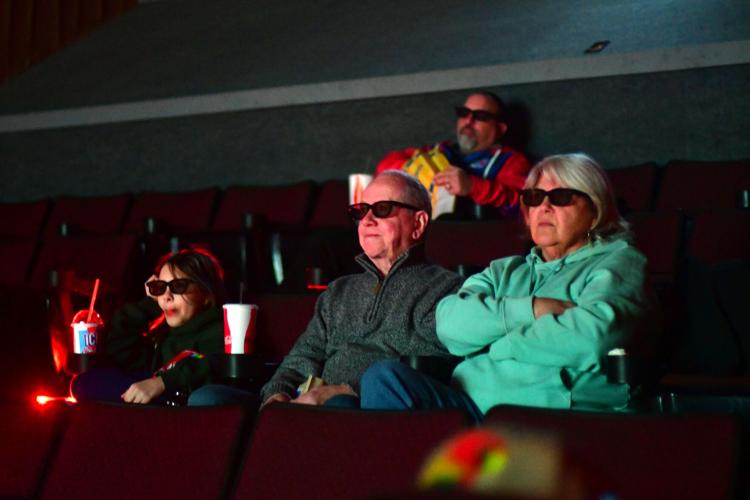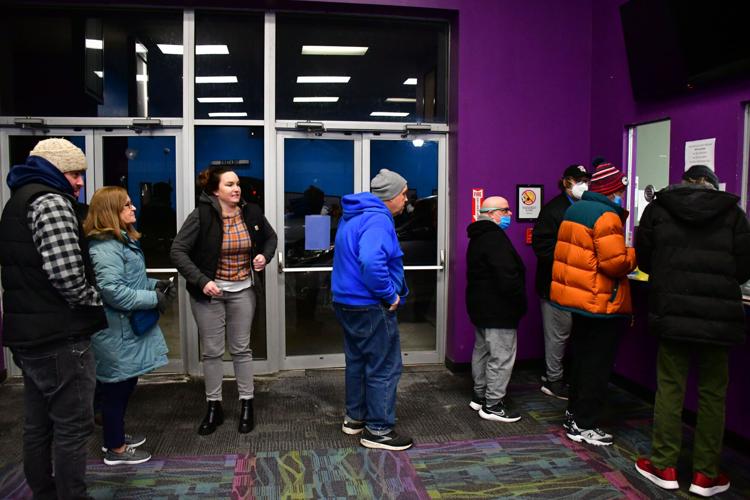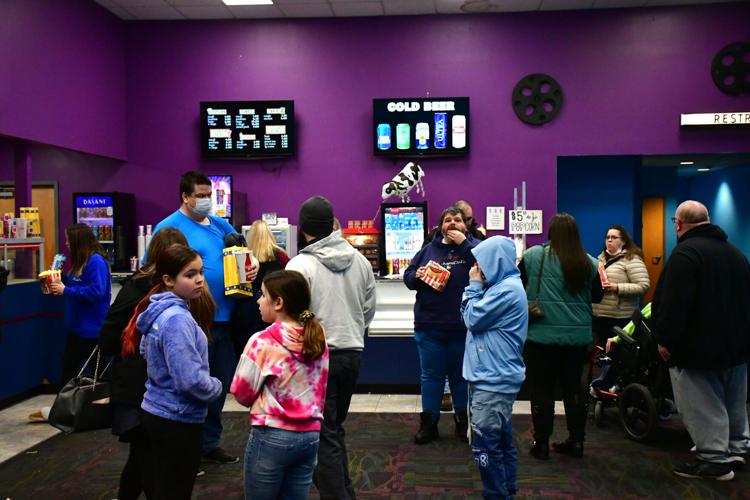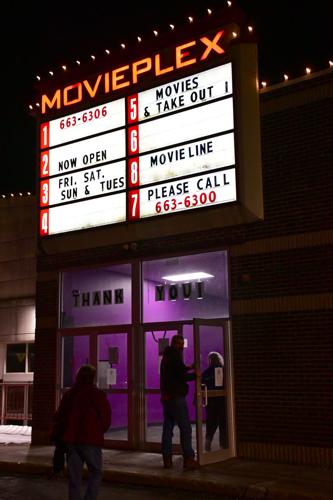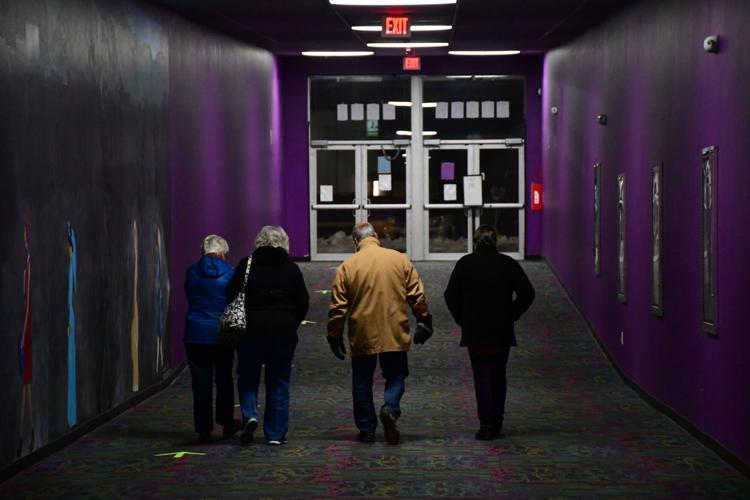 Photos: Last day of shows at Movieplex 8 in North Adams
People attend the last day of shows at the Movieplex 8 in North Adams on Tuesday.
To purchase photos click here
Before becoming the manager in December, Smith was the assistant manager for four years. She's gotten to know some customers, and one regular recently brought her a card. "I've had a lot of tears," she said.
She didn't have any insight into why the business was closing. "I can honestly say I have zero information," she said.
There have been some challenges, she said. "COVID and streaming took a huge hit to the theater."
Still, some prefer seeing movies in person.
"It makes me sad they're closing. We've always had a theater in North Adams," said Marie Kelly-Whitney, a regular. "This will be the first time in the 62 years I've been alive."
On Tuesday afternoon, Kelly-Whitney was in the lobby after seeing "Whitney Houston: I Wanna Dance with Somebody." She browsed a few boxes of old movie posters the theater was giving away, settling on two picturing animals that she plans to use as prizes for her students in the library at Stamford Elementary School where she works.
A self-described "popcorn enthusiast," she feels like their popcorn is particularly good and praised the service.
"If you're a regular they know what you want before you get there," she said.
Like Pugliese, she worries residents are losing an amenity — some businesses target tourists and are not accessible to residents like a $7 movie, she said. "This is for everybody."
There are not a lot of places for young people to hangout in the area, and the movie theater was one of them, said Jamie Golin, who was the lobby Tuesday with her mom, Marie Russell.
"It's just so sad," Russell said. "There's nowhere else around here for a movie," she said. The movie theater in Williamstown, Images Cinema, shows one movie at a time, and other options are a drive away in Bennington or Pittsfield. The North Adams theater seemed homier, he said.
Ryan Pause, a 26-year-old city resident, was so devastated about the closure that he sent a message to Phoenix Theaters, a company that owns a number of movie theaters across the country, including the Beacon in Pittsfield, asking them to consider taking over the North Adams theater.
The closing "leaves a huge gap for movie goers in Northern Berkshire County," he wrote in his letter posted on social media. "As much as we'll always love the Beacon for what it offers, we'd love to see something similar in North Adams. Perhaps you can consider reviving the North Adams Movieplex."
So far, he said he has not heard back.
The company didn't immediately respond to a request for comment.
Like Pause, Pugliese hopes a new theater moves into the movieplex space.
"This theater, we need it," she said. "The people here need this."
This story has been updated to include the correct ticket sales figures.