NORTH ADAMS — It's not at all clear how North Adams would pay for a new public safety building estimated to cost more than $10 million. The incoming mayor has said she does not want to burden local taxpayers.
While a state program helps cities and towns pay for new school buildings, no program exists to support communities in financing other buildings, like police and fire stations.
But, without help, many cities and towns in Western Massachusetts cannot afford to fix infrastructure like bridges, roads and public buildings, according to a report on infrastructure released in October by state Auditor Suzanne Bump's office.
In the northern Berkshires, other towns have faced the issue. Williamstown Police long had expressed concern about their building, a converted fraternity house. In 2019, that neighboring police force moved into a new building that cost more than $5 million.
In talking about Bump's audit, Mayor Tom Bernard said he reached out to her office.
"I invited her to North Adams, should she need a case study and demonstration project for why this level of investment is so necessary," he told the City Council in October.
The lack of action can frustrate police officers.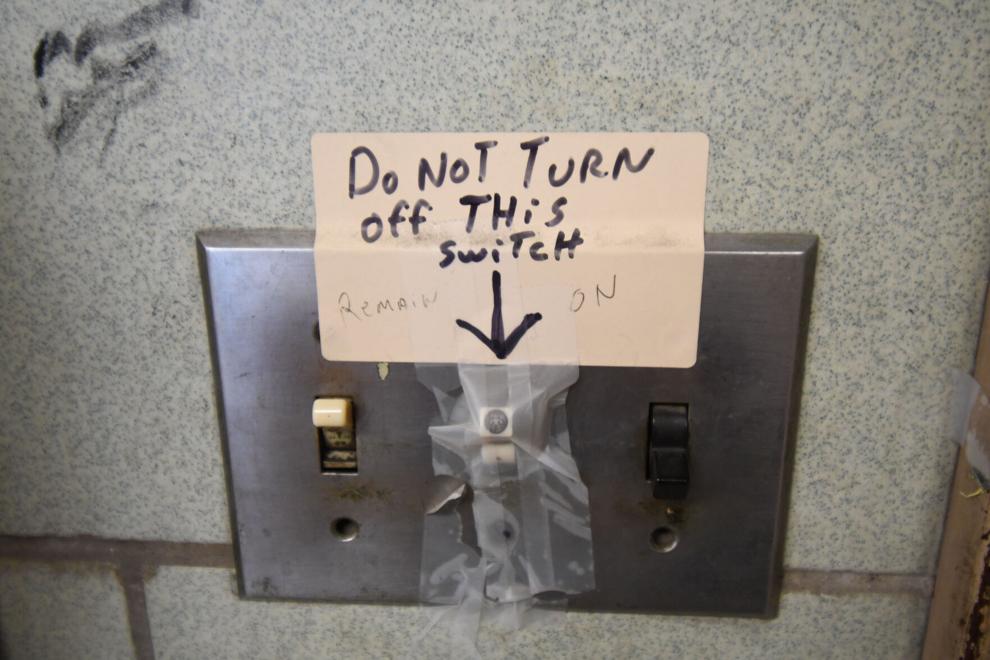 Through the years, incoming mayors typically have declared it a priority to fix problems with the building, said Josh Zustra, a detective at the Police Department who is the union's secretary.
"Once they are elected, nothing is done after that," Zustra said in a July interview. "It's just a talking piece, unfortunately."
Though there is a group looking at possible sites, it's not clear how a new building, or significant renovations to the old one, would be financed.
In 2018, $1.2 million was authorized to put toward engineering, design and siting of a public safety facility in a state bill that includes, in total, about $3.9 billion for projects around the state.
But, the money remains just a few words on old legislation.
"There's no source of funds at the state level that have been made available to us," Bernard said.
Governor has final say
The problem is that the governor gets the final say on what money is released, said state Sen. Adam Hinds, D-Pittsfield, who pushed to include the money.
"We have not been able to get progress from the administration," Hinds said. "I'm concerned, because it's another example of how infrastructure investments in Western Massachusetts simply are harder for our small cities and towns. You can now see a dynamic emerging in the commonwealth, where someone will be deemed more safe in one ZIP code than another."
Bernard insists that, as mayor, he moved things ahead.
"This is something I have been working on since before I took office," he said. "The amount of progress is not what I or anyone else would like to see, but we have made progress. We have made investments. We are doing our proper due diligence so we can move this project forward."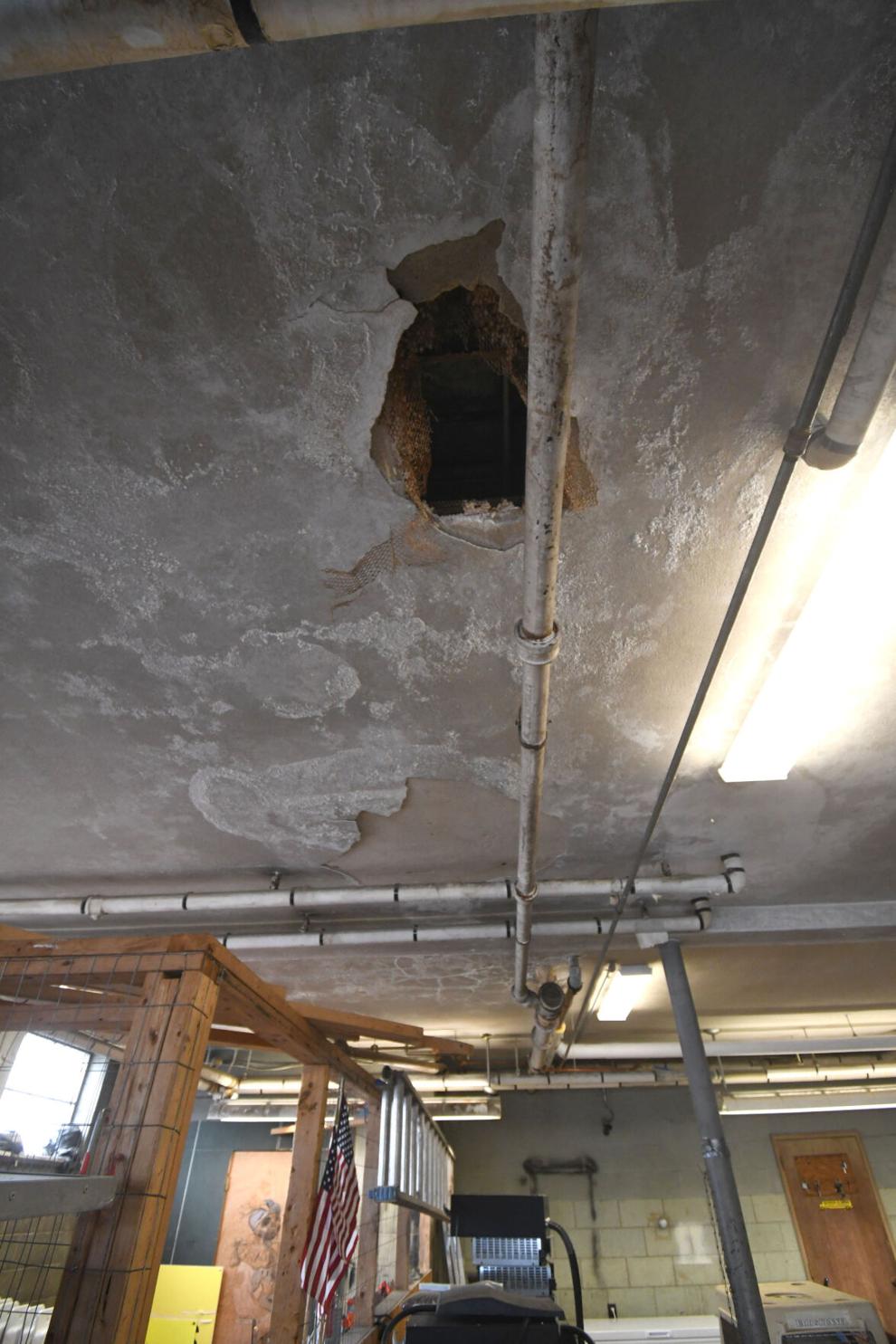 Work includes a roof repair project and securing help from the District Local Technical Assistance Program to analyze possible sites, Bernard said. "I have not, since day one, been complacent about this."
Before Bernard took office, he and then-Mayor Richard Alcombright and his staff collaborated on a report about the building, advocating for money in the 2018 bond bill, according to Bernard.
After designing the building, it would cost an estimated $10 million to construct it, Bernard, Alcombright and city staff wrote in the 2017 report.
Standing outside her election celebration party, Mayor-elect Jennifer Macksey said that fixing the building was a top priority. When asked at a debate in late October about funding the building, Macksey said: "I think at this point right now what we need to do is get the $1.2 million released by the governor to do our feasibility study and an engineering study."
The city needs to find temporary space for the Police Department, she added, calling the conditions in the building "deplorable."
But, she said she does not want to create a tax burden. "We need to be creative with state and federal funding, as well as maybe we need to ask for some private investment."
She added: "My goal is not to have a Proposition 2½ override any time. But, at the same time, we have to be realistic that we need to do something with this building. And I think the first look isn't to automatically default to increasing taxes."
Study group
In late summer, Bernard formed a group to narrow a list of about 10 possible sites for a new public safety building, with help from the Berkshire Regional Planning Commission. Police Chief Jason Wood is part of the group.
"We've gotten more accomplished since the group started than we had before," he said. "Forward progress is good progress."
Fire Chief Brent Lefebvre is also involved. "I do feel there has been progress made with this group," he said in a statement, "but, ultimately, this all comes down to money.
The union also represented the working group, said Dave Sherman, a North Adams Police Department detective and president of the union that represents officers. "I think the working group, in general, is a great idea," he said in late September. "It's just that the reservations from the police union side are that it's about 15 years overdue."