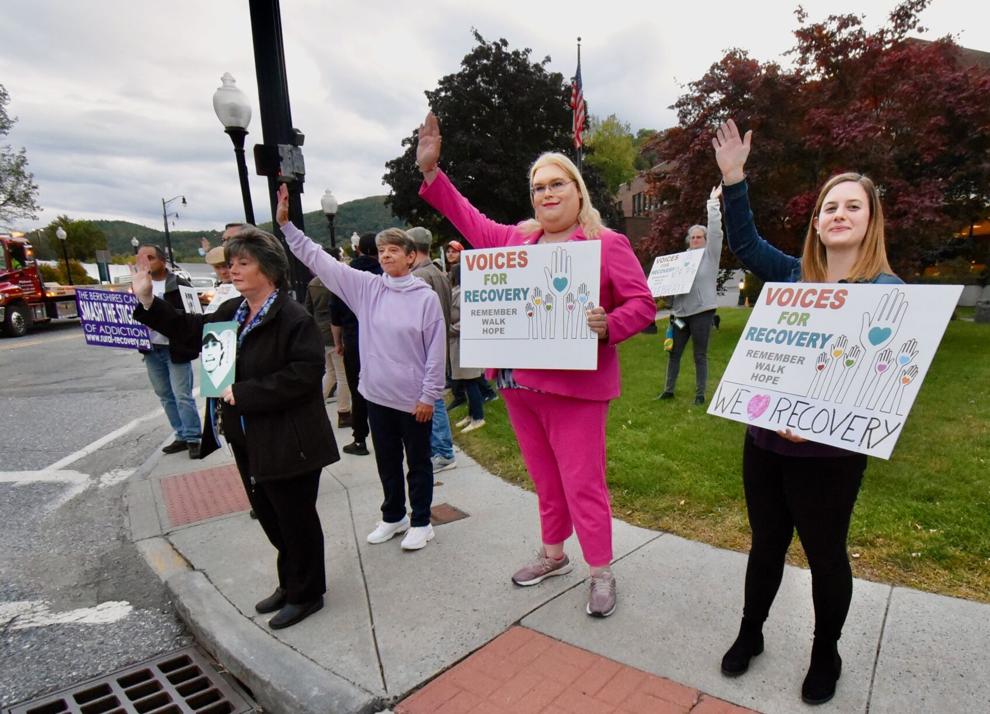 NORTH ADAMS — About a year and a half ago, Ed Arnold was running a sober living house in Springfield when he relapsed in his own recovery.
He got support in the Berkshires through Alternative Living Centers and its day program, where he now works as a recovery coach. "Recovery means, to me, a second shot at life," he said. "I could have been dead. Now I'm getting a chance to show just how appreciative I am."
Not everyone he knows has been as lucky. Recently, he attended his best friend's funeral. "I'm here to be the voice of the friends I lost," Arnold said. He stood on the lawn of City Hall Tuesday evening, at an event marking recovery month, an initiative that aims to increase awareness about mental health and addiction recovery.
This is what Arnold wants more people to know: "When you're an addict in recovery, you're a value. We're not throwaways. We're trying to get more support and services and a little more understanding of what recovery and addiction is."
Addiction is often talked about through statistics, Pastor Dave Anderson, of the First Baptist Church of North Adams, said Tuesday, with the crowd circled around him.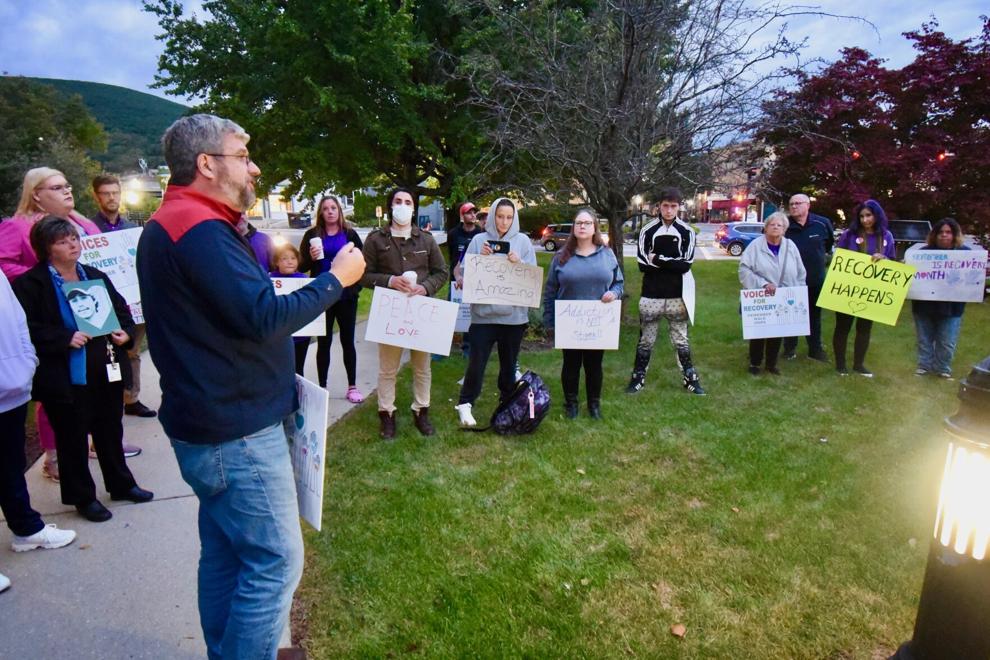 "We know all too well addiction is far more than statistics and numbers. It's names. It's stories. It's empty seats at our dinner tables."
Anderson asked people to say aloud the names of those they have lost to substance use disorder. At least half a dozen names rang out.
Alonzo Martino has no shortage of names. Since he moved to the area in 2013, he knows of 22 people who have died from overdoses. Martino, who works with Arnold at ALC, wants people to realize that addiction is a widespread and potentially fatal issue.
"It really doesn't hit home until it's someone they know or someone they loved," Martino said
A few years ago, Joanna Gallivan was struggling in the depths of depression. "I was in a very dark place," she said. She lost her family home.
"I lost it all and didn't know who to turn to," she said. After she was hospitalized, the Beacon Recovery Community Center in North Adams was a vital resource for her. "I realized, 'Hey, I'm not alone,'" she said. Recovery is about mental health issues, too, she said.
"None of us woke up one day and said, 'I think I will be depressed for the rest of my life,' or 'I think I want to be an alcoholic or addict when I grow up,'" she wrote in a post on social media shared with The Eagle. "Whatever you are struggling with, you are not alone."
Later on Tuesday evening, people who attended the standout filled seats in City Council chambers, as Mayor Jennifer Macksey declared it to be National Recovery Month. Event organizers Wendy Penner and former Mayor Dick Alcombright stood nearby.
"Our signs, you've seen them all outside, they say voices of recovery," Alcombright said. "But I'd like you see the faces of recovery," he said.
Alcombright then invited anyone in recovery, or seeking recovery, or with family members in recovery, to stand.
More than half a dozen people rose. "These are some of the bravest folks I know," he said, choking up.