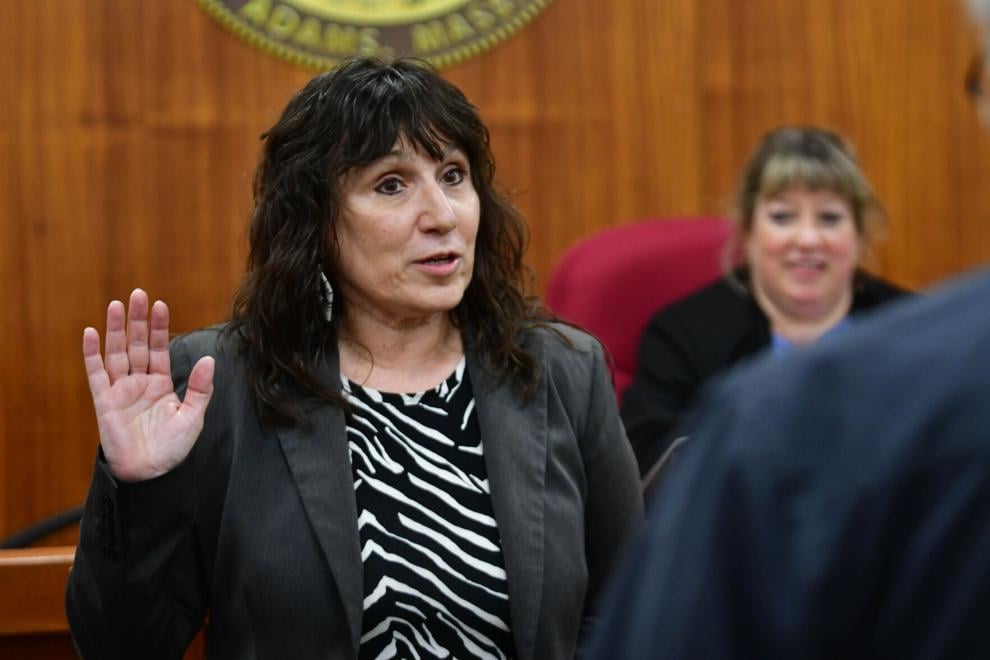 NORTH ADAMS — For the fourth time in the last two years, the city has a new clerk.
Tina Marie Leonesio, previously the assistant city clerk, was made city clerk by a unanimous City Council vote and immediately sworn in to the position.
"I am very positive about my abilities to fulfill the role of City Clerk successfully and remain in this role to maintain the consistency the office so very much needs," Leonesio wrote in her application. "We have seen far too many Clerks come and go from this position in the last two years; I would like to change that."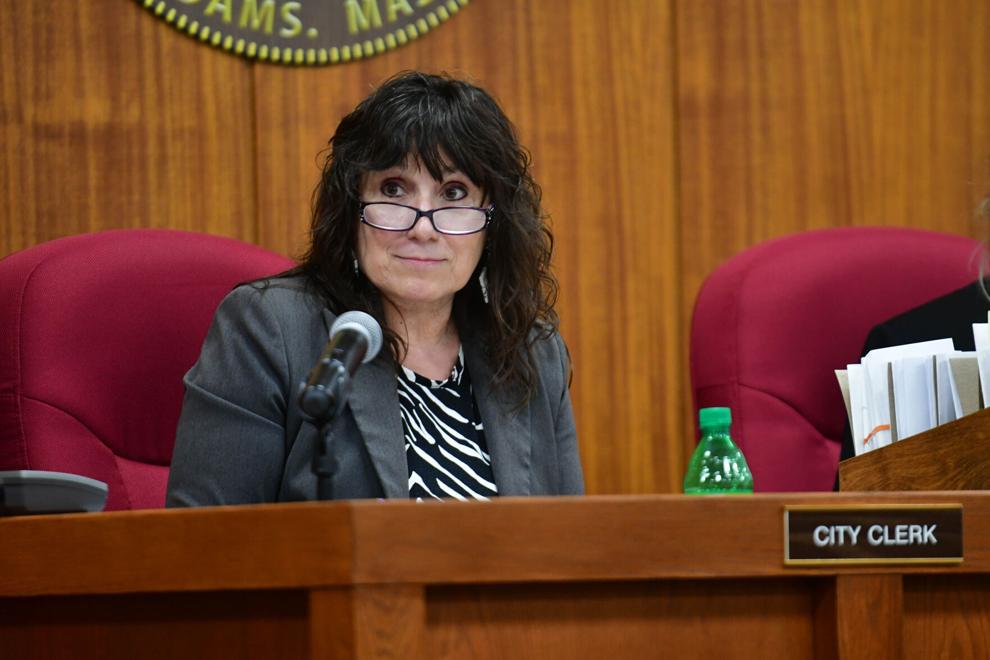 Leonesio became the acting city clerk earlier in the spring after her predecessor, Joshua Vallieres, resigned, citing burnout.
The office is in charge of local elections, the city census, and marriage and birth certificates. The clerk also does work for the City Council, like preparing agendas and taking meeting minutes.
The City Council, not the mayor, is in charge of hiring the clerk. Council President Lisa Blackmer formed a search committee to fill the position. In reviewing 19 applications for the job, Blackmer said that Leonesio stood out with experience in management, administration, customer service and public service work.
Before she started as assistant clerk last year, Leonesio held administrative roles with the Pittsfield Housing Authority and Massachusetts College of Liberal Arts, according to her resume submitted to the city. The MCLA graduate has also worked several project management jobs.
The city clerk's current annual salary is $55,872.
Councilors congratulated Leonesio on the promotion. "Tina, thank you for putting yourself forward," Councilor Ashley Shade said. "I believe you're going to do a fantastic job for the city."
Councilor Peter Oleskiewicz also thanked her for taking on the challenge.