NORTH ADAMS — Voters have picked Michael Obasohan, Jennifer Barbeau, Ashley Shade and former Councilor Marie Harpin to serve on the City Council, while reelecting all five incumbents who ran for another term.
Council President Lisa Blackmer, and councilors Pete Oleskiewicz, Keith Bona, Bryan Sapienza and Wayne Wilkinson each won new two-year terms. In North Adams, unlike in Pittsfield and some other cities, each councilor represents the entire city, rather than a specific ward or area.
Harpin and Obasohan, as the two top nonincumbent vote-getters, will fill the council's two vacant seats, including one that Harpin vacated when she resigned from the council in August, after serving since 2017. Harpin, who resigned shortly after former council President Jason LaForest also resigned abruptly, has said she left "for two reasons: the Council's toxic culture, and secondly, it was in my best interest to start fresh with a new City Council in January."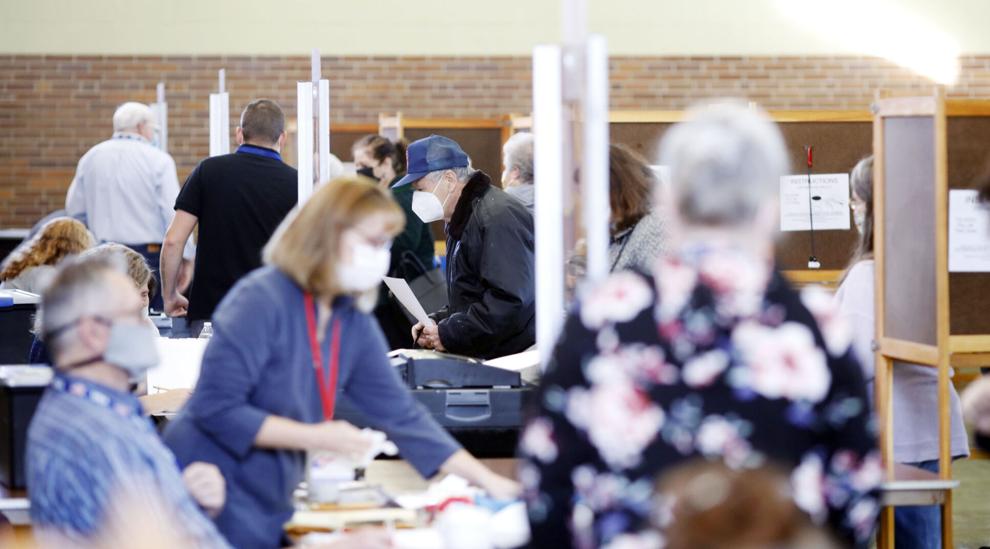 Councilors-elect Obasohan, Barbeau and Shade said in an Eagle questionnaire for council candidates that their top priorities, respectively, were improving government transparency and access, encouraging community involvement, and addressing economic development and infrastructure. Obasohan and Shade sit on the city's Inclusion, Diversity, Equity and Access Working Group.
Obasohan, associate director for college readiness and success at the Massachusetts College of Liberal Arts, said his voice would "represent our community's youth, young adults, people of color, and others who may feel that they don't have a seat at the table." He serves on the ROOTS Teen Center board and the city's Mass MoCA Commission.
Barbeau, who filed an Open Meeting Law complaint against the council in June, ran in part because "sharing public information and restoring a level of professionalism must be restored by the City Council." She said she has operated successful businesses during the past 35 years and called herself a "solution seeker."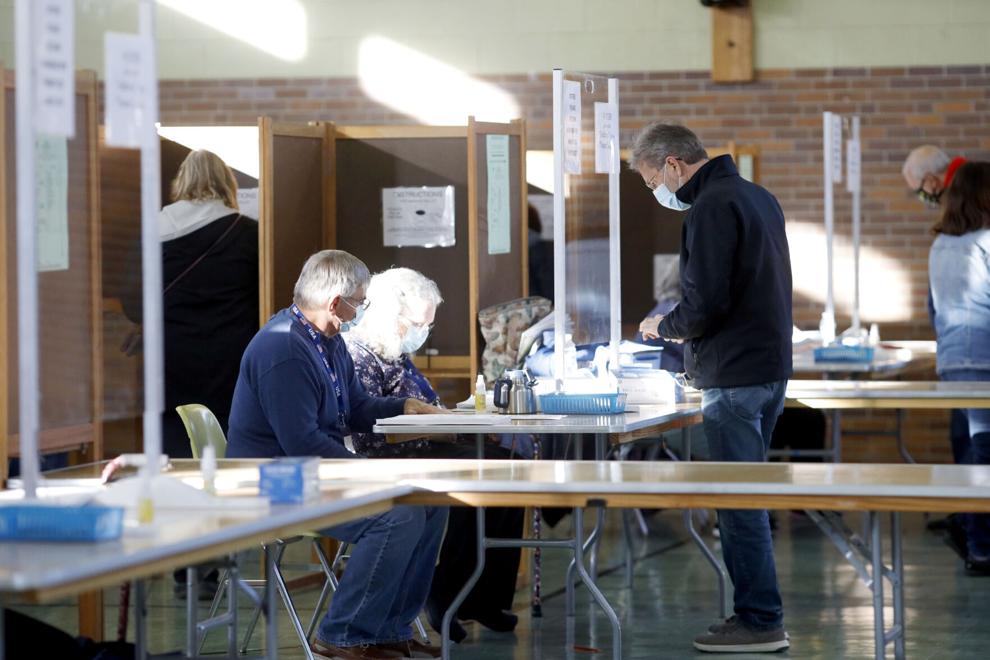 Shade, who ran unsuccessfully for the council in 2017, said she ran "to serve my community, help represent marginalized and underserved people and work with others to solve our critical development needs."
Shade, a member of the North Adams Human Services Commission and the Berkshire Stonewall Community Coalitions board of directors, chairs the Libertarian Party of Massachusetts, and her website says she is the first transgender person in Massachusetts to be elected to lead a state political party.
City Councilor Benjamin Lamb and Jessica Sweeney did not run for reelection.
Jeff Vecellio, 31, said he found it important to reelect Bona, who he said "has brought stability to the council," and Wilkinson. He said he chose not to vote for Harpin because he felt Harpin "quit."
Norbert Miller, 67, meanwhile, prioritized newcomers, voting for "anybody who wasn't already on."
Sarah DeFusco, 25, who co-owns a North Adams-based clothing brand, said she found Shade to be "really, really insightful" on issues impacting small businesses.
Molly Rideout, 33, an artist who works at Mass MoCA, said that without Lamb and Sweeney running for reelection, she found herself "needing to do a bit more research" to see which candidates aligned with her priorities.
"Members I really appreciated and who were very supportive of the arts did not run again," Rideout said.
Sweeney herself said she strongly supported Obasohan and Heidi Shartrand-Newell, who placed 11th, due to their "eagerness to talk about equity and social justice and accessibility."
"It's been a tough term," Sweeney said, "and the council needs a fresh start."
Editor's note: This story has been updated to correct the year in which Marie Harpin became a city councilor.