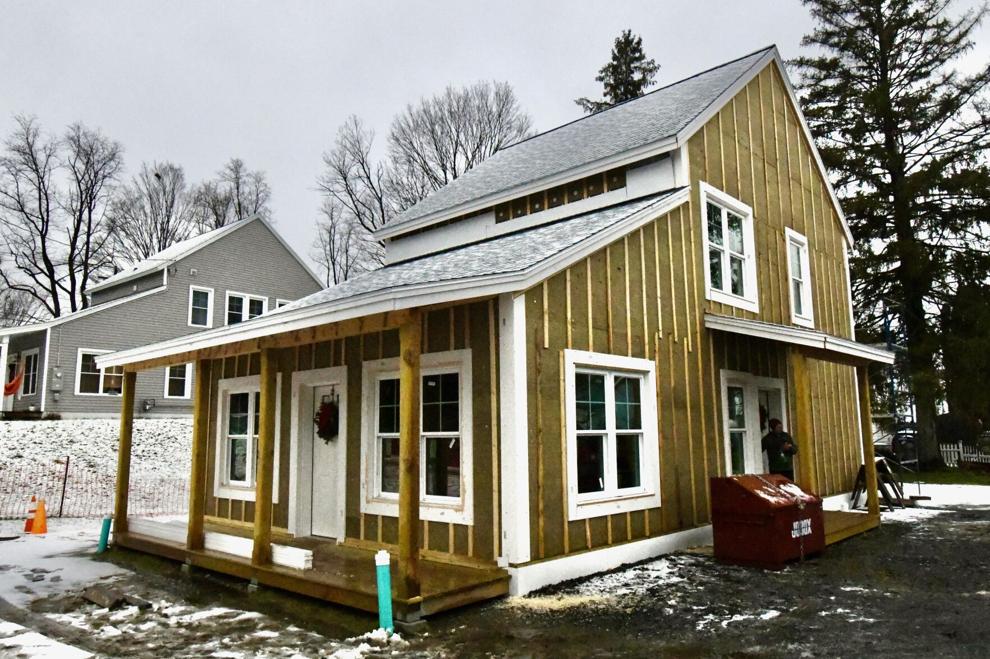 WILLIAMSTOWN — A new house is taking shape on Maple Street in Williamstown, constructed for a family of six by volunteers with the Northern Berkshire Habitat for Humanity.
According to project manager Keith Davis, the volunteer squad finished installing insulation, clearing the way for licensed plumbers and electricians to come in and do their part inside during the winter. After that, volunteers will return to begin the interior work.
"It'll be really nice to get inside," Davis said. "We're making progress on it pretty quickly.
The crew works on the project two or three days each week for a few hours. Davis said that of two dozen active volunteers, between eight and a dozen show up on work days, depending on who is available.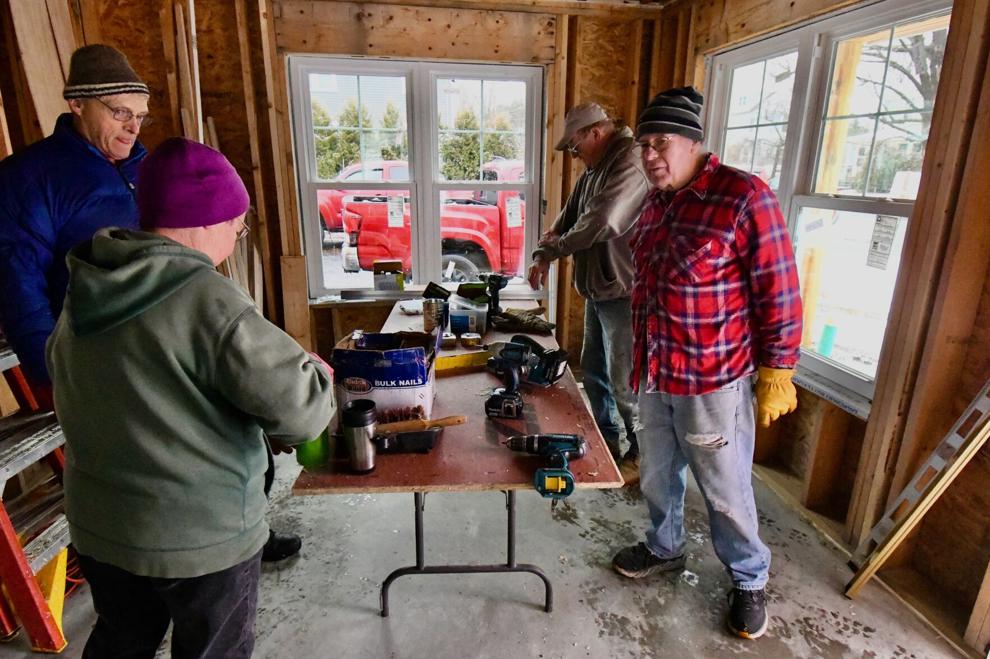 Inside, the house is framed with wooden studs, with plumbing and wiring coming soon.
Habitat finished a a single-family home at the corner of Cole Avenue and Maple Street in October 2021. With part of the foundation poured for the new house in late 2021, it began taking shape last spring and summer.
Designed by architect Dana Bixby, the house will have four bedrooms, while the previous structure had three. Habitat was able to relocate mechanical systems into one of the bathrooms to allow for another bedroom upstairs.
The family selected by Habitat to purchase the house includes a mother and father and four children, two of which are twins. As part of the deal, family members invest "sweat equity" by helping with construction work or other community service.
Davis said the schedule calls for the house to be transferred to the new owner in the fall. "We're hoping to have it done before Thanksgiving," Davis said.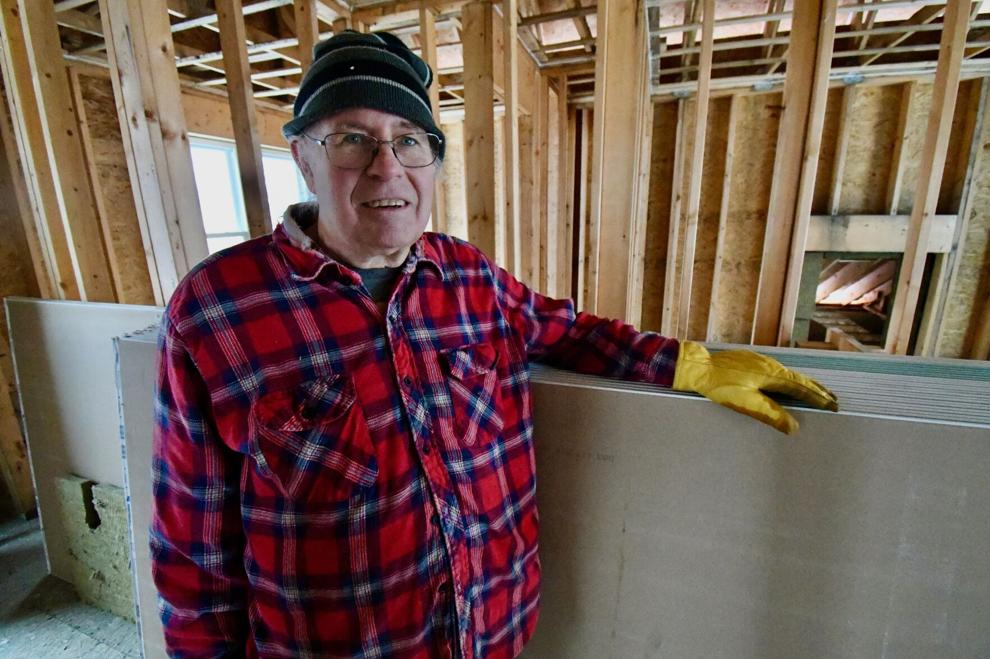 Construction of the house, including construction materials, will cost between $150,000 and $170,000, he said. The purchase price will be discounted, with the final amount adjusted to be affordable, given the family's household income.
Davis said supply chain issues has doubled or tripled the cost of some materials. The home will be well-insulated and air-sealed, necessitating an air-exchange system as part of the heating, ventilation and air conditioning system.
After the project is complete, Davis said Habitat will tackle a home-building project on Summer Street.
Northern Berkshire Habitat for Humanity funds its work through sponsorships, grants and donations from local towns and businesses. Nationally, Habitat for Humanity was founded in 1976, and since then has partnered with more than 35 million people to access new or improved housing.