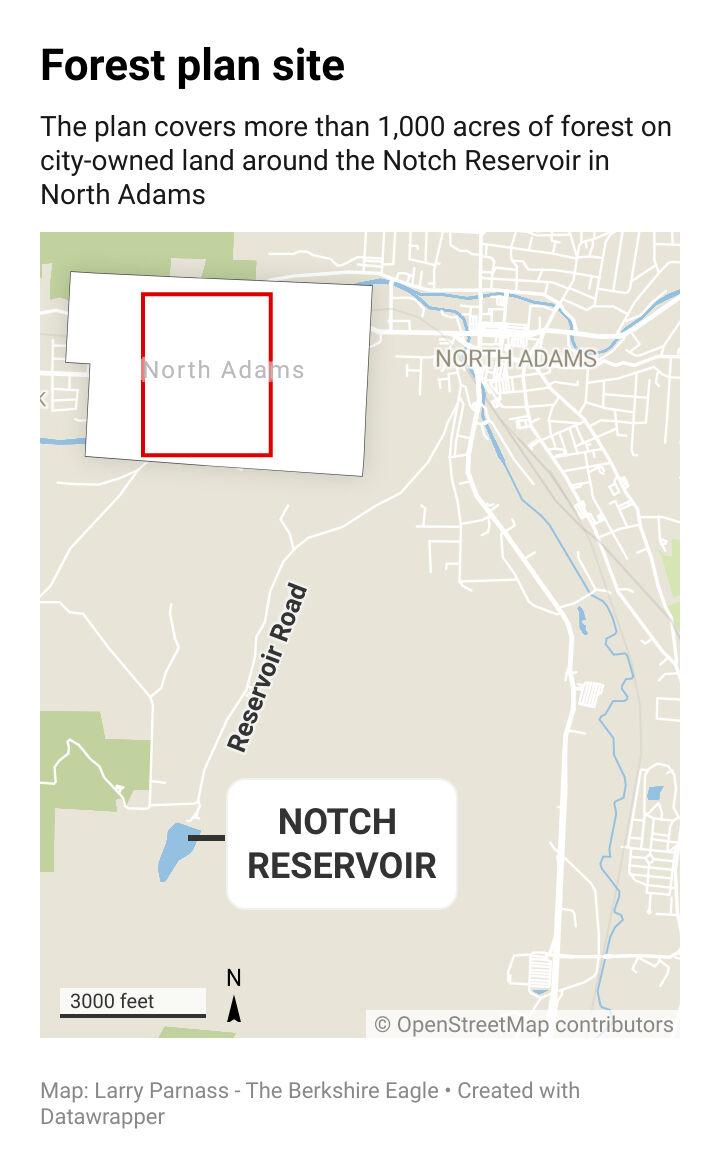 NORTH ADAMS — An increase in pests, disease and extreme rainfall. Those are some threats climate change is expected to bring to Massachusetts forests.
A plan looking at how a forest around Notch Reservoir can be more climate-resilient is open to public comment until Friday.
The Forest Stewardship Plan for Notch Reservoir outlines suggestions for a more than 1,000-acre property. "I think the most important part is identifying those trees that may be impacted greater by climate change and how we can mange the property to establish a forest that is resilient," said Gary Gouldrup, a forester with New England Forestry Consultants who wrote the plan.
"It's really based on a lot of people putting their heads together within the forest community that realize these changes are happening and there are steps we can take to make our forests more resilient," he said.
The first priority: Protecting the city's water quality, the report says. "I will add that the tree removal is also a revenue source for the City although this was not why I pursued this," North Adams Commissioner of Public Services Timothy Lescarbeau said in an email to The Eagle.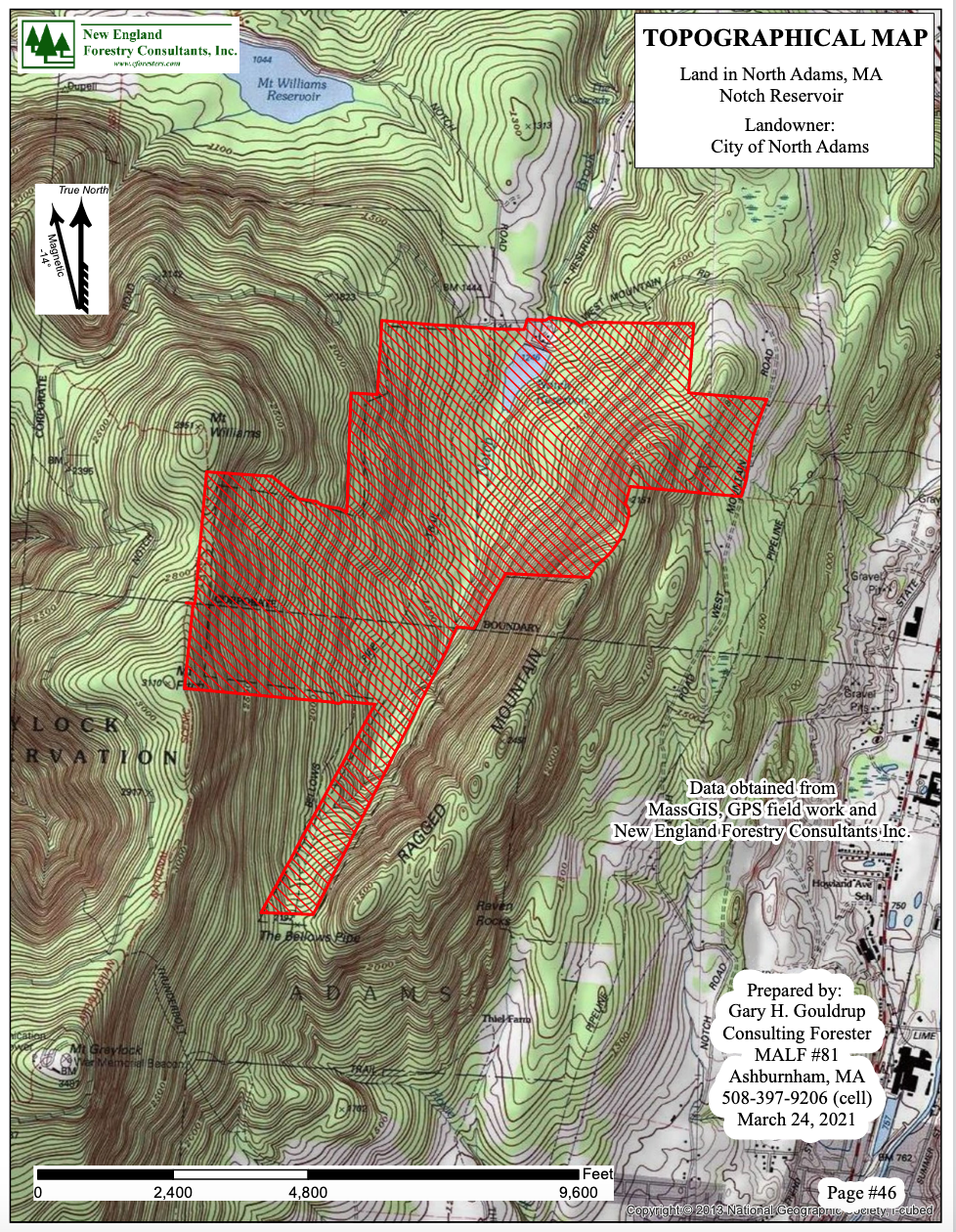 The plan suggests cutting and reforesting areas with tree species that will be more climate-resilient. White ash trees are susceptible to disease, while sugar maple and red oak are expected to be more resistant to climate change, the report says.
"If you're not managing your forest, you get a forest that is subject to insects and disease of one particular species," Gouldrup said. "You have a very big problem on your hands if you're not creating diversity."
The city has not determined what other recommendations it will pursue, Lescarbeau said.
"I make suggestions and recommendations based on science," Gouldrup said. "They (city officials) have the final say on when and where and how the management is conducted on the property."
Lescarbeau does plan to remove red pine trees that are declining, dying and not expected to fare well amid climate change, according to the report. "Harvesting this stand is a priority for forest and watershed health concerns both short and long term," the report says. Those trees would then be replaced.
A full copy of the plan can be found on the city website and comments can be submitted to Lescarbeau via email at tlescarbeau@northadams-ma.gov.