NORTH ADAMS — The city soon will be one step closer to choosing a new mayor in a historic election.
Four candidates — Lynette Bond, Rachel Branch, Aprilyn Carsno and Jennifer Macksey — will be whittled to two after Tuesday's preliminary election. The general election is Nov. 2.
Mayor Tom Bernard is not seeking reelection, and with four women on the preliminary ballot, the city is on the cusp of making history with its first female mayor.
The polls will be open from 9 a.m. to 8 p.m. Tuesday at St. Elizabeth's Parish Center on St. Anthony Drive.
Candidates pointed to housing, economic development, climate change and infrastructure improvements as some of the key issues in the city.
Here are the candidates, in alphabetical order:
Lynette Bond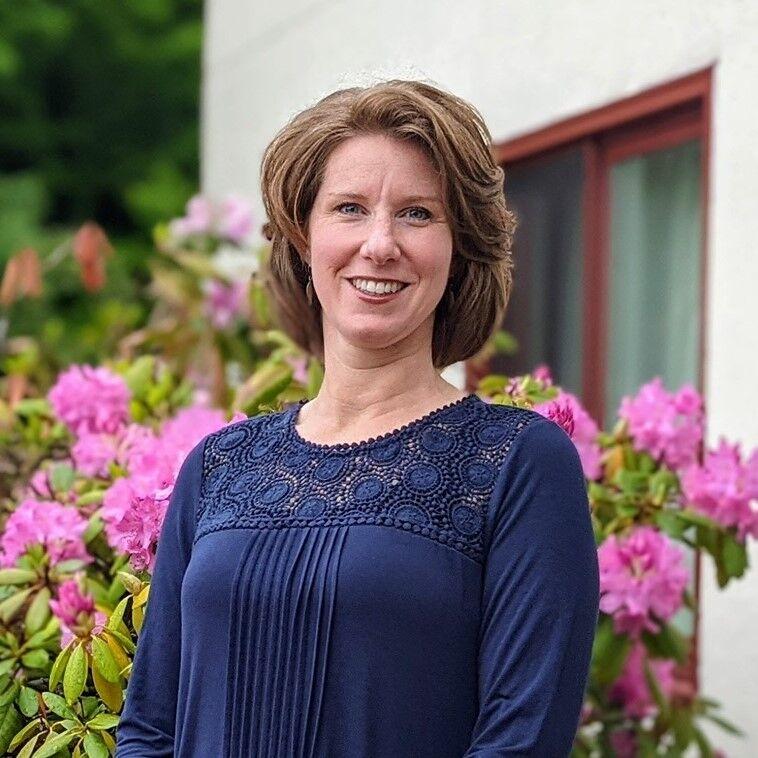 Bond is member of the city's Planning Board and has been a city resident since 2010.
"I was not born here, but I have chosen to live here," said Bond, who grew up in a small town in Iowa. "I was the first in my family to go to college — I'm quite proud of that."
Bond works as director of development for grants and research at the Massachusetts College of Liberal Arts. Previously, she worked for the town of Adams, in the community development office.
Bond is focused on improving city infrastructure, and she wants to look at the aging police and fire department building that is not Americans with Disabilities Act-compliant.
"I am committed in my first year to funding the site selection and design for a public safety facility," she said, adding that she would pursue state and federal money for that project, and for updates to sidewalks and the water and sewer system.
"This is where I feel I have a strength," she said, pointing to her experience in project management and finance in her position at MCLA.
She also is concerned about declining enrollment in the city's schools, and said efforts need to be made to better market them "and let our families know about the incredible offerings in our public schools so we can increase our enrollment. We know good things are happening in our schools."
She added: "Every time a student leaves our district, we are paying for the funding that will go to another district. It's very important we keep North Adams students in North Adams schools."
Increased development can increase the city's revenue, she said.
"We have to grow our tax base. I'm committed to encouraging development, bringing in new businesses and jobs to our city. We have tools at our disposal to do that," she said, pointing to the "Smart Growth" zoning change that the City Council recently passed, which allows more-dense development in certain areas.
"This is what I view as the job of the mayor — to attract new business," Bond said, adding that she wants to support already-existing businesses, too.
A proposed bike path — it's a project that Bond supports — could help.
"We know the bike path is an enjoyable form of recreation," she said. "And then there are the economic benefits a bike path can bring forward for a community."
Rachel Branch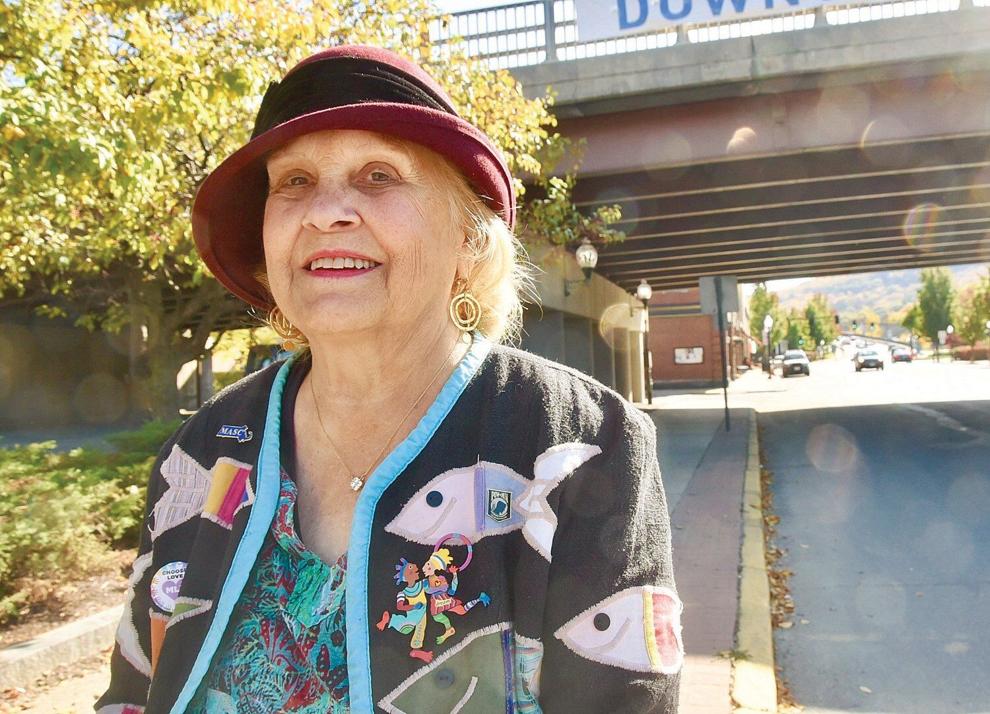 Branch, a city native, is running for the mayor's office for a third time.
Her most important issues?
"I always say my top priorities are everything," she said. "To winnow down doesn't solve problems. I'm a problem solver."
Branch is the creator and producer of "Solutions Rising," a TV show through Northern Berkshire Community Television. Two years ago, she was Bernard's sole challenger in the mayoral election.
Branch has worked as an executive assistant, legal secretary, volunteer coordinator for nonprofits, foster care parent and law school administrator. She has been a member of the Northern Berkshire Vocational Regional School Committee and the North Adams Fair Housing Committee.
Branch calls herself a "seasoned citizen" rather than a senior citizen.
"I think one of the things that tends to happen in the United States, we box people in labels, and 'senior' is a box," she said. "I am a seasoned citizen."
Addressing climate change is a major area of focus for Branch. The city's solution, she said, "part of it is education. Part of it is energy efficiency. Part of it is how we are using our energy. Part of it is setting an example in City Hall. I mean, how many lights do you need on if you're sitting near a window?" she said. "It isn't going to change the world, but it sets an example."
Several years ago, Branch submitted a resolution to the City Council opposing the Tennessee Gas pipeline, which the council adopted.
Branch also is advocating for more transparency in City Hall. "Every resident of North Adams should know exactly where every single dollar is going in this city. And should be able to access it. It shouldn't be just available online."
With the North County Cares Coalition, Branch supports bringing back a full-service hospital to the city.
"I am really, really angry and enraged about what happened to our hospital," she said, referencing the closure of North Adams Regional Hospital in 2014.
She called the state of the public safety building "disgraceful" and "unacceptable."
"This is another kick the can down the road. I really think it would be good to have police participation to find out what they would like," she said.
Branch wants to see the police demilitarized and supports "community policing," she said. "I think the police need to get out of their cars and onto the street."
Branch was the only candidate to not attend a debate hosted by iBerkshires on Thursday.
"I do not debate," Branch said. "I am not running against anybody. I am running for the office."
Aprilyn Carsno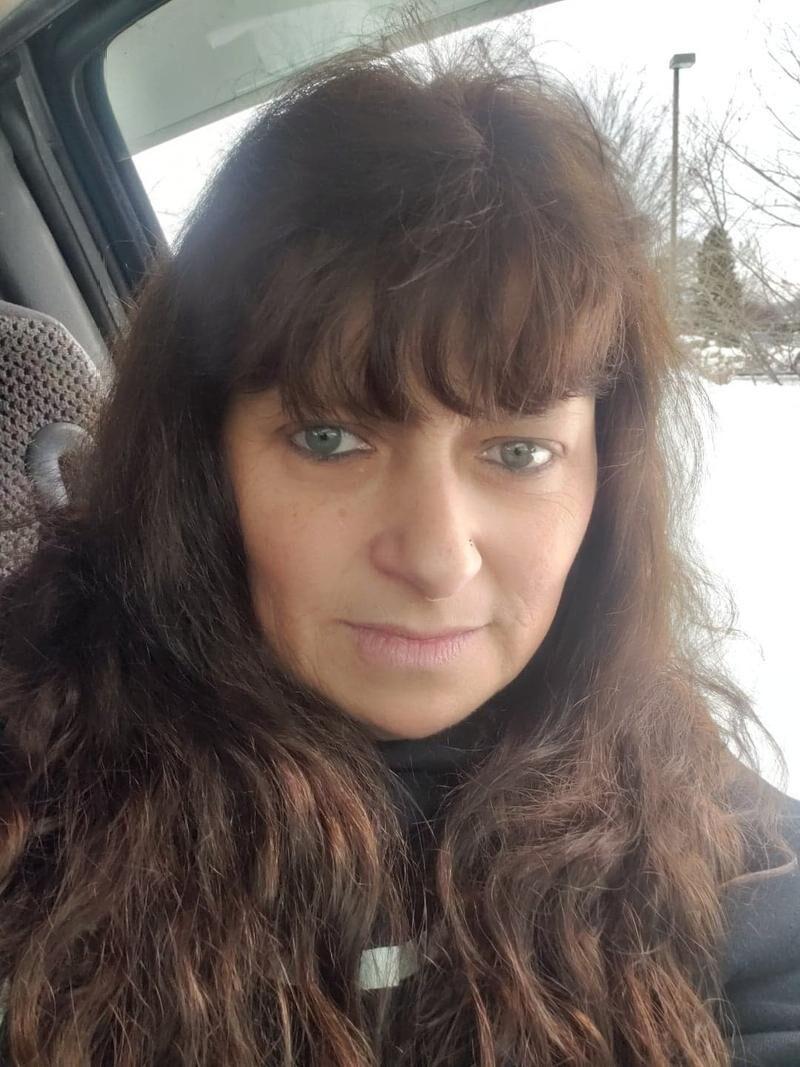 Carsno, a political newcomer, has lived in the city for more than 20 years. She pointed to infrastructure, like addressing the aging public safety building, as a priority.
Federal money could go toward a public safety building, she said. The city is set to get millions from the American Rescue Plan Act, she said. "I think it should be budgeted accordingly."
Carsno also wants to bring more businesses to the city. How?
"Reach out to the different businesses to get them to the area," she said.
"I want to go over the budget," she said, adding that she has not seen the budget for the current fiscal year, which started in July. "So, I literally would go over each thing within it and see what's inflated, what isn't and go from there."
Another idea she is looking into: a "sports dome," a movable, inflatable space for youth athletics.
"It would be great to have year-round sports for these kids," Carsno said. "Everybody is talking about how there's nothing here for kids. Sports helps keep them out of trouble."
Working on low-income housing is another priority for Carsno.
"The landlords are charging so much, and I'm thinking it has to do with the cost of property taxes and everything else," she said. "Maybe if we can ease up on the property tax, the landlords can lower the rent a little bit so it can be more affordable for the people in the city."
Also, she would like to bring back the "own-your-own-home" program, an initiative run by former Mayor John Barrett III that Carsno said she bought a home through more than 20 years ago.
"It was a great opportunity — it got my foot in the door," Carsno said.
Earlier in her campaign, she told radio station WAMC that she does not "see race." She said she still feels that way. "When I say I don't see race, that means I don't discriminate. It's exactly what it means. I have different races within my own family, and I do support Black Lives Matter."
After working as a certified nursing assistant, Carsno said she now works at Stop & Shop.
In the mayoral race, she said people have expressed concern about her budgeting skills. "I was the manager of different stores. I used to have to go fix stores. I have no problem working a budget."
As an example, Carsno said she managed a Cumberland Farms in her 20s.
To those worried, she said, "You don't need a bachelor's or master's [degree]. ... I have common sense. They have to meet me."
She feels that people have been judging her because she doesn't have a bachelor's degree.
"Don't judge a person by their education," she said. "My life skills alone are more than an education could have ever given me."
Jennifer Macksey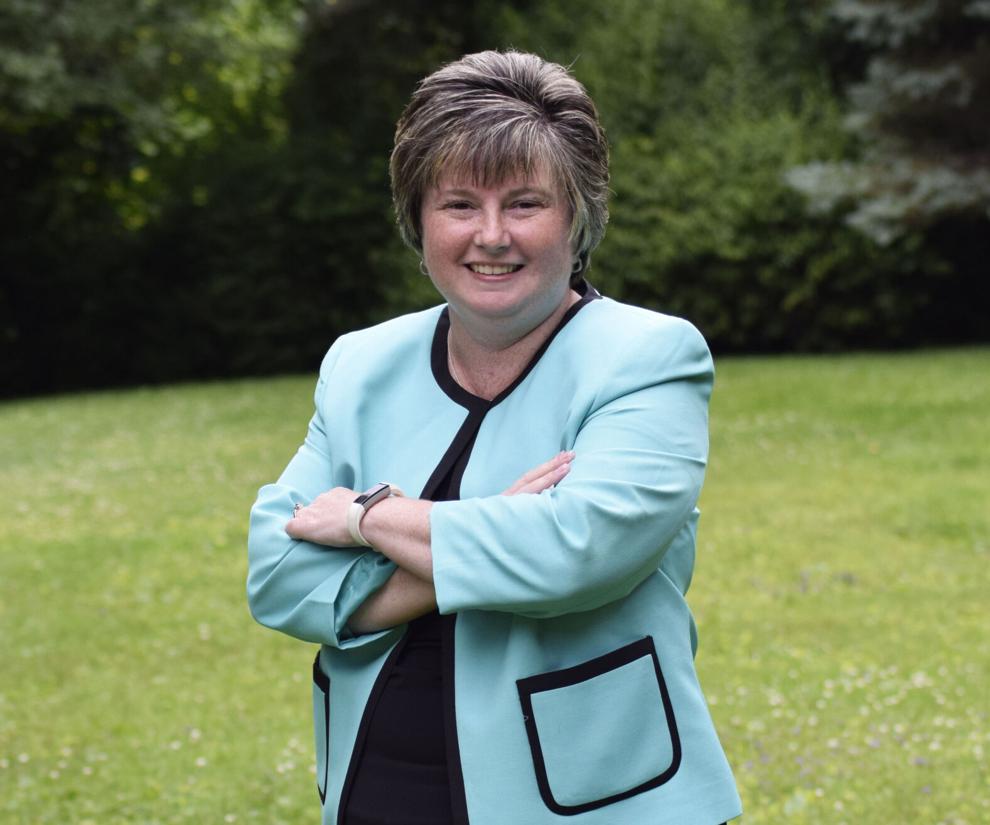 Macksey grew up in the city, and is assistant superintendent of operations and finance at the North Berkshire School Union. Earlier in her career, she worked for North Adams as treasurer and tax collector for eight years, and director of finance and chief procurement officer for five years.
That work in City Hall was under Barrett.
"I know in this campaign, people call me the Barrett candidate, which I'm not," Macksey said. "I'm me."
While sitting in her campaign headquarters on Main Street, she said, "All these storefronts used to be full."
She pointed to the Mohawk Theater and said she would try to partner with MCLA, the Massachusetts Museum of Contemporary Art or a private business to redevelop it.
Municipal broadband, she said, "I think that's something we need to look into. Then that also will be attractive to businesses."
She pointed to safe neighborhoods as a priority, and said she wants to work with landlords to improve apartments and address blight across the city.
Like the other candidates, Macksey said issues at the deteriorating public safety building need to be addressed.
"I'm very, very focused on day one on establishing a building committee. Deciding, do we use that building? Do we go to a different location? How do we do that? And then, pushing for state and federal money and making it a feasible project so we don't burden the taxpayers."'
Macksey also wants to take a strict stance on crime.
"I want to work with the Police Department. I want to work with the DA [district attorney]. We are going to be visible. We're going to hold the line and have a no-tolerance policy," she said.
"I want our kids and our elderly and everyone to be able to walk North Adams and not be in fear. I want to be able to walk my dog and not worry about him picking up hypodermic needles. ... We're going to take a tough line on crime and, specifically, drugs."
She added: "We need to make sure while we are doing enforcement we are providing resources to help people." That could look like working with The Brien Center to promote its work, she said.
When asked if she would do anything to change how the Police Department does its work in light of nationwide conversations about police reform, she said, "That's an area that, definitely, we need to make sure we're doing everything right. I believe our department is. I believe this Police Department is working really hard."
"I would love at some point to sit down with the police chief and evaluate where we are and what are the goals of the department."
This article has been modified to clarify that Rachel Branch is producer and creator of "Solutions Rising."