CHESHIRE — The bid said farewell to local hopes of a real estate windfall.
The bank holding the mortgage on the historic former Beechwood House stepped forward Friday to offer $172,500 for the 12 South St. property — far more than two registered local bidders were willing to pay.
A little before 1 p.m., auctioneer Christine Parcher looked at John Tremblay, then at Dave Morin, both of Cheshire, the only two people who brought $10,000 cashier's checks to participate in the foreclosure auction.
Tremblay, wearing sunglasses and a baseball cap, watched in silence. Morin shook his head and backed away.
"We'll probably see you guys in another six months," said Parcher, an auctioneer with Daniel P. McLaughlin & Co. of Boston, who rode across the state in a royal blue Audi for a one-minute auction. Paul Aufiero, representing People's Home Choice Loan, read the bank's bid for the beleaguered property, which dates to within two years of Cheshire's incorporation in 1793.
Though the property's future remains unknown, the auction provided a slow turn of the wheel. It severed the former owner's connection, because of a breach of mortgage conditions. The bank foreclosed on property held by the estate of the late Peter J. Krutiak, who died in 2019.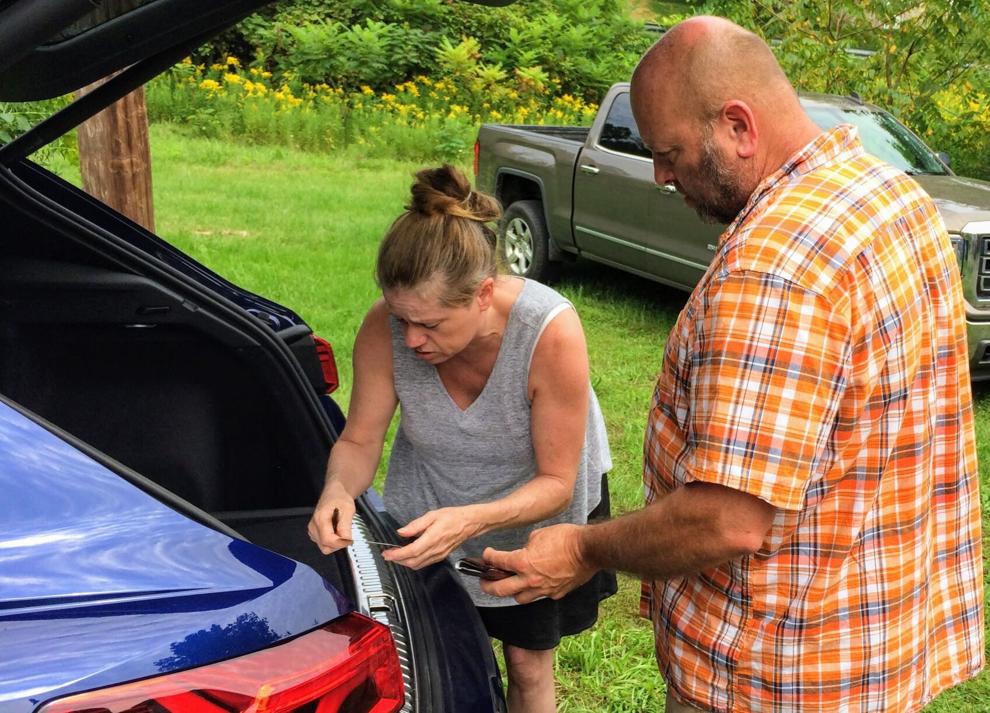 If the bank had not elected to preserve its financial stake by buying the building, Tremblay and Morin say they were prepared to consider taking on the challenge of owning a parcel with a building that both felt was too far gone.
Tremblay, who lives across Route 8 and down Church Street, in the home his grandparents once owned, is chair of the town's Finance Committee. He said he attended the auction to acquire the site if the price was right, with a community benefit in mind.
"If they're giving it away, I'll jump in," he said before the sale. "I'm here as an advocate for the town, to protect its future."
"This is a hidden gem, and it could be a big part of a future development," he said of the property's 2.1 acres, at the busy corner of South Street and West Mountain Road. "I would see this as an opportunity for the town. What could be done here? Once it's sold, a developer could come in and it could be anything."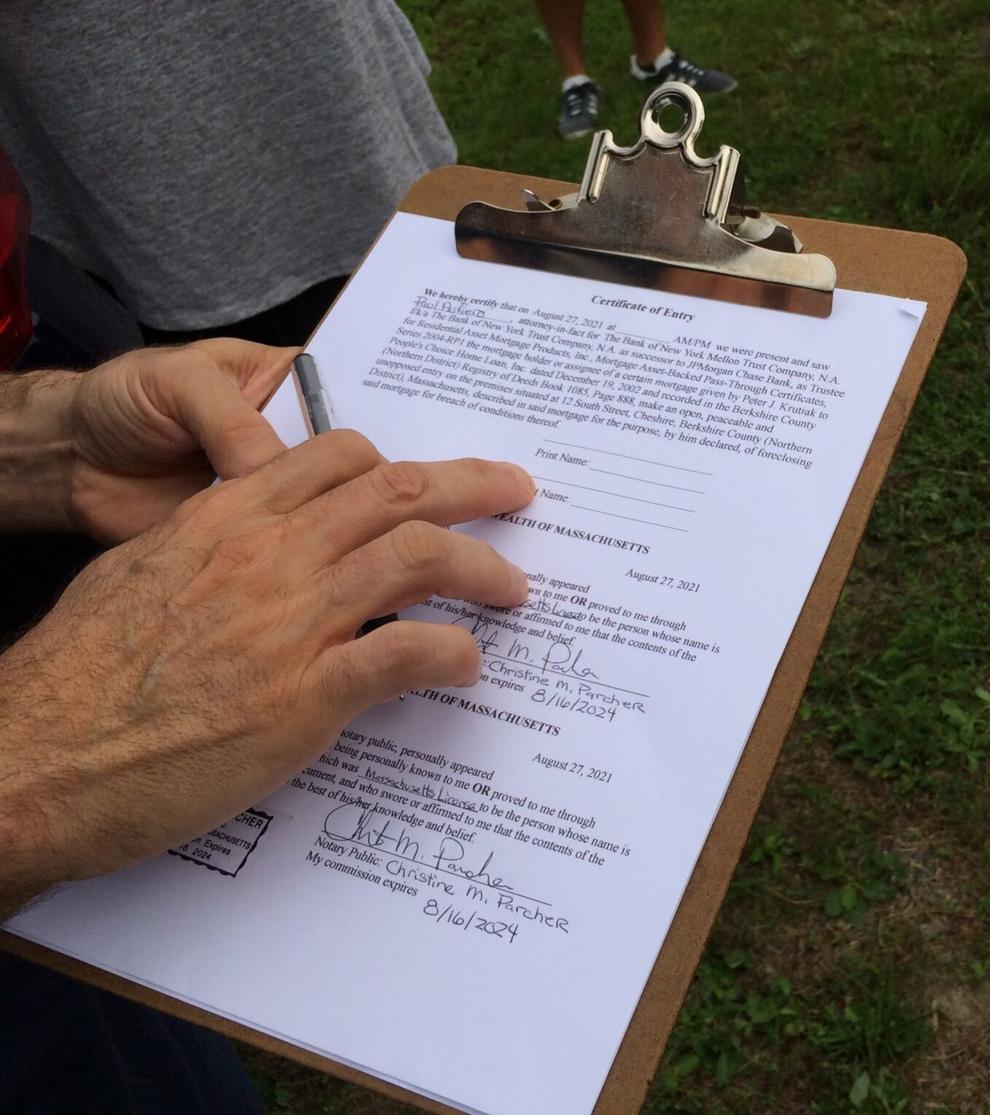 Morin, who buys, restores and sells properties, was leery of a buried fuel storage tank, as well as the building's poor condition. Krutiak at one point also owned the Cheshire Inn two doors to the south, until that historic property was taken by the town for nonpayment of taxes and eventually torn down at public expense.
Morin said the former Beechwood House, built by Moses Wolcott in 1795 and dramatically remodeled a century later, likely would face the same fate as the inn. Restoration of the property, he estimated, would top $1 million.
"It's at that point where it's beyond [saving] — but that's what typically happens. I can't imagine what this place was like in its glory," Morin said.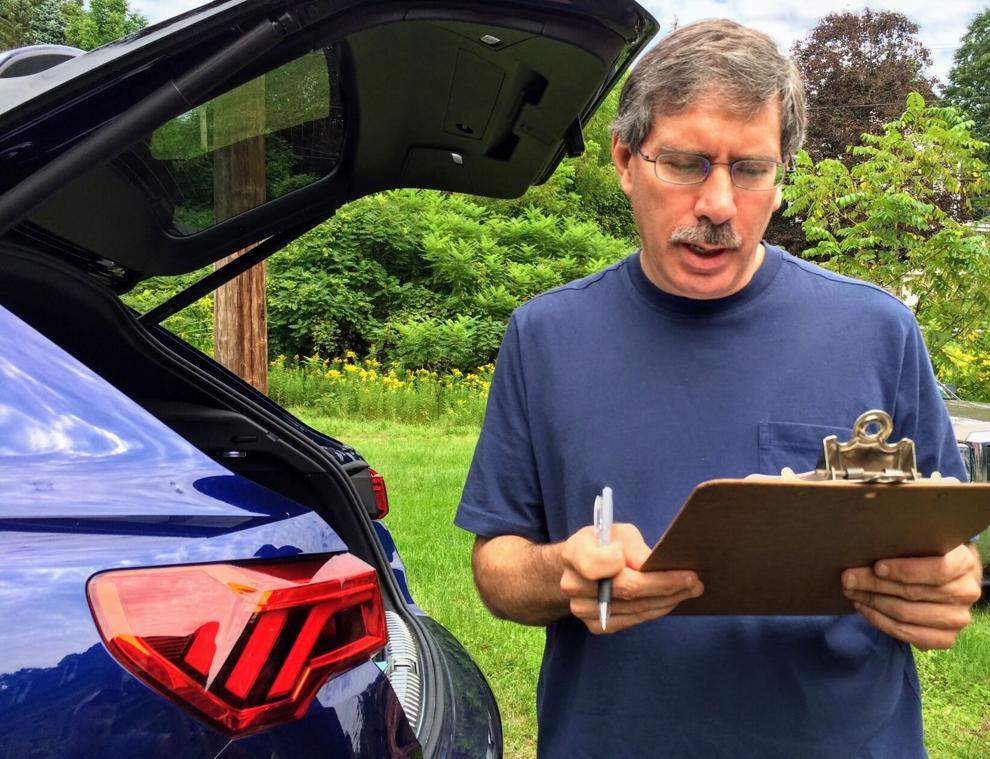 On a walkaround before the auction, Morin noticed that the foundation had collapsed in places. Outer walls were so weakened in place that he could see through to plaster.
"There's got to be asbestos in here, and lead paint," he said. "The oil tank is a huge concern. If that tank's [contents] went anywhere, that's on you."
"If you had a million dollars, would you buy work and aggravation?" Morin asked, including in that all the environmental and building code oversight a distressed building attracts. "Everybody's going to have their nose in it."
The bank's bid made such speculation moot, at least for now.
Parcher, the auctioneer, said the new owner might hire a real estate broker to handle any future transactions.
"They might be smart and give it to a Realtor at this point," she said.