WILLIAMSTOWN — As a crowd gathered around the front steps of the Post Office to hear different a cappella groups from Williams College perform, a long line of families waited patiently for free hot chocolate.
Meanwhile, hundreds of others gathered cheerfully on the sidewalks, greeting neighbors and strangers as they all waited for the big event. At the same time, dozens of dogs in holiday haberdashery were gathering with their human pals on a lawn nearby, preparing to make their way down Spring Street for the annual Reindog Parade.
After the pandemic forced last year's event to move online, there has been some pent-up desire for another influx of Reindog holiday cheer.
The crowd was at least as big as the 2019 event, and well-balanced between the college community and local residents. Lots of children accompanied their canine buddies, and lots of families without dogs were there, too.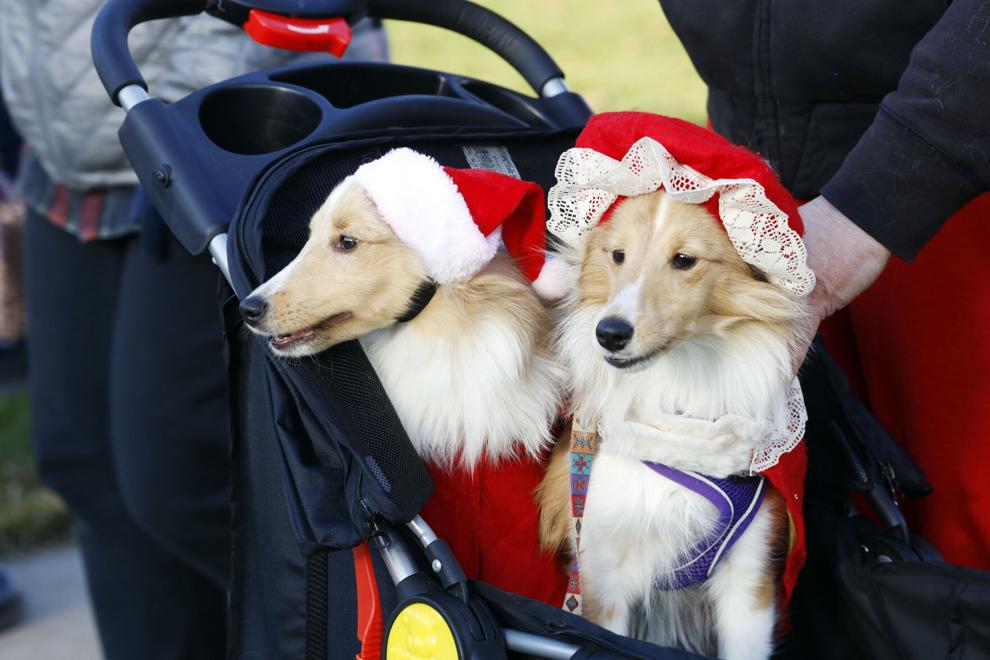 Spring Street shops were bustling as the parade-goers were not shy about checking out local goods.
"We're very busy today," said Michelle Gietz, co-owner of Where'd You Get That?, a toy store on Spring Street. "But we've been busy for weeks."
It seemed that for every dog in the parade, there were at least that many in the crowd. Most were wearing holiday costumes. Highlights included one dog dressed as a fallen-down Christmas tree, another was dressed as a menorah, one wore a tutu and another one was a superhero.
And the holiday dog sweaters were everywhere, as were Christmas scarves and reindeer antlers.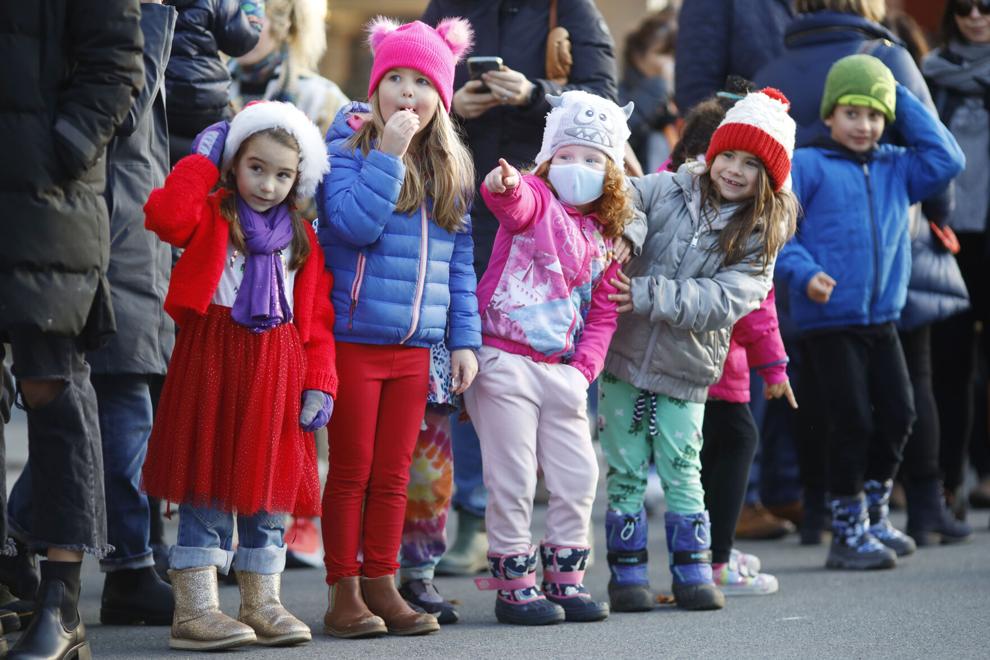 But when the parade started moving down Spring Street, the crowds coalesced to the sides of the road to watch the puppies parading through town.
"We go every year," said Matt Carter, who was there with his wife and two children. "We love to see the dogs, and we love to see the community come together."
Paul and Ann Anderson of Berlin, Mass., were in town visiting their daughter, Kate, who lives on Spring Street.
"We came here to see a Christmas concert, but we came early for the parade," Paul Anderson said. "We also loved the acapella performances."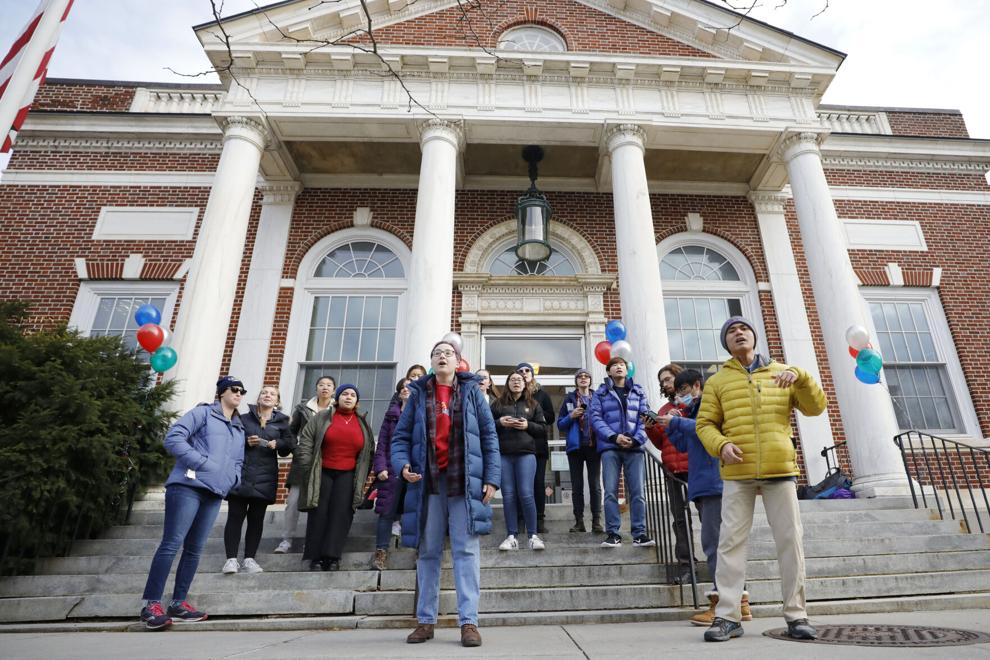 Tim Mangun and his buddy Gus, a friendly 2-year-old goldendoodle, marched in the parade.
"We come every year, but this year Gus just got groomed, so we decided to march today," Mangun said.
Whit McKay brought 2-year-old Oscar dressed in his finest Christmas gear to march in the Reindog Parade.
"This is the most fun day in Williamstown all year," McKay said. "The Fourth of July is almost as good, but not this good."