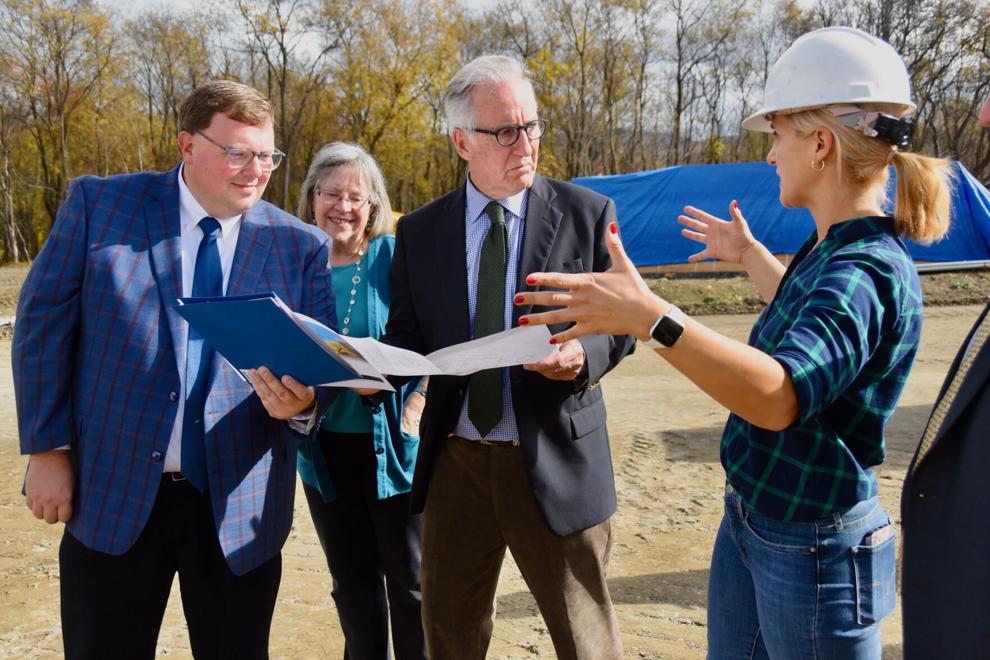 ADAMS — The Greylock Glen project got a significant shot in the arm Wednesday — to the tune of nearly $4 million.
U.S. Rep. Richard Neal stopped by Town Hall to announce an injection of federal funding to support the $50 million project. Included in the allocations are $1 million in earmarks for the Greylock Glen Outdoor Center and $2.9 million in American Rescue Plan Act funding.
The latter will help foot the bill for water infrastructure installation for all three phases of the Greylock Glen project, including a 350,000-gallon water tank and connections to the outdoor center, two campsites and a lodge. The installation is estimated to cost $4.1 million.
The $9 million outdoor center is the first phase of the project. Construction started in May and is expected to be completed in fall 2023.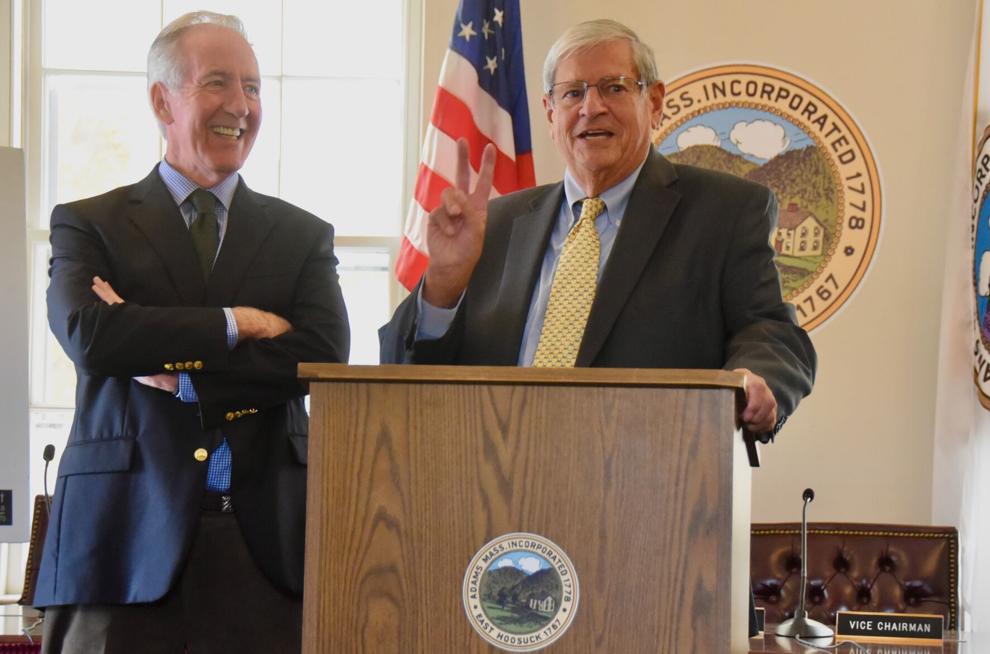 An Adams company, Souliere & Zepka Construction, is building the 10,000-square-foot outdoor center, which will include a food service and cafe area, a retail space for an equipment outfitter and an outdoor education center. The project abuts the Mount Greylock State Reservation, created in 1898 by an act of the Legislature.
Funding has come in the form of state and federal grants, including the town's investment of roughly $1 million.
"I understand the hurdles you face at the local level," said Neal, D-Springfield, noting his time in local politics, including his term as mayor of Springfield.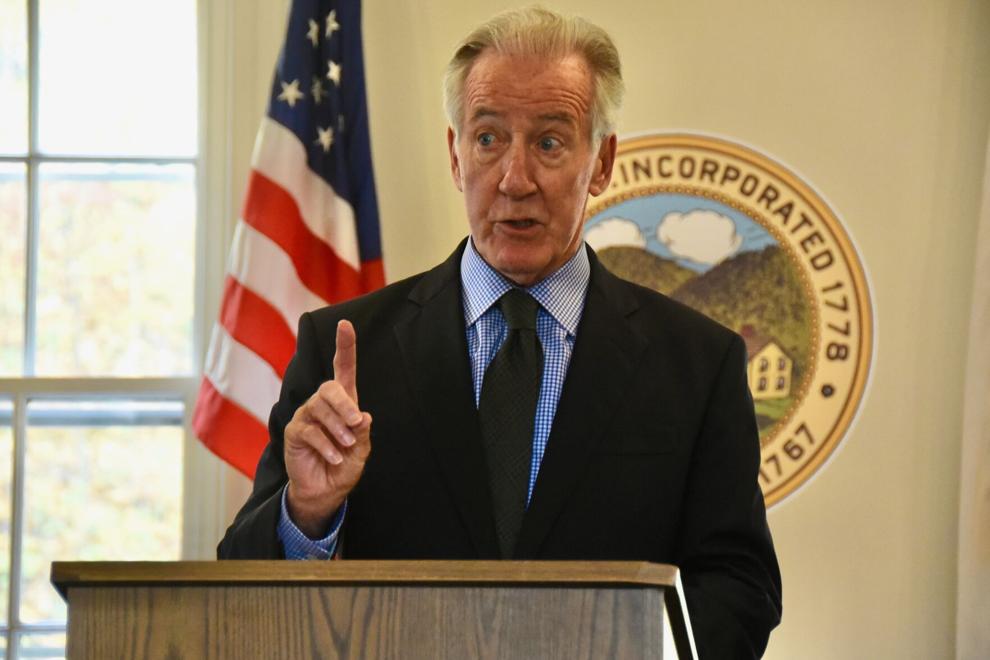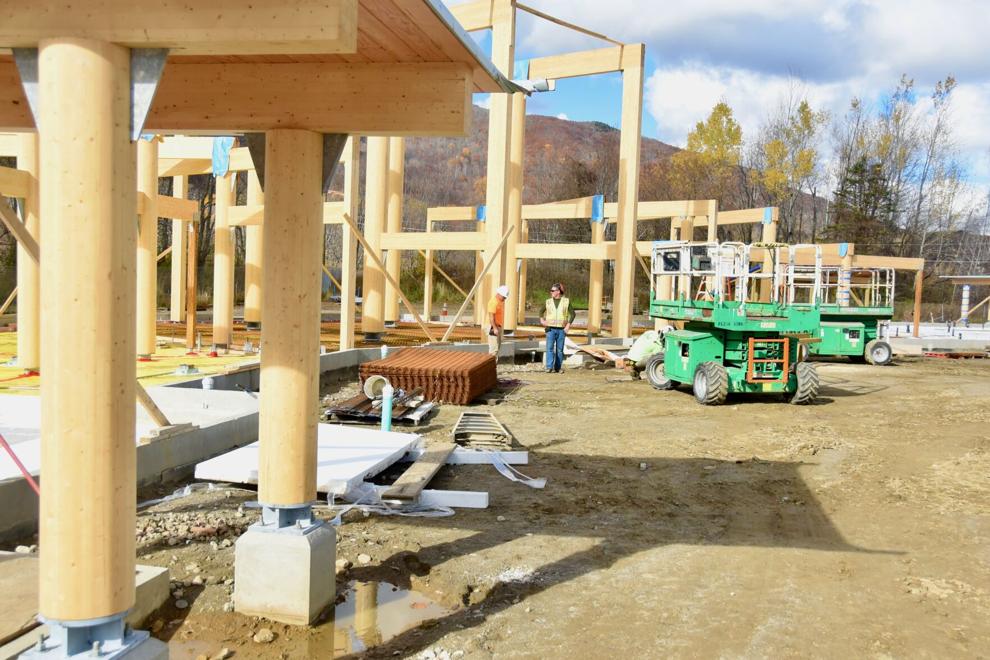 He said the evaluation of funding requests go through rigorous scrutiny at the federal level, "and your request withstood that scrutiny."
He also made note of the efforts by state Rep. John Barrett III to bring federal funding into the formula.
"John Barrett stayed with it," Neal said.
"I'm glad to have been part of the project," said Barrett, D-North Adams. "I burned pretty much every bridge I came across to get that done."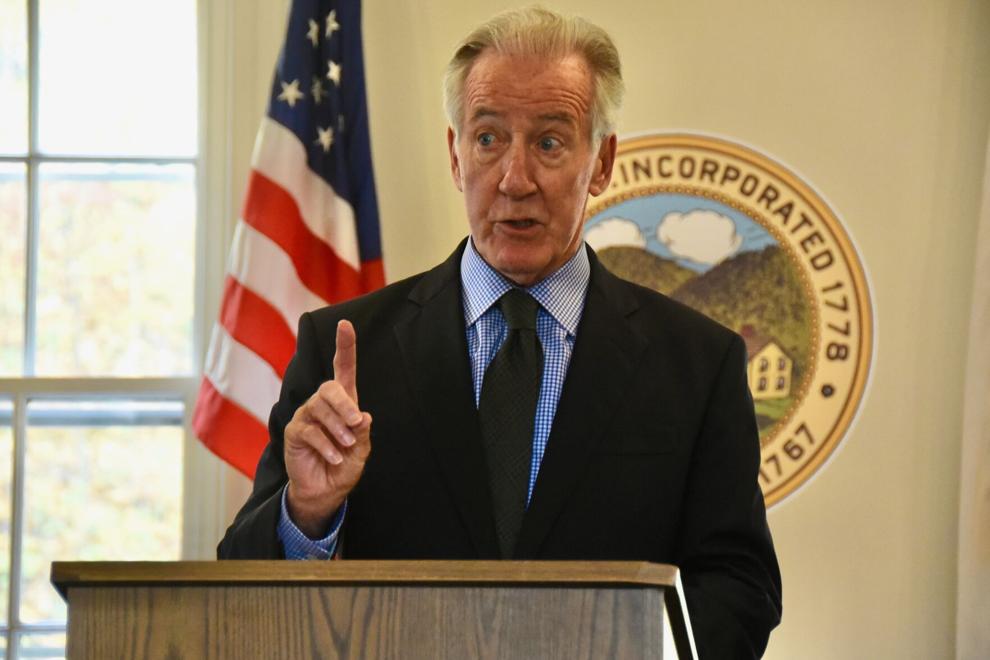 After his announcement, Neal and his entourage visited the construction site with a number of town officials.