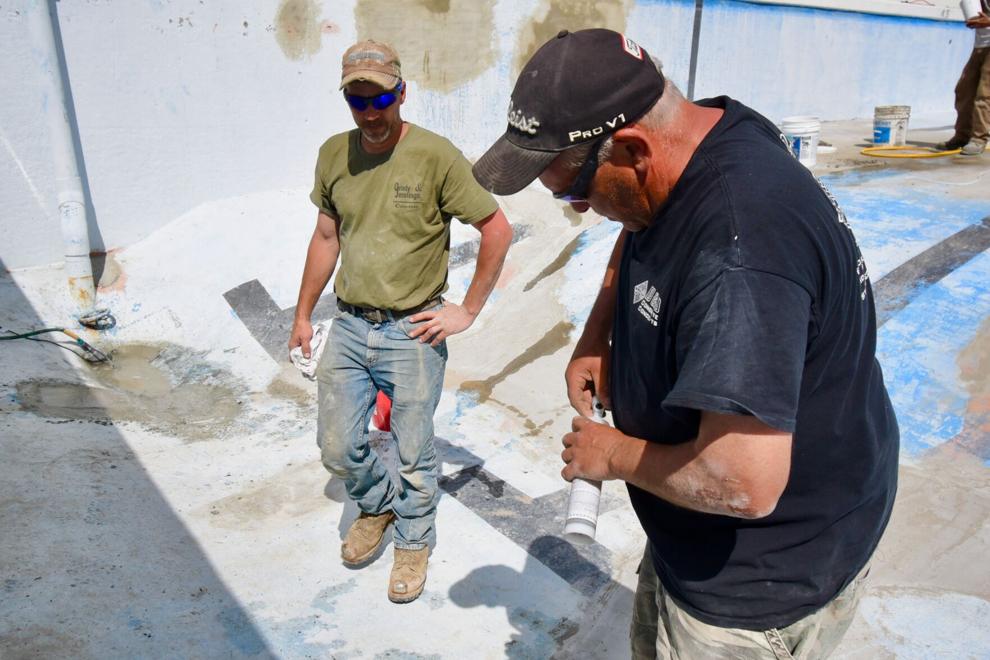 WILLIAMSTOWN — Summer-like weather and humidity have arrived in the Berkshires, putting many in the mood for a dip in the pool.
One popular location is not ready yet. But with a little luck and favorable weather conditions, the Sand Springs Pool, a nonprofit operation, is expected to open for the season in June, according to Geraldine Shen, interim executive director.
And unlike the past two years, this year the pool is expected to be buzzing with activity, including the return of group parties and summer camp visits.
During the past two years, the pool operation has been hampered by the COVID-19 pandemic. In 2020, the pool remained closed. It opened on a limited basis last summer, and strictly limited the number of people allowed in at one time.
"I feel like we know a little bit more about the coronavirus, and Sand Springs is a large outdoor space to allow people to spread out," Shen said. "We'd like to see it more like 2018 and 2019, when we allowed more guests."
Even so, there will be some precautions, including no food service and no one will be allowed to congregate inside. And she left open the possibility that some restrictions could become necessary if the pandemic worsens.
This year, Sand Springs is seeking $19,000 in grant money from the town. The request will be heard before Town Meeting tonight. The money will bolster the Sand Springs operating budget, which includes 20 percent discounts on season passes and day tickets for residents, as well as discounts for school and summer camp groups.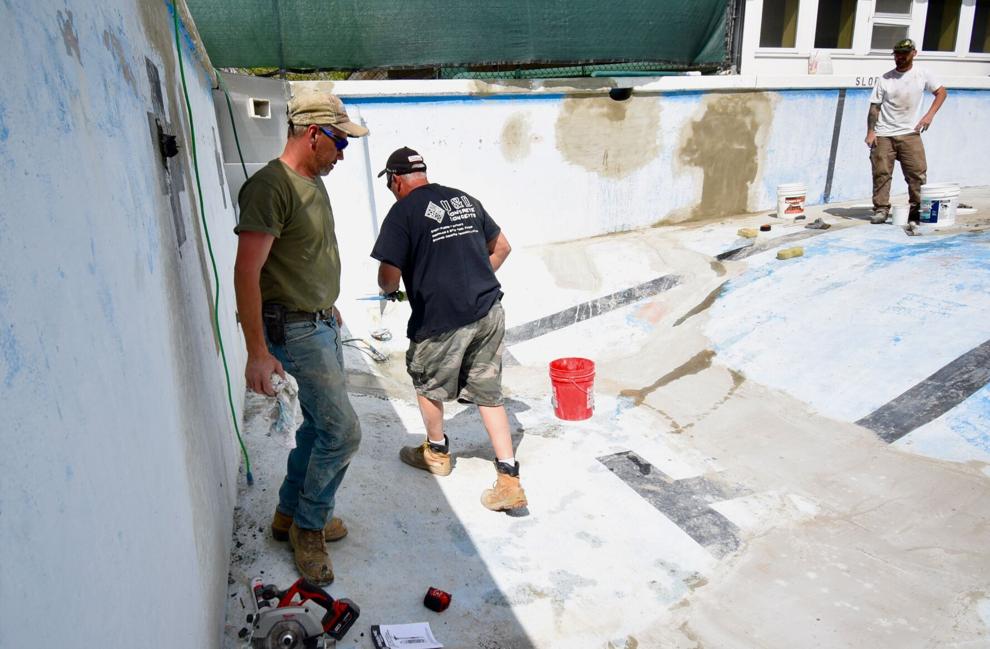 "We hope the town sees fit to support the pool as it has in the past few years," Shen said.
Prices this year are $10 for a resident adult day pass and $8 for resident youngsters. Season passes for Williamstown residents will run $90 for adults and $75 for local youngsters.
For nonresidents, an adult day pass will cost $12 and $10 for children. Season passes for nonresident adults will cost $155 and $125 for non-resident kids.
Shen said the pool's operating budget runs roughly $140,000 during a normal season.
Before opening, there is some concrete patching and refinishing work to be done. Depending on the weather, that work would allow opening in mid- to late June, she noted.
"We really need to fill in some cracks and apply a layer of epoxy to prevent climate-driven deterioration," Shen said. "It should add 15 years to the structure. So we hope to be open in time for graduation parties and end-of-school celebrations," Shen said.
Before the pandemic, she recalled, the pool would typically attract about 10,000 visits per season.
Sand Springs pool opened in 1910, and for a while was the biggest pool in the state, she said. It was so popular in the early days that the trolley line had a stop at the pool.
"It's been around for so long, we're trying hard to keep it going for future generations," Shen said. "We need to keep in place this historic gem in our community."