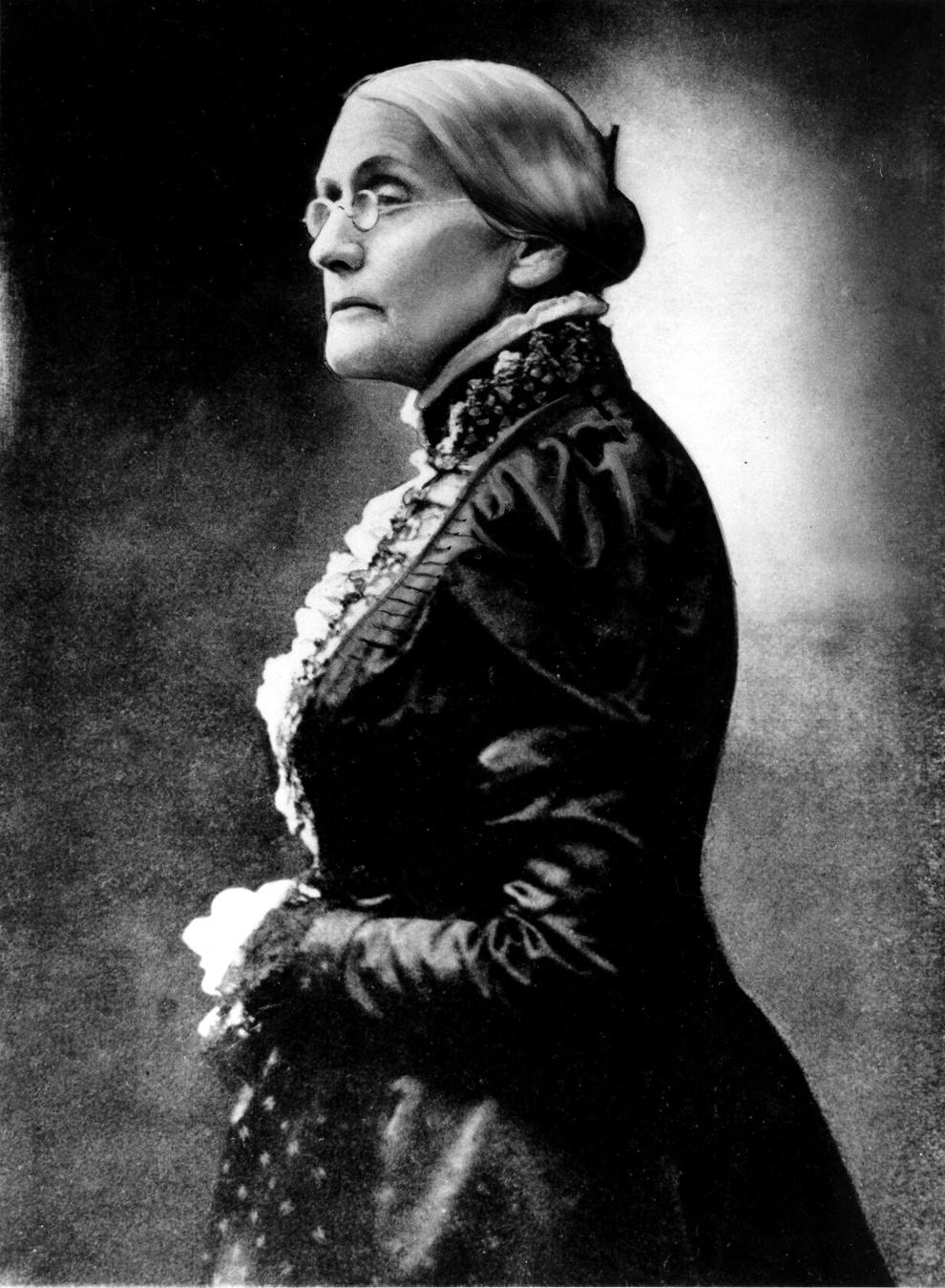 ADAMS — One day last August, a woman driving through the Berkshires stopped by the Susan B. Anthony Museum with an autograph book that had passed through three generations of her family.
The woman, Terri Maitland, wanted to donate the book because it contained a special tie to the museum — a handwritten note from none other than Susan B. Anthony. Dated July 11, 1900, with a dateline of Rochester, N.Y., the entry in the book read:
"Whether possessed of the characteristics of the oak, the vine or the flower all truly developed human beings love liberty and demand for themselves and their fellows the possession of equality of rights, privileges and immunities irrespective of sex or any mere accident of birth!"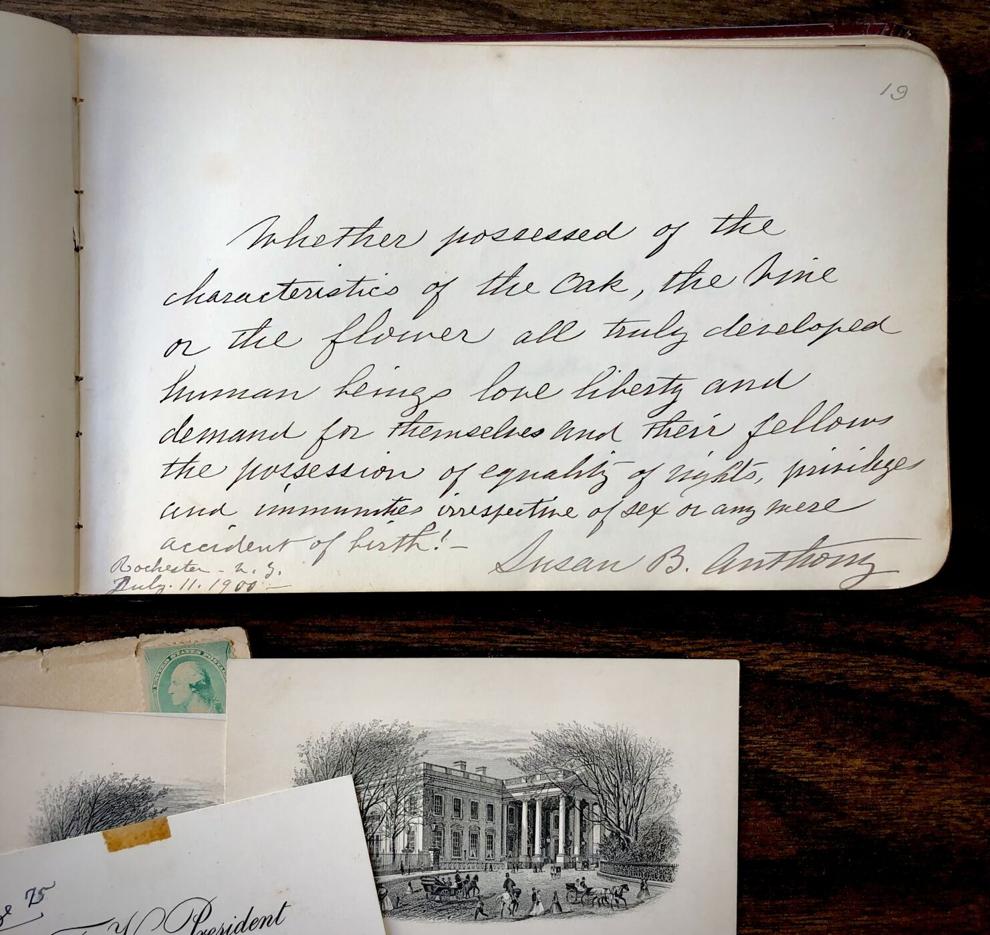 This entry alone would make the book an item worthy of displaying at the museum, but inside there also were autographs and inscriptions from historical American figures such as Alexander Graham Bell, Thomas Edison, Mark Twain and Helen Keller. Three American presidents — Herbert Hoover, Theodore Roosevelt and Grover Cleveland — also signed the book.
A historian affiliated with the museum believes that the signatures and inscriptions are authentic, making this leather-bound volume a "very unique" item, according to Carol Crossed, president of the museum's board of directors.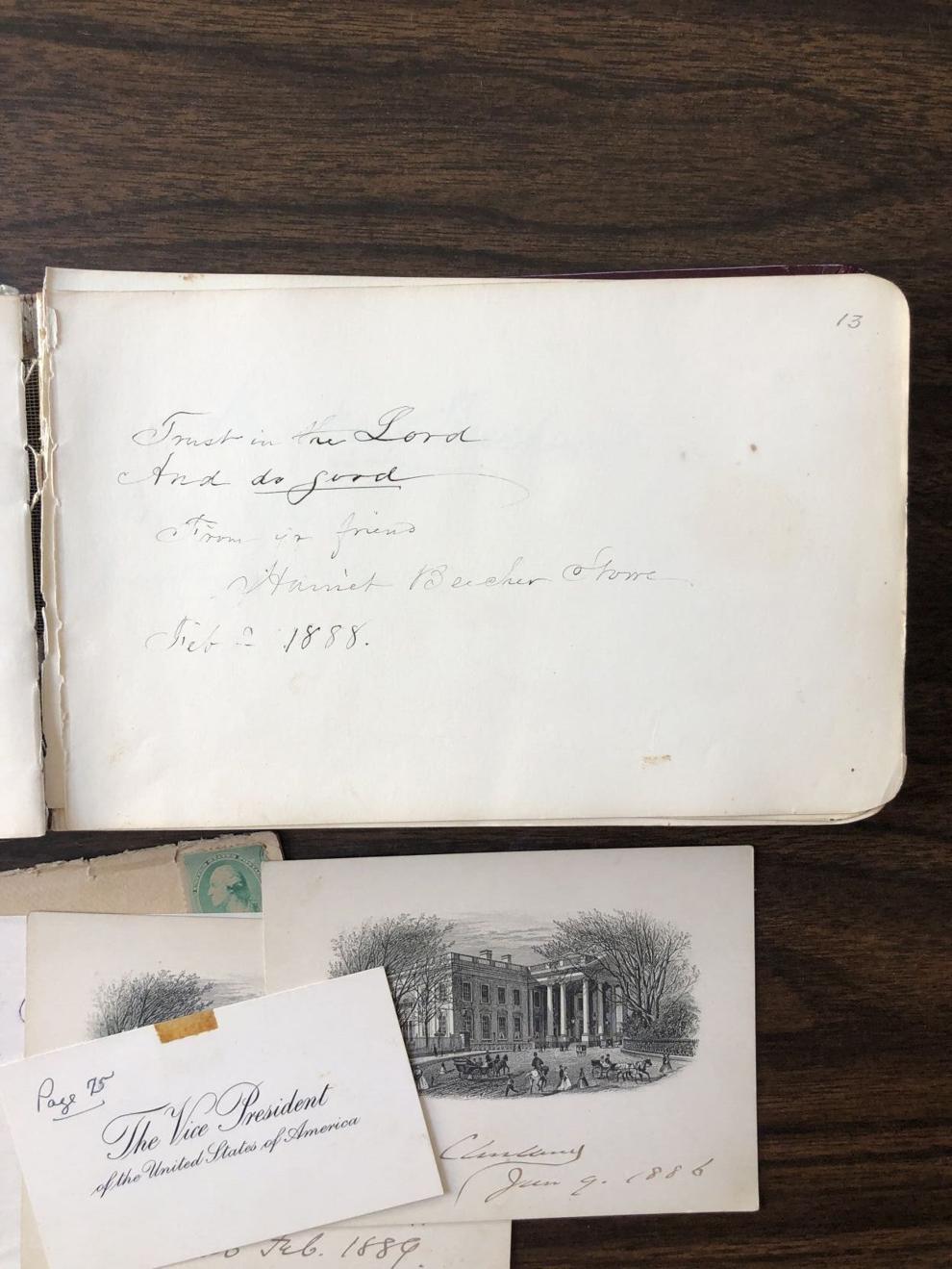 "It's likely to be an original," she said of Anthony's inscription.
The book also features signatures from two other prominent suffragists — Harriet Beecher Stowe and Julia Ward Howe.
Stowe, who signed the book Feb. 2, 1888, wrote: "Trust in the Lord, and do good. From your friend."
Howe's entry from June 1909 reads: "There is nothing too good for Human Society to attempt."
"This really is quite exiting, partly because there are other suffragists ... that are part of the autograph collection," Crossed said.
Crossed plans on displaying the book at the museum in the near future, perhaps timing it with Anthony's birthday in February or Women's History Month in March.
Maitland, who could not be reached for comment, found the book while "purging some of her belongings," Crossed said. Asked what the book might be worth, Crossed said it would be hard to guess.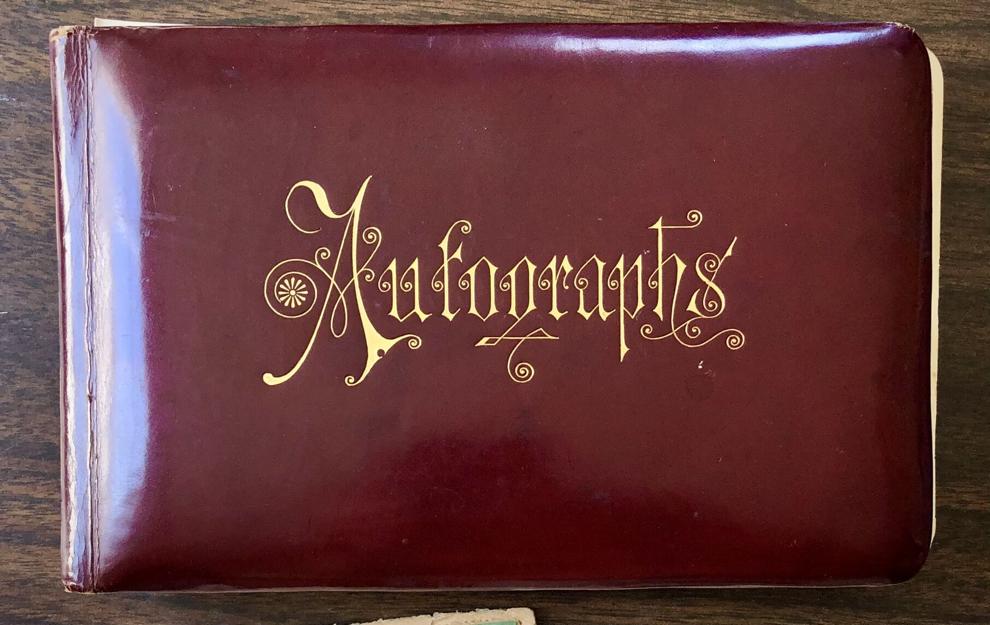 The museum announced in its November newsletter that it had received the donation.
"Although she couldn't have known it at the time, perhaps Anthony meant for us to discover this message now," museum board member Carrie Perham was quoted as saying in the newsletter.
"These words are our mission, our virtue," she said. "The Museum strives to carry on her vision."