A rare photograph of Susan B. Anthony now belongs to a founding member of her birthplace museum in Adams.
Kelly Vincent-Brunacini was the high bidder of the circa 1900 photograph, which is believed to be the only one to exist. Vincent-Brunacini declined to say how much she paid for the photo, but according to the auctioneer, One Source Auctions of Canandaigua, N.Y., the silver bromide photographic print sold for $1,800.
The auction for the photo took place online Saturday.
"I liked the photo, and it's unique," Vincent-Brunacini told The Eagle. "As far as we know, it's the only known copy."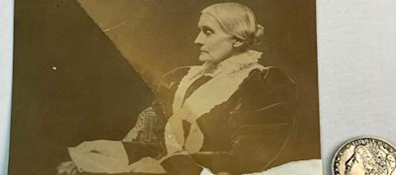 The photo is part of a collection of around 350 items that was found in a concealed attic space in a building in Geneva, N.Y., after the property was sold in December. Aaron Kirvan, of the auction house, estimated the collection could bring in around $100,000 but said it was difficult to know because some of the items are one of a kind.
Vincent-Brunacini believes the photo was taken in celebration of Anthony's 80th birthday, which would have been Feb. 15, 1900. "In another well-known photo taken for her 80th birthday, she is wearing the same dress and lace collar," she said.
One detail that stands out is that Anthony is not wearing glasses — most of the photographs taken in her later years show Anthony in glasses, according to Vincent-Brunacini.
Anthony, who was born in Adams in 1820, was a leader of the campaign for women's suffrage, writing the text of what became the 19th Amendment when it was passed in 1920, giving women the right to vote.
"Her steadfast commitment, focus and perseverance in the face of every imaginable obstacle serves as a road map to all of us who wish to change the world," Vincent-Brunacini said. "Whether it be greater social equality and inclusiveness or an end to violence, if we stay the course as Susan did, we will succeed."
Asked what she plans to do with this rare piece of history, Vincent-Brunacini said she was going to frame the photo and "bring it out on special occasions."
The photo might even end up in the Susan B. Anthony Birthplace Museum for others to see, as Vincent-Brunacini said she was open to lending it to the museum.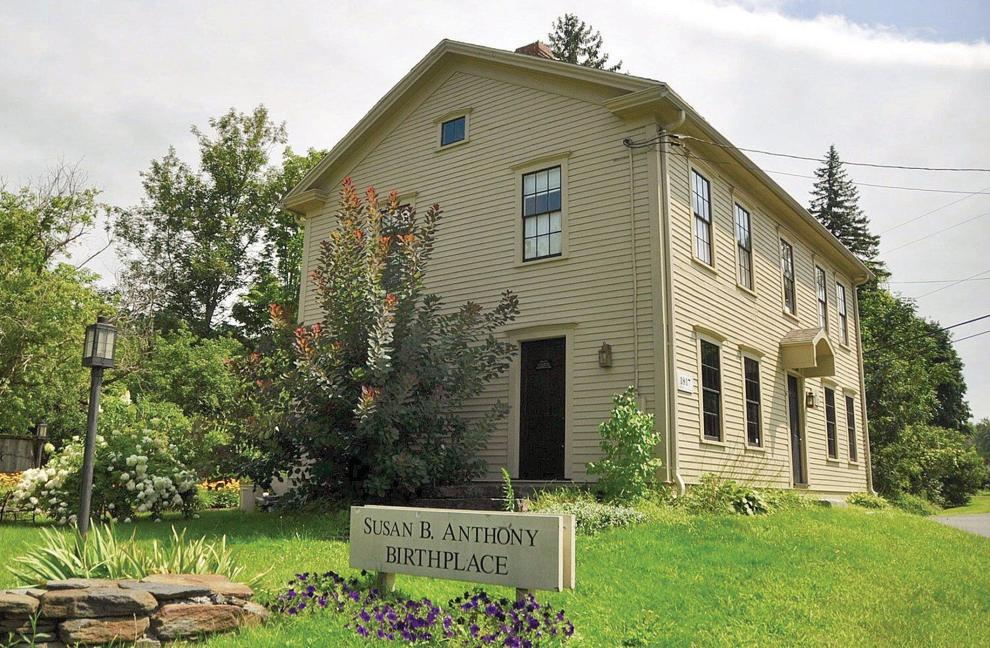 "We are thrilled at the possibility of exhibiting this particular photo of Susan B Anthony," Carol Crossed, president of the museum's board of directors, said in an email to The Eagle. "Kelly is an expert on textiles and our research in our Museum archives or on the internet can we find this photograph.
"It opens new conversations about Anthony's appearance. Was she able to see without her glasses, or these particular spectacles? Was there a whisper of vanity in her disposition at this later age that we heretofore were unaware of? We know she preferred profile photographs that did not show her lazy eye. Her quaker parents discouraged images at an early age because it was 'prideful'. What would they have thought of this beautiful image?"