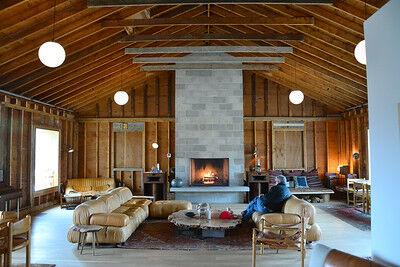 NORTH ADAMS — Two vandals destroyed a set of sculptures on the Tourists hotel property Thursday afternoon, one of them wearing boxing gloves as she punched and kicked the artwork.
In a Facebook post Friday, Tourists co-owner Eric Kerns said that witnesses reported a man and a woman kicking and punching four outdoor sculptures on the property in "broad daylight," and that they are "far beyond repair." His photos show what appear to be broken human figures, and the parts placed together in a box.
Kerns could not immediately be reached for comment. North Adams Police Chief Jason Wood also did not immediately return calls.
Two artists participating in the Massachusetts Museum of Contemporary Art's Assets for Artists residency program created the sculptures last summer, Kerns said.
"They wanted to leave something, a gift, to show their affection and respect for our city," he wrote, noting that The New York Times had celebrated the program in an article that ran on the same day as the vandalism.
"I really don't know what to do," Kerns wrote. "I'm so deeply sad."
So were the nearly 100 people who commented on his post, expressing shock, outrage and heartbreak. One person shared a photo she had taken of the sculptures in the field, before they were destroyed.
Tourists is a 48-room hotel and retreat off of State Road that Kerns opened in 2018 with other investors, including Wilco bassist John Stirratt.