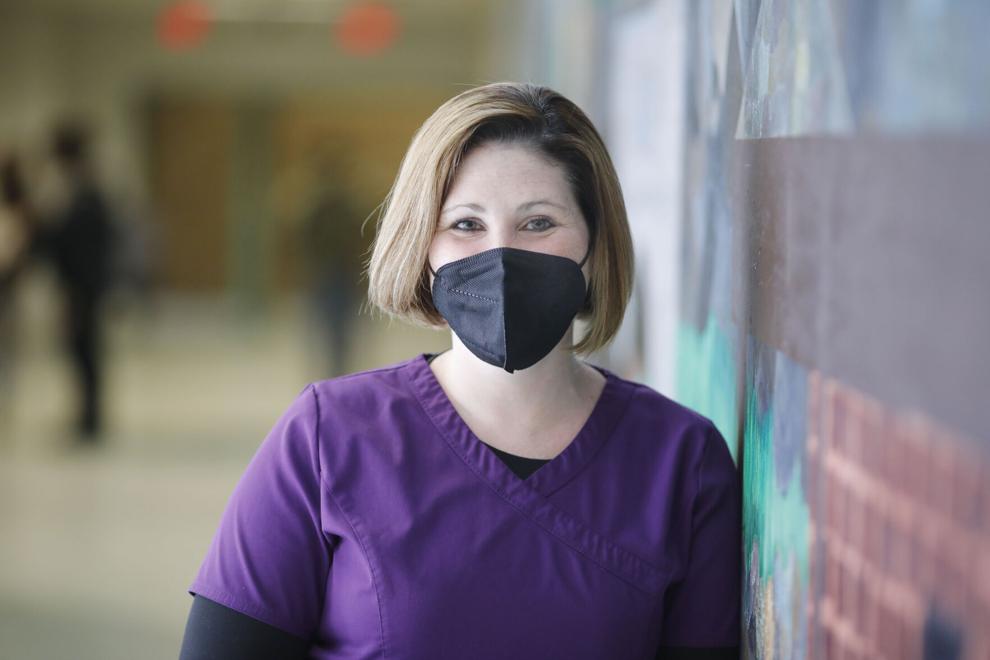 NORTH ADAMS — Each morning, Amanda Davis approaches her job in the schools with a COVID-detecting mission: "Find those positives before they are going into the classrooms."
On Friday morning, the North Adams Public Schools' nurse leader did rapid testing at Drury High School for the test-and-stay program, testing people who have had close contact with someone who has COVID-19. Then she delivered supplies to Colegrove Park Elementary School and helped do testing there to find out who might have COVID from a group of pooled tests that came back positive.
That was all before 11 a.m.
Her days can be unpredictable.
"I never know what I am coming into. Some days I am barely keeping my head above water," she said. "I try to go in with goals for the day; we have to accomplish this, test here. Sometimes I am putting out fires or problems and issues and acting kind of as a detective to figure out who was where — where was this student and who they had contact with?"
After testing Friday morning, Davis and Lisa Randall, the district's COVID-19 coordinator, sat at a table inputting on their laptops results from the morning's tests. They worked in a makeshift office in the basement of Drury High School. The cabinets are full of rapid tests, and there are stashes of tissues and hand sanitizer, and lining two of the walls are shelves filled with stacks of stored books, high school English classics like "Moby-Dick," "The Grapes of Wrath" and "The Odyssey."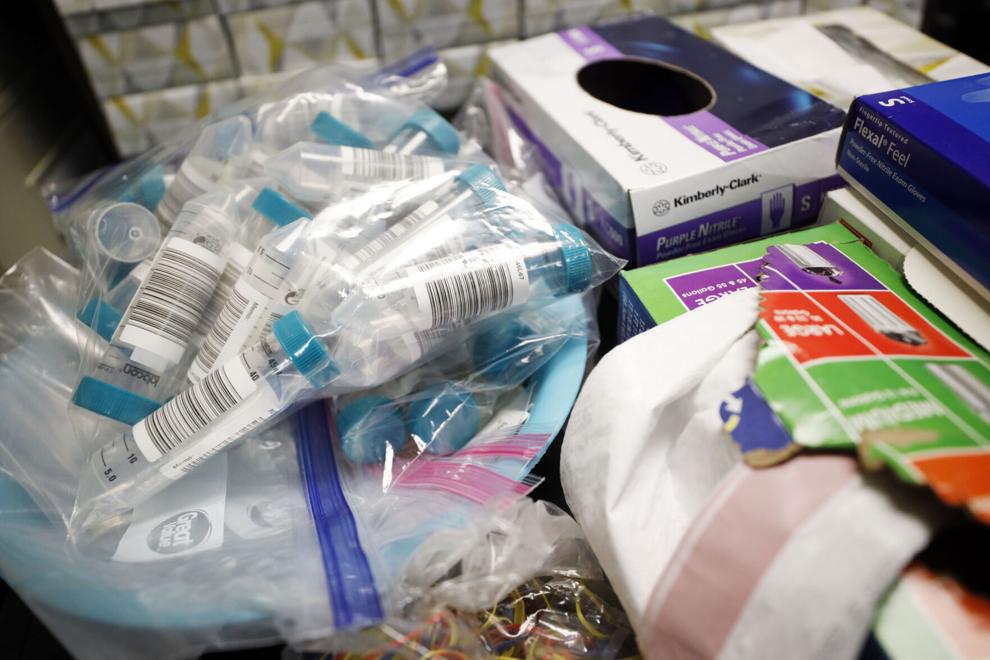 In the fall, COVID-19 case numbers in the school were relatively low, according to Principal Tim Callahan.
"Since Christmas, things have been high in the community," Callahan said.
From Jan. 6 to Jan. 12, 44 students and 11 staff members across the district tested positive for COVID-19, according to data from the Department of Elementary and Secondary Education. In the previous two-week period, from Dec. 23 to Jan. 5, 62 students and 25 staff members in the district tested positive, DESE data shows.
Though cases are higher this winter than during the fall, the school does not have evidence that cases are being spread at school, which would be grounds for moving a classroom or grade level to remote learning, Callahan said.
Davis, who also is a clinical instructor at Berkshire Community College, started working in the district this school year, after doing some substitute nursing. Her position typically is focused on managing the school nurses, but "this year it's been pretty much all COVID," she said. "Everyone's lives are COVID at the moment."
Randall helps the nurses with contact tracing, testing and reporting cases to the DESE, among other tasks. She started the job in the fall.
"My goal is to keep kids in school," she said.
Contact tracing helps with that, though tracing with kids has its challenges.
"Who are you eating lunch with?" Davis said she asks students. "I was eating lunch with Suzy," she said they reply. "Suzy who? Oh, I don't know her last name," she said.
"Honestly I feel like a detective most days," Davis said.
She also works on calling families when students test positive.
"It is difficult dealing with some parents. Unfortunately, some people believe it's politics," she said. "And again, we're just going by what we're told, [from] DESE [the Department of Elementary and Secondary Education], and the CDC [Centers for Disease Control and Prevention]. And we have to say, 'You know, your child's test came up positive, they have to quarantine for this long, and they can't come back. You get parents that are angry," she said.
Many parents take it seriously, she added. It can be difficult to tell parents their kid needs to quarantine, knowing parents work and it can create child care issues, Davis said.
"I understand; I have three kids of my own."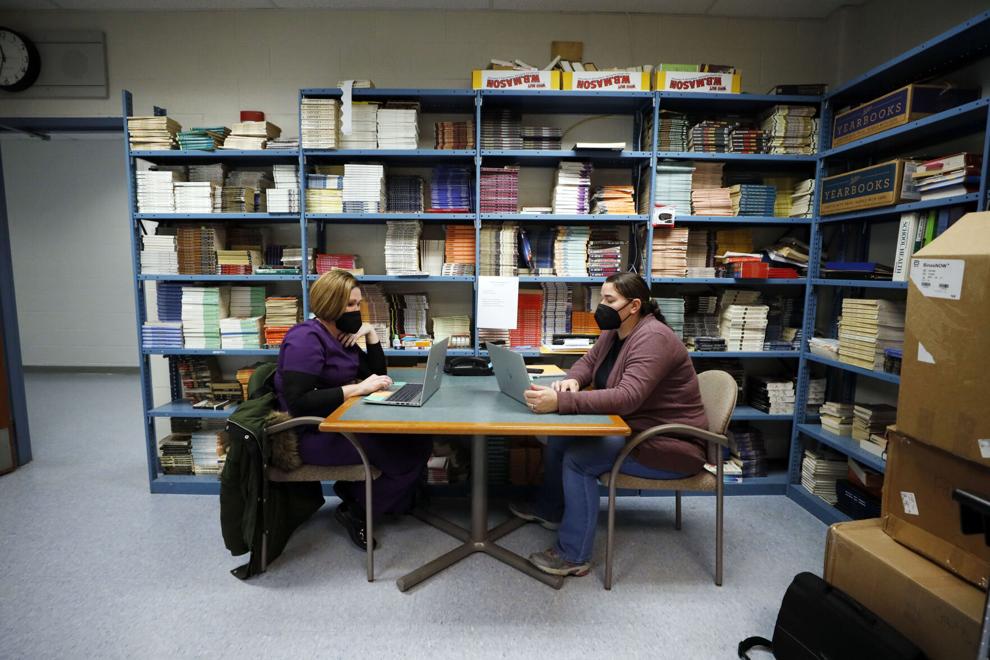 Last month, when the CDC changed its recommended isolation time from 10 to five days, it caused some confusion when Davis talked to parents.
"We're going by guidelines, and unfortunately, they don't make sense to people," she said. "You're seeing an increase in cases, and we're decreasing the quarantine [period]."
In general, people think of school nursing as "icing boo-boos and scraped knees," Davis said. But, it's more than that. It's also taking care of asthma, allergies and mental health issues. "Not only do we have that, but staying on track of the vaccinations and putting that into the system and screenings for hearing and physical screenings."
When Davis took the job for the school year, she knew COVID-19 was not going away, but cases were much lower.
"It's been more than I thought it would be," she said. "But, I'm hanging in there."