WILLIAMSTOWN — This summer, Williams College will begin construction on the $27.5 million expansion of the Davis Center, the school's center for the advancement of institutional diversity, equity and inclusion.
The project will transform the 18,650-square-foot center into a 26,350-square-foot site with an addition, giving it a bigger, more efficient contemporary space to better function as the intellectual and programmatic center of efforts to expand on an inclusive school community.
According to a statement provided by the design firm Leers Weinzapfel Associates, in collaboration with J. Garland Enterprises, the project will reflect the style of the neighboring Rice and Jenness houses, both part of the Davis Center, with an open, glazed ground floor and a "roofscape that references the peaks and valleys of the mountain ranges that surround the college."
The center is scheduled for completion in fall 2023. The building was designed to function as a hub for education, activism, community building, academic exploration and celebration.
Scott Henderson, senior project manager at Williams College, said that two existing buildings on the site, Hardy House and Chandler House, will be demolished to accommodate the construction.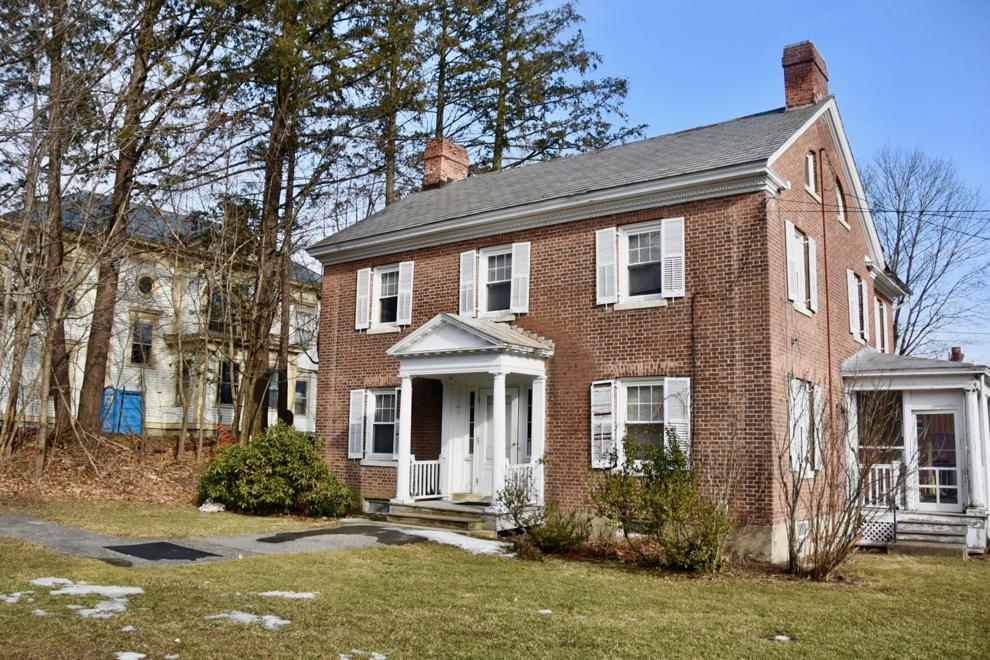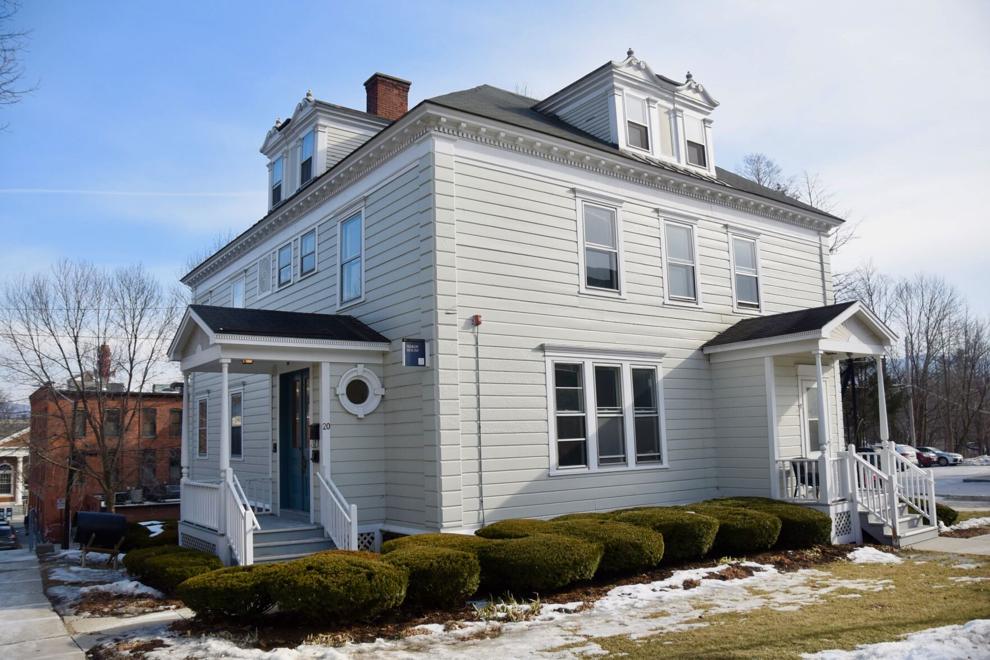 As with recent Williams College renovations and new buildings, a significant effort went into eliminating the carbon footprint of the structure as much as possible, Henderson said.
"This project has very aggressive sustainability goals, including Petal Certification under the Living Building Challenge, as well as strict Energy Use Index targets to reduce energy loads on campus," he said.
"This will also be a wood-framed building, instead of steel, which carries less of a carbon footprint. We are taking these buildings off fossil fuel-based heating systems and installing all-electric systems and making the new buildings solar-ready."
Among the new spaces, as laid out in architectural diagrams, there are a number of offices, meeting/study rooms, a laptop study bar (a study area with countertop space), student lounges, a room for group study, a spiritual/religious reference room, large meetings rooms, kitchens, dining rooms, living rooms and multipurpose spaces.
The new center also will provide a large event space, student group meeting spaces, and improved kitchens for cultural and student group use.
According to D. Clinton Williams, director of Pathways for Inclusive Excellence at Williams, "The Davis Center, through the Pathways for Inclusive Excellence Office, offers a constellation of programs and initiatives that makes sure all students thrive academically at Williams and beyond, and work to eradicate racial and socioeconomic disparities in higher education."
The center provides a number of educational programs and opportunities as well.
"Throughout the academic year, we administer several mentored research opportunities for students and offer various co-curricular engagements and workshops that provide mentorship, academic enrichment and community for the 300 students in our Pathway programs and over 40 percent of the student body from traditionally underrepresented groups, and those who are the first in the family to attend colleges," Williams said.
A committee of students, staff and faculty developed initial plans for the project, which were used in the design process..
"The Davis Center building project will advance academic, social and cultural engagement for all — especially those from groups historically underrepresented" in higher education, said Leticia Smith-Evans Haynes, vice president for Institutional Diversity, Equity and Inclusion at Williams College. "The investment in the physical space also highlights the college's continued commitment to diversity, equity, and inclusion."
The Davis Center already houses important programs that support institutional diversity.
"The buildings that comprise the Davis Center physical plant — Rice, Hardy and Jenness houses — are home to two of the college's administrative units, the Davis Center and the Office of Pathways for Inclusive Excellence, and provide space for nearly two-dozen student affinity groups," Haynes said.
"The spaces are often utilized by people from groups historically underrepresented or often marginalized because of their race, ethnicity, gender, sexual orientation, religion and first-generation status."