WILLIAMSTOWN — Temperatures over the past couple of days have been brutally cold, but Sky doesn't mind.
Sky, a resident of what might be the only alpaca farm in Berkshire County, has a full coat of fur that keeps her warm in wintry weather.
It's that fur that keeps Sky in hay and shelter. The fur — Sky is the only brunette in the bunch; there are 10 others with beige coats — is a valuable commodity for making fiber products such as socks, gloves, hats and scarves. It is unique because it doesn't absorb water, a distinct advantage during stormy times.
Dell Rodman, owner of Colonial Alpacas in Williamstown, works daily with the herd, making sure its members have got enough hay and are behaving themselves.
He says they are easy to deal with.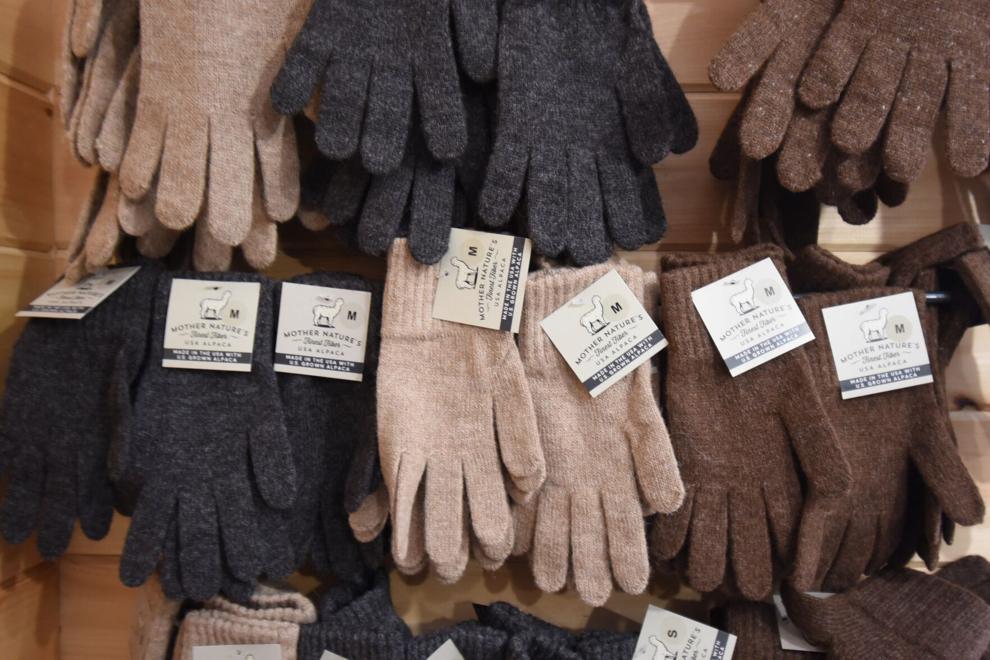 "When things go well, it's pretty simple. They are herd animals, and they prefer to be left alone, for the most part," he said. "But, they can get friendly after awhile. You get to know them."
Rodman started his first alpaca herd about 20 years ago.
"I started this because I like the animal," Rodman said. "I like dealing with them, I like feeding them. And I like the fiber. It's all about the fiber."
There are various grades of fiber, with the finer fiber being used in items that touch the skin, like gloves and socks. Rougher fiber is used for other products, such as rugs, Rodman said.
In the summer, the alpacas spend their time grazing. They are easier on the grass than sheep because sheep eat the roots. Alpacas just eat the blades, so, the grass grows back. In the winter, they feed on hay and grains.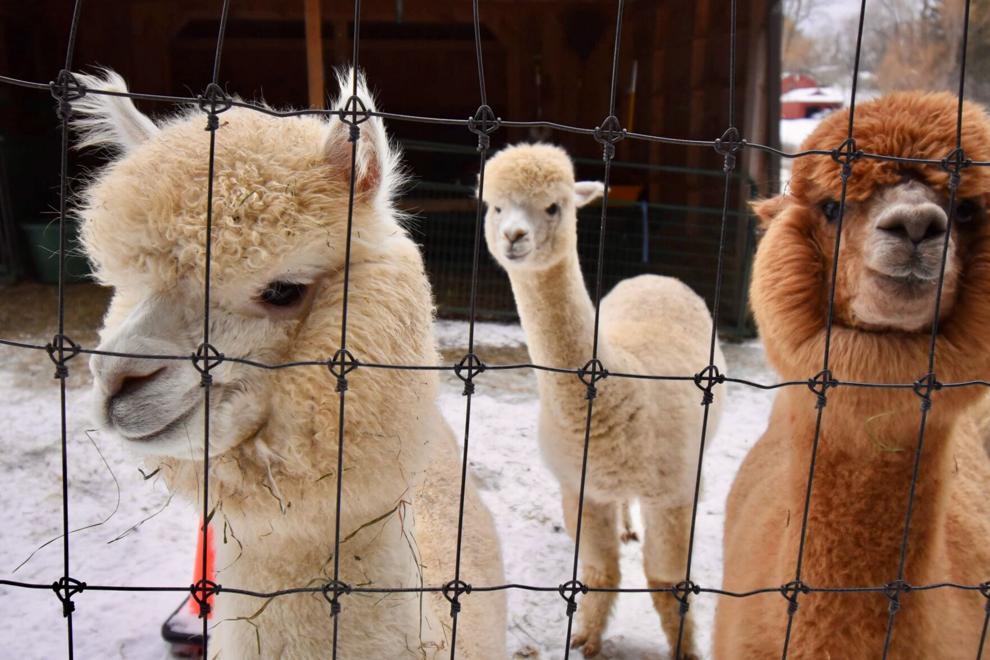 Alpacas don't have hooves, but they do have two big toenails that need to be trimmed periodically. And, like sheep, the alpacas are sheared every spring, with the fiber sold to fiber-manufacturing operators.
Another handy aspect of alpaca herds is that they all tend to do their business in the same spot, making cleanup a bit easier.
Visitors to Colonial Alpacas' small shop of alpaca fur products like to go around back and visit with the animals.
"I enjoy people coming to see them," Rodman said. "I like that they enjoy interacting with them."
When Rodman isn't tending to the herd, he is director of operations at the Canine Development Center, working with Guiding Eyes for the Blind in Yorktown Heights, N.Y.
Data provided by the New England Alpaca Owners and Breeders Association shows that Colonial Alpacas is the only alpaca farm registered in Berkshire County. There are 17 others registered in Massachusetts.
According to figures provided by the Alpaca Owners Association, based in Lincoln, Neb., there are more than 4,000 registered alpaca farms in the U.S., with more than 275,000 alpacas.
According to Robin Gifford, executive director of the Alpaca Owners Association, 85 percent of the registered alpaca farms run smaller herds, like Rodman does.
They are not prone to living alone as pets, but three of them will satisfy that need for the social life of a herd.
"They are pretty darn friendly," Gifford said. "I think they're wonderful. They can get quite playful."