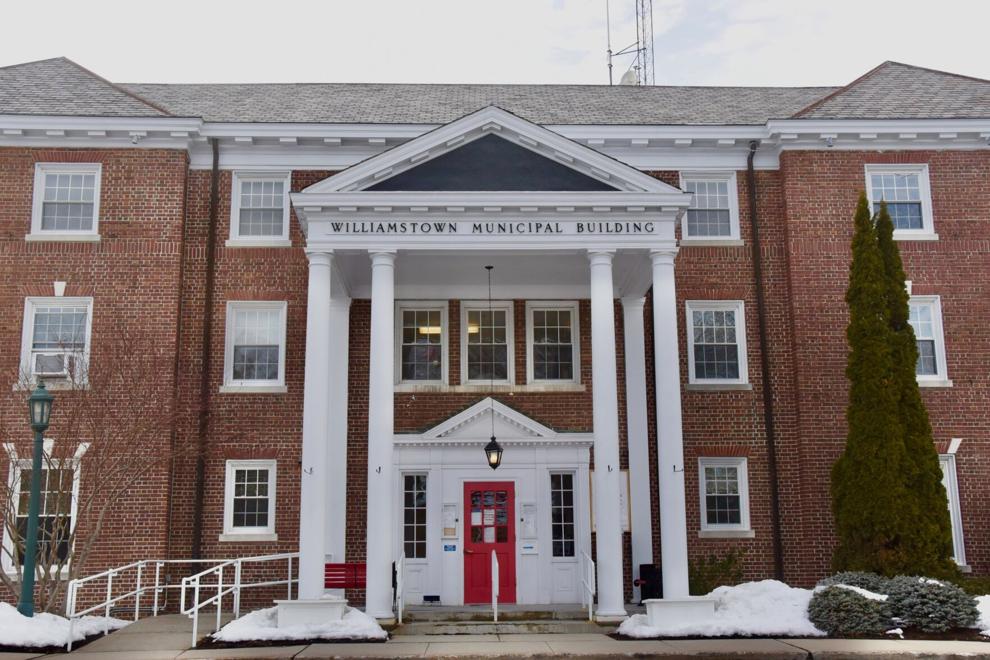 WILLIAMSTOWN — After a coronavirus pandemic-fueled delay of over a year, work has started on composing a new Comprehensive Plan to guide the development of the town.
The previous such plan was completed in 2002.
A comprehensive plan, often referred to as a master plan, is a long-term blueprint to guide growth and economic development, with consideration of existing buildings, social settings and their surroundings. The process usually involves analysis and proposals regarding population, economy, housing, transportation, town facilities and land use.
The composition of a final comprehensive plan is influenced by public input, community surveys, existing townscape and socioeconomic features of the populace.
The 18-month process is in its early stages, with significant outreach for community input expected this summer.
According to Stephanie Boyd, a member of the Planning Board, there is a Comprehensive Plan steering committee with 11 members appointed by the board. They are charged with overseeing the project and presenting the Planning Board with a completed plan for approval at the end of the process, hopefully in spring or summer 2023.
Boyd noted that the plan will address topics outlined by state officials: land use, housing, economic development, natural and cultural resources, open space and recreation, town services and facilities, and transportation circulation. The town added three other categories: sustainability, diversity and inclusion, and accessibility.
Under the sustainability heading, Boyd said, the committee would examine town buildings and any opportunities to eliminate fossil fuel uses in them, and to evaluate the potential for the installation of more plug-in stations for electric vehicles. And she expects to hear conversations around affordable housing and the increasing need for multimodal transportation — this includes pedestrians and bicyclists — on existing roadways.
"It's a moment in time where people can come together and discuss what they'd like to see happen in town," Boyd said. "It's a look forward to the future in a positive way."
To help in the process, the town engaged Resilience Planning & Design, a consulting firm that specializes in municipal comprehensive planning, for $180,000.
Steven Whitman, principal and planner at Resilience, noted that planning for 10 or 20 years into the future is not easy, since many factors can't be anticipated. But, existing conditions can go a long way to examine existing needs and goals that can be achieved no matter what most future calamities might entail.
"You can't anticipate all the changes that could take place," Whitman said. "But, you can take stock of what the town has, what it needs and how to get there. And part of our job is to point out things that haven't been discussed."
As the project manager, Whitman said, he will be attending all steering committee meetings, and his team will help guide that process.
He noted that Williamstown has unique characteristics, such as the many restricted parcels of open-space land, the outsize impact that Williams College has on land use in the center of town and its proximity to two other states' borders.
"It is a unique town, and it therefore has unique opportunities," Whitman said.
A key to the effort will be the involvement of residents in the process.
"The more community input we get, the better the Comprehensive Plan will be," he said. "So, we'll use as many different tactics as possible. Different people are engaged by different topics and can't be engaged in the same way."
One way to gather input will be public forums — in person, if the pandemic allows. Whitman said the format will be "world cafe," where different topics will be offered for discussion at different tables. Community members will stop and discuss the topics that interest them.
There also will be online opportunities for virtual input, he noted.
Williamstown Community Development Director Andrew Groff hopes the process will be complete in May 2023.
"Many things will be items we want right now, but these things can take a long time," Groff said. "So, this is a way for us to plan how to achieve these things in the coming years. It will set priorities and suggest steps to get there."