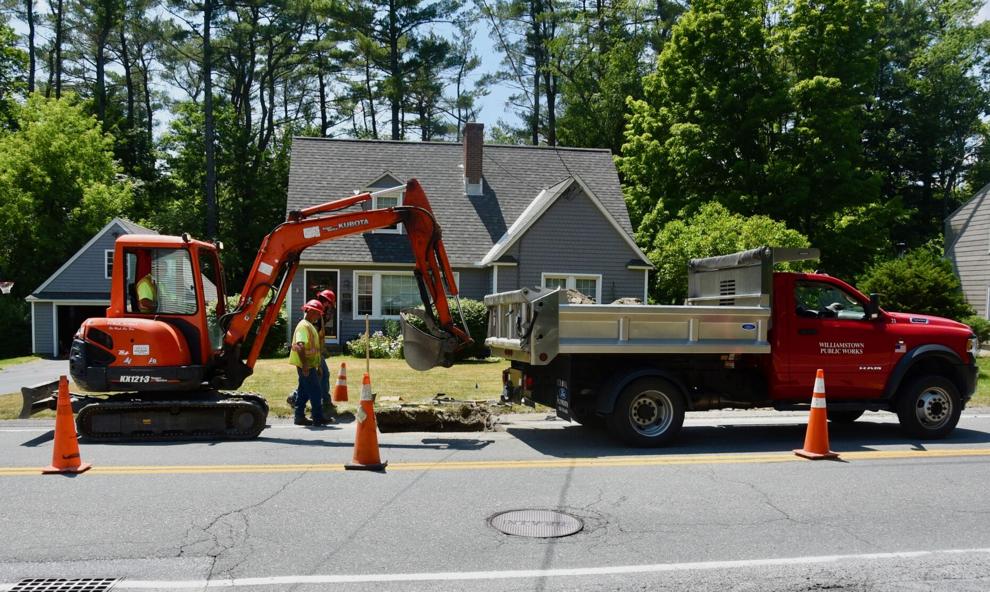 WILLIAMSTOWN — The union for 17 employees of the town's Department of Public Works is seeking a "COVID hazard bonus" of $4,000 for each of them because of the risk they took on by continuing to perform duties during the pandemic while exposing themselves to possible infection.
In a letter to the Select Board, the employees of IEU-CWA Local 81256 maintain that in keeping the town's infrastructure operational "during a public safety crisis," some of them did indeed contract the virus and, in some cases, wound up infecting family members as well.
"The employees of the Williamstown DPW provided full-time essential work during the entire duration of the pandemic, from 2020 through current time," the letter reads. "Due to the nature of the job, there were no options to work hybrid or remote as millions of people across the country were."
In the letter, union members noted that the town received American Rescue Plan Act funds in the amount of $1.1 million last year and is expected to receive another $1.1 million in the next few months. Under the rescue plan, one of the four areas towns are allowed to use the funding is "to provide premium pay to employees providing essential work during the COVID-19 public health emergency." The letter contends that a number of local municipalities and state agencies have issued one-time COVID hazard bonus checks to their employees for providing essential services.
Select Board Chairman Hugh Daley, during the regular board meeting Monday evening, explained that employee compensation matters are under the purview of Town Manager Robert Menicocci. But because the request involves ARPA funding, the Select Board will have to weigh in on the decision.
"So Bob [Menicocci] will review the request, then meet with this board in executive session to discuss, in a collective bargaining type thing, any changes, the cost to the town, and the impact," Daley said.
The letter goes on to explain that the DPW employees conducted full-time "essential work" throughout the pandemic.
"We all followed the instructed guidelines by the State and Federal governments and adhered to all stipulations put in place by the town regarding COVID, yet this put employees in constant contact with coworkers and town residents," reads the letter. "Most of us, while working for the town, contracted COVID at some point. Aside from the fact that many of us became very sick with COVID, employees were required to use accrued time off due to quarantining guidelines and caused outside family members to also contract the virus."