WILLIAMSTOWN — A former Williamstown police chief and a former sergeant "initiated, participated in and tolerated" sexually and racially charged "offensive comments and conduct within the department."
That was the conclusion of an independent investigation into the conduct of former Sgt. Scott McGowan and former Police Chief Kyle Johnson.
The report, submitted to the Select Board by investigator and attorney Judy A. Levenson, was the result of one of two separate investigations into allegations into the department. Both reports were submitted to the town in August 2021, and both supported allegations about a hostile work environment.
In February 2021, Levenson was tasked with investigating allegations made by McGowan in a complaint to the Massachusetts Commission Against Discrimination in November 2019 and again in a federal court complaint in August 2020.
In his complaint and lawsuit, McGowan accused Johnson of sexual and racial harassment and creating a hostile work environment.
Levenson and private investigator Paul J. L'Italien were hired separately by the Select Board last March. L'Italien was hired to investigate allegations made against McGowan in a letter to the town, signed by every officer in the department, alleging several off-duty incidents with law enforcement, and taking issue with his behavior on duty.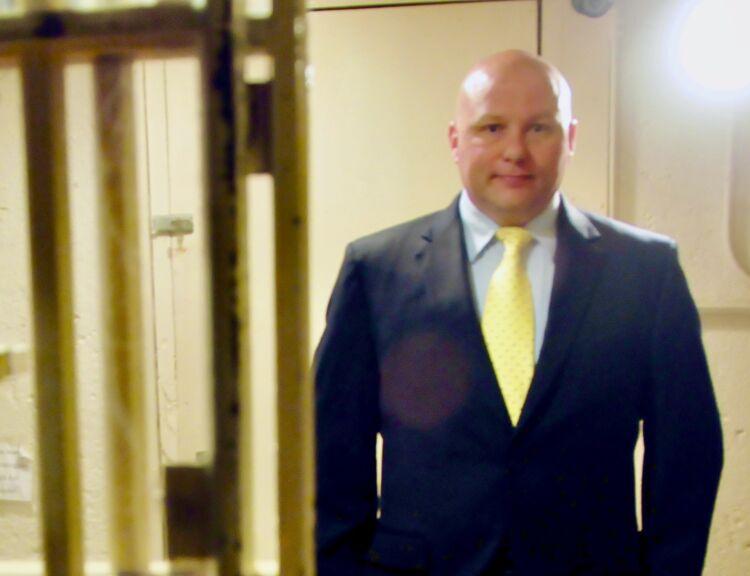 The letter alleged essentially the same charges against McGowan that he made against the former chief, adding that past personal behavior and legal entanglements made him unfit to serve in the department. One officer noted that if McGowan were to return to duty (he was on paid administrative leave at the time) the officer would seek other employment.
"In our unanimous opinion, Scott McGowan shouldn't even be a police officer, let alone a sergeant," the officers' letter reads. "A unanimous vote was taken resulting in no confidence in Scott McGowan as an officer."
Johnson resigned in December 2020, and McGowan agreed to retire in November 2021.
"In my view the important products of these investigations are the recommendations made by Levenson and L'Italien which are being addressed by Interim Chief Ziemba with the full support of the Select Board, the members of the WPD and me," said Interim Town Manager Charles Blanchard. "I believe we are in a new chapter and I hope the community will come together to support us as we move on."
Both investigations confirmed allegations from McGowan and the police officers. But the L'Italien report raises additional issues, such as a lack of an employee evaluation system and the lack of a published account of duties and responsibilities for ranks within the department.
Allegations about McGowan's off-duty behavior during the late 1990s and the early 2000s included driving on the Williams College lawn with a minor female who was in possession of an alcoholic beverage, an arrest for domestic assault, and in the most recent incident, driving while intoxicated in Pownal, Vt., in 2009.
"Everyone (Williamstown police officers) agrees that a hostile work environment has been created by McGowan and no other source," the L'Italien report states. "Most officers in addition to both current and former employees of the police department have described many occasions when Sergeant McGowan demonstrated intemperate conduct in his interactions with co-workers."
The report also notes, "It was known by all officers on the day shift, including former Chief Johnson, that McGowan spent an unreasonable amount of time at his home during his shift."
The report also shows that McGowan referred to a Black officer, who was his roommate for three years in the early 2000s, by using a racial slur as witnessed by at least two officers.
In the Levenson report, witnesses confirmed that both Johnson and McGowan rubbed their "clothed genitals against male department members in the summer of 2007." Johnson is reported to have done the same "against a female department member during the summer of 2010."
Johnson, McGowan and other department members referred to a female dispatcher with nicknames including "Bae" and "Baby Girl."
The Levenson report shows that Johnson, if he saw a photo or video of a person of color in the presence of a Black officer, he would "rub his eyes, look back and forth between the officer and the other person of color and appear confused."
The reports note that Johnson probably knew about a photo of Adolf Hitler that hung inside an officer's locker for more than 20 years earlier than his assertion that he heard about it in 2019. They also note that neither Johnson or McGowan took any action to remove the photo.
The investigations found no validity to the charge that the town manager and Johnson engaged in retaliation by declining to promote McGowan to lieutenant.
In a public statement on McGowan's behalf, McGowan's attorney, David Russcol, stated that the issue came up because of McGowan's complaint in the first place.
"It is no secret that many in the Department did not appreciate the focus on these issues as a result of Sgt. McGowan's whistleblowing activity, and that made Sgt. McGowan a target for character assassination," Russcol wrote. "Many of the allegations in these reports are mischaracterizations, exaggerations, or falsehoods. The town's investigations were not fair or impartial."
Both reports included recommendations, such as updating and disseminating the sexual harassment and anti-discrimination policies, requiring that all personnel go through sexual harassment preventative training and anti-bias training, and developing and disseminating written job descriptions and expectations for each position in the police department.
According to Interim Chief Michael Ziemba, as noted in the L'Italien report, the department is already in the process of updating all of its personnel policies.
"The reports confirmed for me the amount of work that needed to be done to fix the problems at hand," Ziemba told The Eagle, noting that the work has already been started. "The department today does not in anyway operate the way it did during the time period of the events detailed in the reports."