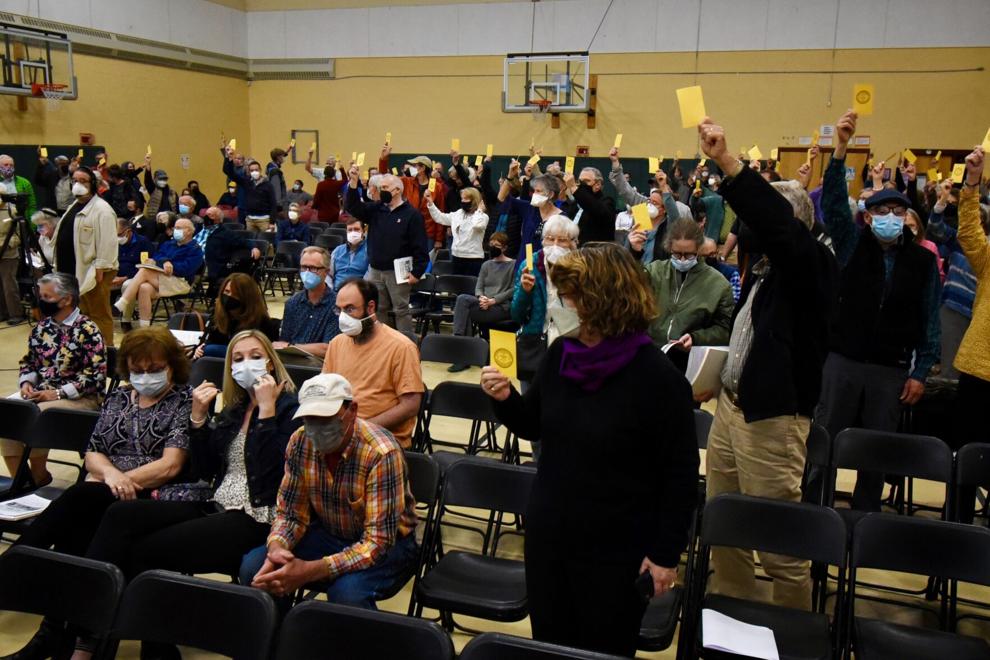 WILLIAMSTOWN — The first order of business at Tuesday's annual town meeting: adjourn.
In an effort to make the meeting accessible to all, including the immunocompromised, town voters agreed by a vote of 149 to 49 to postpone Tuesday night's meeting until 7 p.m. June 14, in the Mount Greylock Regional School gymnasium.
Tuesday's meeting was at the Williamstown Elementary School, where the gym is considerably smaller than the high school gym. Many in town had expressed anxiety about gathering in such close quarters with the local COVID infection rate picking up steam.
The vote to adjourn came just hours after a judge rejected a request for an emergency restraining order to postpone the meeting. The request was filed on behalf of Williamstown resident Janice Loux.
In announcing her legal challenge, Loux wrote, "If this meeting goes forward in the current form, it is a clear statement to people who are immunocompromised or have certain disabilities that they are second class citizens in this upcoming Williamstown Town Meeting."
Berkshire Superior Court Judge Maureen Hogan denied the motion, but she did mandate that all meeting participants wear masks.
According to the CDC, all of Berkshire County is listed as high risk for COVID transmission, including Williamstown, which reported 100 new cases in the last seven days, and currently has a 10 percent positivity rate.
As soon as the meeting was called to order Tuesday evening, a resident proposed that the meeting be adjourned until June 14 at the high school gym.
Another resident, Tony Boskovich, tried to amend the motion to adjourn until no later than May 24, noting that the COVID infection rate could be worse after such a wait.
But because the high school had not cleared a definite date other than June 14, the amendment was invalidated.
Roger Lawrence, a resident and member of the town Planning Board, noted that a petition seeking to postpone the meeting that was launched Monday night garnered 123 signatures by the time the meeting started. He said 89 of the signers said they would not attend the meeting as planned because of the potential for infection.
"So whatever we do tonight, we would be making decisions that do not reflect the wishes of our town's voters," he said.