WEST STOCKBRIDGE — When Earl Moffatt finally crouched down a couple of months ago to apply fresh paint to an old car, he kept it simple. He chose white, and he limited the coverage to four letters and two exclamation points on the driver's-side door.
Anyone want a 1972 MG convertible? It's FREE!!
Since June, the rusty two-door British Motor Corp. conveyance has been hamshackled to a flatbed at Moffatt's garage, Baldwin Motors, on Route 41 just south of the village.
It dares you to dream. Maybe in that dream you're wearing tweed and a flat cap? Maybe you're driving a finely refurbished MG, pointing its iconic upright grill along curvy country roads? Your loved one by your side? Scarves flowing in the wind? In search of some decent Yorkshire pudding, nothing too soggy?
Or maybe you're seeing dollar signs? Wasted weekends? Anguish and arguments? Rust and regrets?
"There's been a bunch of people staring at it, but that's about it," Moffatt said.
Ironically enough, he serves on the town's Cemetery Commission. But, for a guy who has a healthy sense of expiration dates, he can't quite allow himself to surrender this MG to the car morgue known as Formel, the salvage yard in Housatonic, where he might get a couple of hundred bucks for it.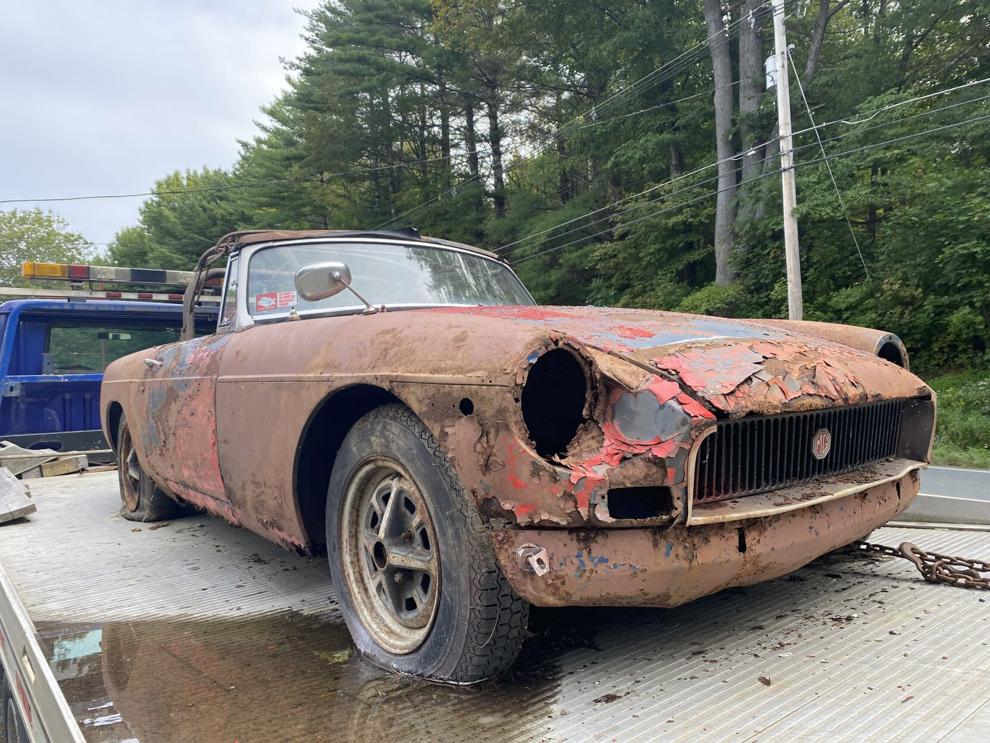 Motorists zip by it all day long in cars with such accouterments as seats, headlights, bumpers and roofs — four items this once stylish and shiny sports car no longer has. But, it has a rollover bar. It has an engine. Moffatt had it running at one point a long time ago.
He came to possess it about 15 to 20 years ago, he said. At the time, it had been sitting much like it is today, except at a different garage, the now-closed Denny's, just down the road.
"He bought it as a project," Moffatt recalled. "He was going to make a club racer out of it. But, he went on to other things, and it sat in front of Denny's for about four years. I approached him and said, 'What are you going to do with it?' And he says, 'I don't know. Get it out of here.' "
Moffatt got it out of there. He brought it to his garage, where he figured it could become a project for his crew to work on.
"But, as soon as I got it, I lost two helpers," he said, "and then it just sat there, and so I had to get it out of the way."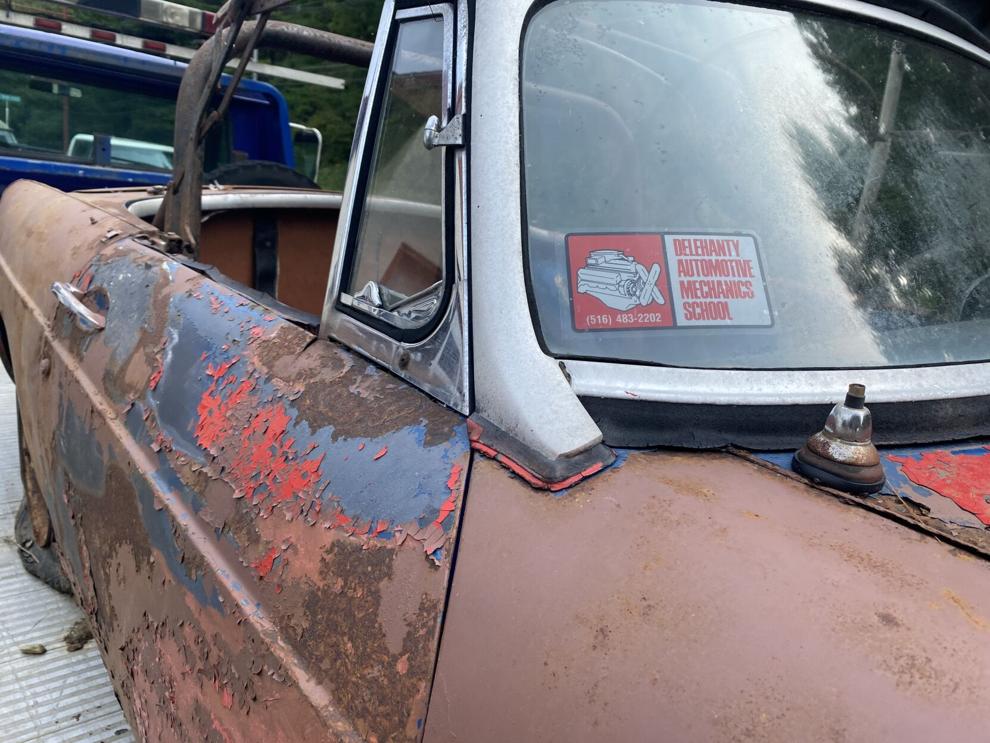 Moffatt put it in storage in Stockbridge. It sat there for years, up until June, when he lost the storage space and had to go fetch it. Back at his garage, he pulled out the white paint and channeled his inner tagger.
"I don't have any place to put it or anything to do with it," he said, "so, it's here on the car hauler if anybody wants it."
He figures it needs about $5,000 worth of parts. MG parts, he said, are readily available online. Vintage MG convertibles in decent running shape sell for $10,000 to more than $20,000, he said.
Did he have any hesitancy writing "FREE!!" on it?
"No," Moffatt said. "I figured, what the heck. I drive around all over the county every day and I see free all kinds of stuff — literally, rotten couches and old TV sets, anything that costs money to get rid of."