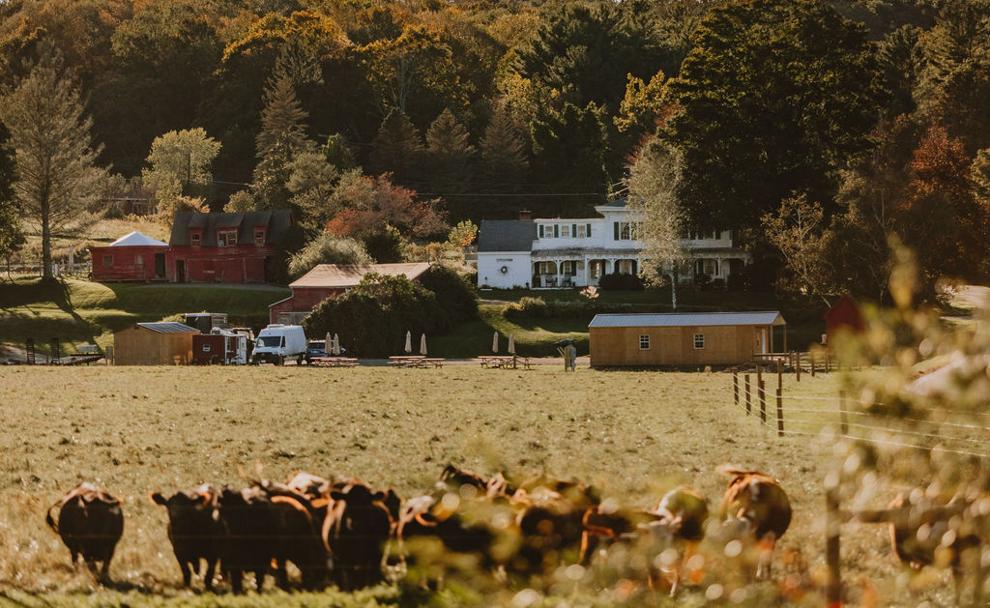 WEST STOCKBRIDGE — West Stockbridge wants its farms to thrive, even when that requires creative interpretations.
This month, a local farm won permission to operate a food truck. As a farm stand.
The town's Zoning Board of Appeals unanimously voted to let Toby and Cameo Casey, owners of Baldwin Farm, operate their food truck, which stands on their farm's grounds at 25 West Center Road, overturning a previous order that the truck stop selling food.
The Caseys' attorney, Andrew Hochberg, successfully argued that, in this case, the food truck should be considered a farm stand, and therefore, allowed as part of agricultural use.
The food truck — called Coddiwomple, English slang for travel in a purposeful manner toward a vague destination — opened July 8.
Soon after, a neighbor filed a written complaint with Zoning Enforcement Officer Brian Duval. On July 20, Duval sent a cease-and-desist letter to Baldwin Farm.
"The West Stockbridge zoning bylaws don't allow for this type of activity to take place in the residential district," read part of Duval's letter.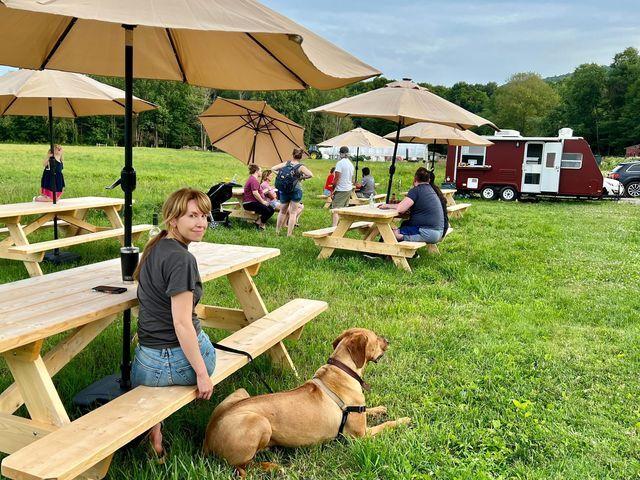 Addressing neighbors' concerns
Toby Casey said in a phone interview that he spoke with the neighbor who complained ahead of a first ZBA hearing Sept. 22, when the farm sought to have the order lifted. "Part of their concern was the safety of people," Casey said, adding that the neighbor who made the initial complaint was apparently satisfied — and did not attend the first hearing.
But on Sept. 22, another neighbor, Nancy Kopans, attended the meeting with her attorney and raised questions about the Baldwin Farm's operations. Casey, who met with Kopans between the first and second meeting, said he was also able to speak to her concerns. "She just wanted some assurance that it wasn't going to blow up into Disneyland on West Center Road," he said.
Following the discussion with Kopans, Casey drafted a letter detailing what the farm would not be.
"We do want to make it clear that no entertainment is proposed, no pony rides are proposed, no corn maze is proposed," said Hochberg, the Caseys' attorney.
Later in the meeting, Kopans' attorney confirmed that Kopans was withdrawing her opposition.
Casey said he understood his neighbors' concerns. "I think that for a lot of people in our neighborhood, a lot changed on the farm in a short amount of time. So there was sort of a suspicion of how big our ambitions were," he said. "But once we sat down and articulated what we were planning to do, they were very happy."
Randy Thunfors, the ZBA chair, asked about statutory limits on gross sales and the number of tables allowed at the truck. "I tried to anticipate probabilities of events happening that would affect public safety, such as parking, lighting," said Thunfors.
Hotchberg encouraged people to complain if problems were to arise.
A farm stand?
During the meeting Thursday, a ZBA member expressed confusion over the definition of a farm stand. "Whitney's up in Cheshire, and they're selling ice cream, they're selling beer, they're selling prepared food," he said. "But when does it cease becoming a farm stand? We might start selling candy or alcohol or cigarettes, or hard liquor. Is it a convenience store at that point?"
Hochberg said these judgments were made on a case by case basis. According to Hochberg, the Baldwin Farm's food truck was allowed for agricultural use because most of the ingredients prepared came from the farm and helped make the farm viable. In an interview, Casey clarified that the goal was to have the food truck be about 20 to 30 percent of annual revenue.
"Almost 90 percent of the products sold by the Caseys are either produced and raised on their farm or from farms in Massachusetts," said Hochberg. Specifically, all the meats come from the farm, while vegetables as well as buns are sourced from other farms in Massachusetts.
Before the public hearing part of the meeting, ZBA members asked Duval to comment. "It is my job as the zoning enforcement officer to interpret and enforce the zoning bylaw," said Duval. "I personally feel that it goes beyond the scope of what a farm stand should be. But the board has the right to judge this case by case."
During the public hearing, seven West Stockbridge residents expressed support for Baldwin Farm and for the need to keep farms. One of them, Virginia Sample, a resident since 1970, said farms had to be allowed to be flexible.
"We know all the farms are having a tough time," said Sample.
Dana Bixby, chair of the Planning Board, said the board was working on a new town master plan, an update from the previous 1959 document, which "explicitly supports farming in a variety of ways," said Bixby.