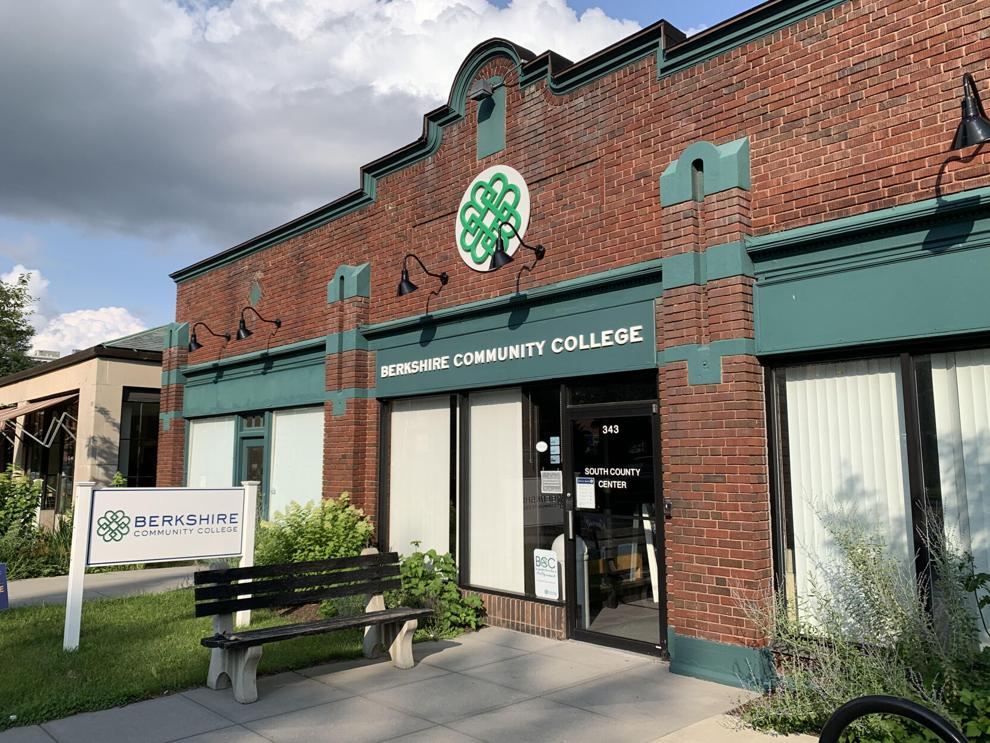 GREAT BARRINGTON — It was an email that set off rumors through town that Berkshire Community College's South County Center satellite here on Main Street was a goner, having first been shuttered by COVID-19.
The rumors are only partly true, according to BCC officials, who said the college, which owns the building at 343 Main St., had been approached by someone who wants to buy it. Even so, the satellite campus might lease the space from the new owner and, regardless, BCC is committed to continuing its presence in South County, said Christina Wynn, BCC's interim dean of business and outreach.
"The situation continues to evolve," Wynn said, noting that the college is considering the sale. She says that, right now, the college has no plans to leave Great Barrington, and that it is planning a slow rollout in the fall of a post-coronavirus pandemic full reopening of its campus on West Street in Pittsfield, and fully closed satellite. Students, she said, have grown accustomed to remote learning, so, this isn't an issue and is convenient, given the renovation project at West Street that is due for completion in early 2022.
"We've planned for the fall to have a small footprint on the main campus and nothing in South County," she said of classes.
Gene Dellea, president of the BCC Foundation, said his understanding is that the college is committed to staying in South County. He said the foundation has been negotiating with this buyer for some time, and that a purchase would be good for the college as a whole and will help it continue to fuel an average of about $350,000 in scholarships every year, as well as other support for students.
The satellite campus — it is on a slice of some of the town's most prime real estate — is a former auto garage that the foundation bought in 1987 for $510,500, according to land records. It is assessed by the town at a total of $1.59 million — $1.3 million for the building and $297,800 for the land. It sits between Wheeler & Taylor, and a languishing and contaminated former BP gas station that town officials are trying to clean up and redevelop. The BCC satellite is across the street from Town Hall.
The main campus and satellite shut down at the onset of the pandemic, and the school has since lost some enrollment which, before the lockdowns hit, was a total of 2,496 students — 245 of those attending school in Great Barrington.
The campus also is host to a number of other community offerings, such as the Literacy Network of South Berkshire, which provides adult education to U.S. citizens and immigrants.
Federal and state pandemic relief money has helped the college as well as students, Wynn said, enabling some to purchase tools to work remotely.
"For better or worse," she said, students have adapted to remote learning with some in-person time.
"There's certainly a desire to come back, but this hybrid approach seems to be working," she said.