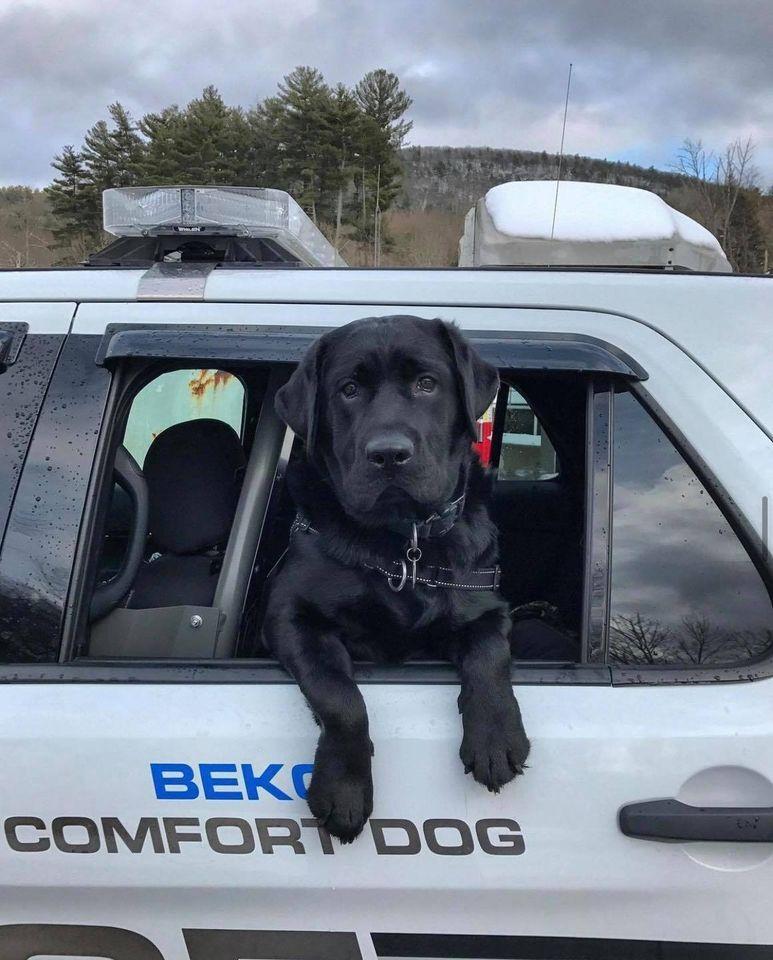 GREAT BARRINGTON — Town police were grieving Friday, after the loss of their comfort dog, Beko, the first police therapy K-9 in Berkshire County.
It is the department's second loss of a dog in three months. Officer Beko was 13 months old.
"Officer Beko died unexpectedly shortly after a routine medical procedure," Great Barrington Police Chief Paul Storti announced Friday on Facebook. "Our department is devastated, as I know members of our community will be, as well."
The department brought the English black Labrador retriever to town to train as a therapy dog last summer, to soften the community's encounters with police and relieve tension. At his swearing-in ceremony in September, former Police Chief William Walsh said 3-month-old Beko already was doing wonders on stressful calls, and that the puppy was helping ease stress among crime victims, witnesses and officers.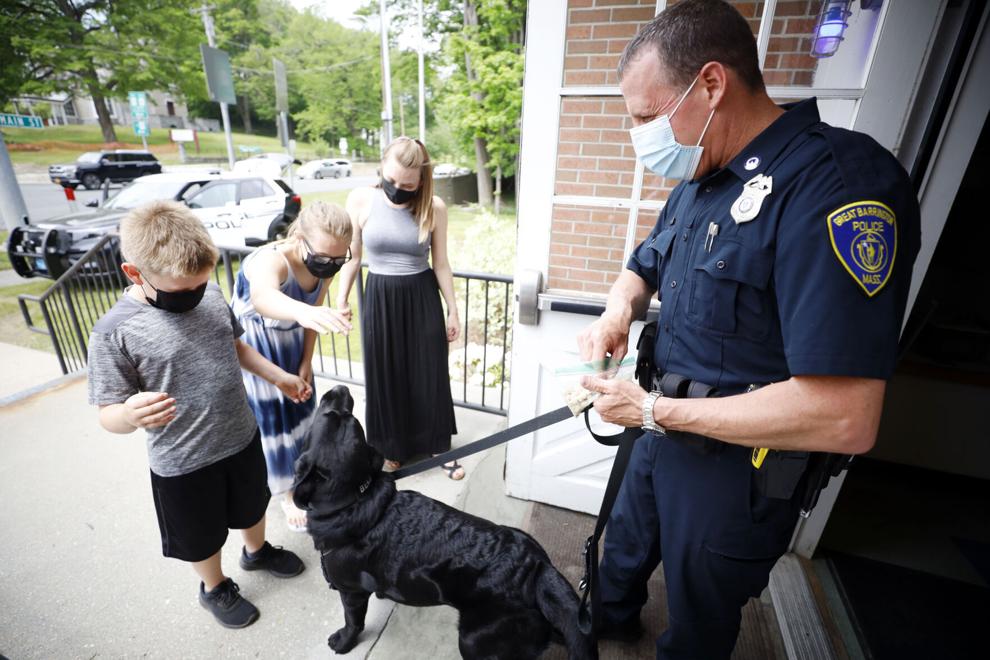 Officer Kristopher Balestro was Beko's trainer and main handler. His training, certification and care were covered by donations from the community. And it was Storti who was instrumental in creating the program.
"In Officer Beko's short career, he brought comfort and happiness to so many people in our community and beyond," Storti said. "To all who he touched, may his memory be a blessing ... Our thoughts and prayers go out to his partner, Officer Kristopher Balestro, and his family; Darlene, Chelsea, and Madison."
It is the second loss in the past three months, after K-9 officer Titan died in April because of an untreatable tumor.