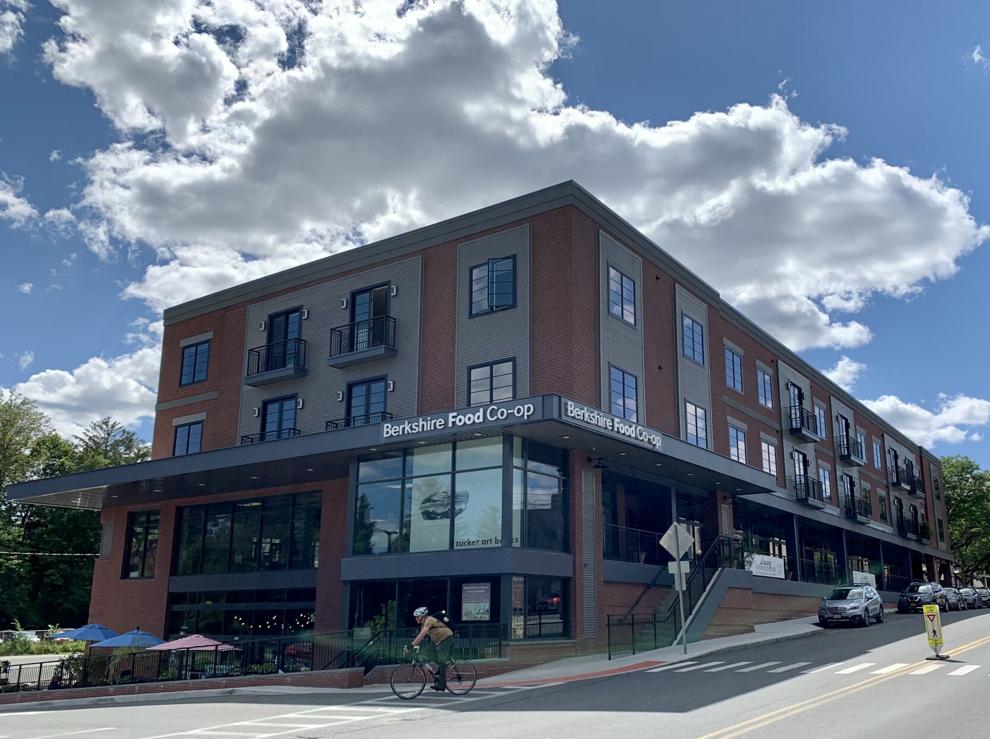 GREAT BARRINGTON — The developer of the building that houses the Berkshire Food Co-op has not followed through on an agreement with the town to upgrade a nearby ballfield and is late paying back hundreds of thousands of dollars in loans.
Lenox-based Benchmark Development did not make the improvements to the neighboring Memorial Park ballfield as the agreement with the town stated, according to Town Manager Mark Pruhenski.
Benchmark said it would install a new backstop, dugouts and baseline fence areas at the ballfield in exchange for using the field's road to access the lot where it plans a second condominium building. The work was supposed to be done by Dec. 1.
Pruhenski said he couldn't yet say why the contract that was part of the Powerhouse Square project wasn't completed, and how this might be rectified.
Benchmark also failed to pay back $500,000 in loans from the Berkshire Regional Planning Commission's Brownfields Program that it used to help clean up some of the contaminated property, according to Thomas Matuszko, BRPC's executive director.
The revolving loan program is funded by federal Environmental Protection Agency money, and serves as an incentive for developers to tackle construction that is expensive due to contamination issues. The two loans were due to be paid in April and December, and the commission is working to extend the payment terms, according to Melissa Provencher, who manages the Brownfields Program for BRPC.
"BRPC has been in regular communication with Powerhouse Square, Mountain One Bank, the Town of Great Barrington and other parties in relation to these loans," she wrote in an email. She said BRPC has not defaulted.
In response to questions about both situations, Benchmark co-principal Michael Charles said in an email that The Eagle's "information is inaccurate both in terms of the characterization and details," but did not elaborate.
He said all but one of the 22 condos above the Co-op are sold, and all but one of several retail spaces are leased.
Benchmark was embroiled in conflict last year over its more than $200,000 in unpaid property taxes to the town that resulted in threats of legal action from some of the condo's buyers. The company is now current with its taxes, said Town Treasurer/Collector Alicia Dulin.
Other legal problems ensued. The Co-op alleged construction was a "disaster," and filed a lawsuit in Berkshire Superior Court against Benchmark over various constructions defects and other issues. A court document from September says the parties had agreed to a settlement, but the case is still listed as open. In its original complaint, the Co-op had asked for double and treble damages on seven counts including misrepresentation.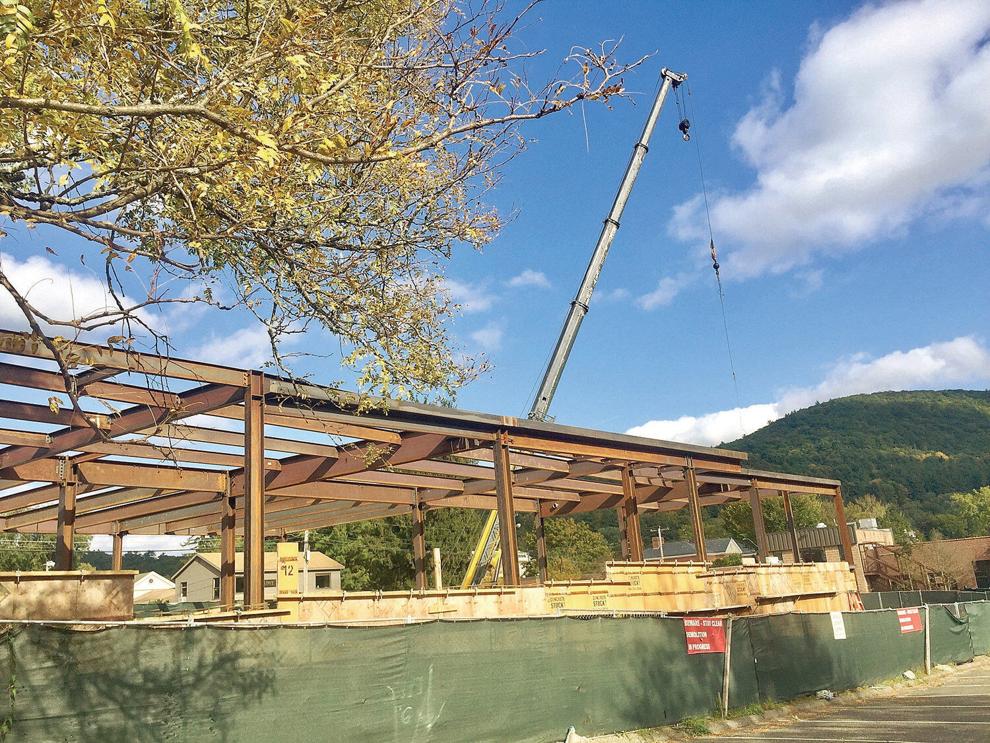 Benchmark completed Powerhouse Square in 2020, after razing the former Co-op building nearby, and tearing down a neighboring Bridge Street building that had long housed a dry cleaning business.
Charles last year said construction on a 27-unit condo building on the same campus might begin in early 2022. A pandemic-related spike in lumber prices had delayed that groundbreaking.
Matszuko said he doesn't recall any defaults on BRPC's brownfields loans, but says they tend to be a "slightly riskier" type of lending for the benefit of a community.
"We want to incentivize development to turn these properties into productive properties," he said.
Repaid loans help BRPC fund new cleanup projects.
"When the borrower pays it off, it goes back into the fund," he said. "If we don't get the money back, we can't reloan it."
This story was corrected to say that all but one of the condominiums have been sold.