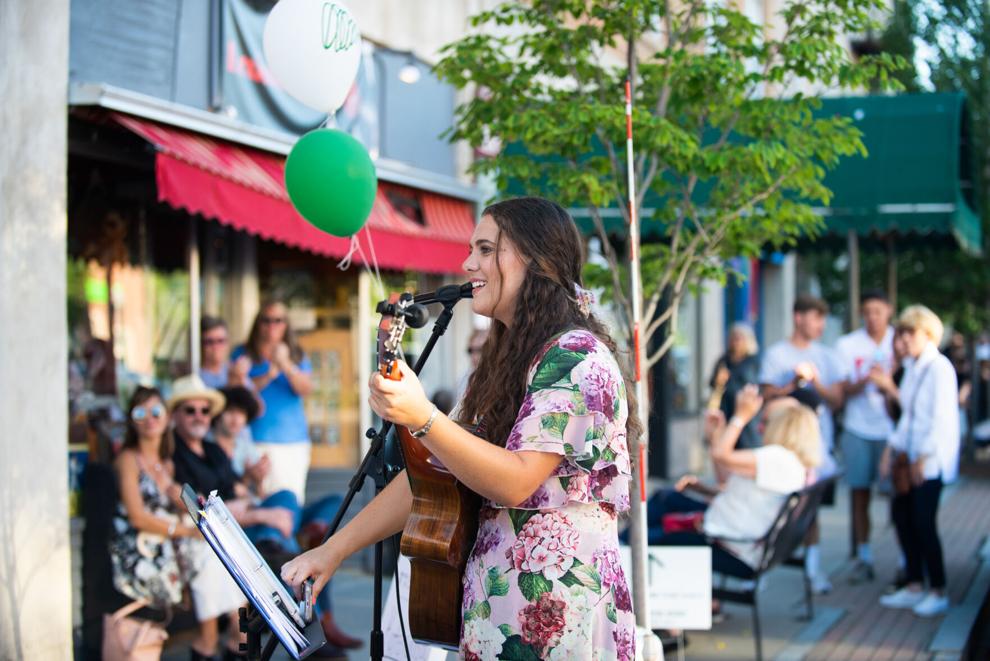 GREAT BARRINGTON — They came from all over the Berkshires and beyond for performances that proved the coronavirus did not kill the music.
Now, a summer performance festival in downtown Great Barrington, dubbed Berkshire Busk, is being hailed as a success that might stick around beyond the pandemic — and even expand.
"This is another thread in the cultural tapestry of the Berkshires and adds to what makes this place so wonderful in the summer," said Eugene Carr, a software entrepreneur who came up with the idea and made it happen. "Talk about putting Great Barrington on the map — this project reverberated well outside our borders."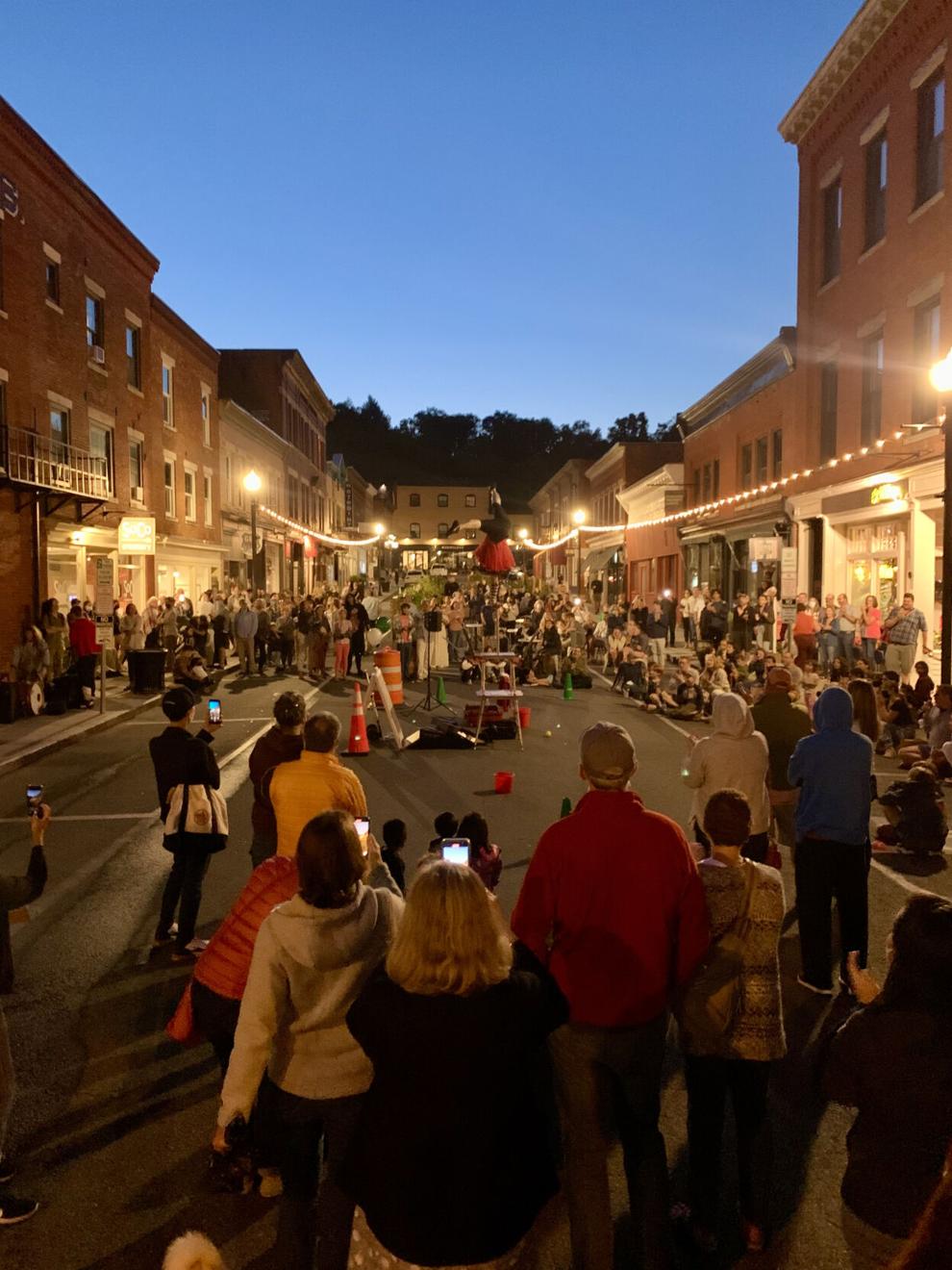 There is data to prove it. Carr, the festival's director, will be presenting information to the Select Board at its Monday meeting. It includes an estimated $105,000 in economic activity generated by people who came to town on Friday and Saturday evenings for the performances, held in different locations downtown, including Railroad Street with its outdoor dining setup.
Events drew more than 150,000 hits on Facebook and Instagram each, according to Carr. Surveys show that 70 percent of attendees came from outside Great Barrington — and half said they came to town because they heard about Berkshire Busk.
Carr, who lives in town, said his motivation was to create excitement after a dark and dreary COVID winter. "It evolved when we had no vaccines and no line of sight on where the virus was going," Carr said.
Performers lined up quickly — a total of 249 in 116 groups performed on the sidewalks between July 2 and Sept. 4. They came mostly from Massachusetts; the rest came from New York, Connecticut and Vermont. A few came from Ohio, Texas and … Berlin, Germany.
Audience surveys found support for more such events. The plan is to try to do just that — if the festival can get enough sponsorship. Carr has started planning for next summer. This year's performances were supported by Town Hall and dozens of businesses and individuals who donated so the performers could be paid.
The performers weren't paid much, Carr said, but also received tips and attention through recorded livestreams posted to social media. And if one of them played a James Taylor song, that musician stood a chance of having it shared on Taylor's Instagram feed through his #JTbuskerchallenge.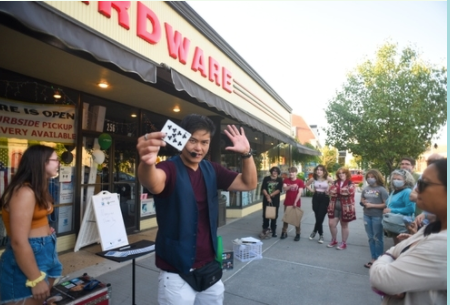 The project created eight seasonal jobs and a lot of joy, yet there are tweaks to be made, Carr says.
"We learned a lot about traffic patterns," he said, noting that noise on Main Street interfered, as did the sun in certain locations, as light shined into performers' eyes. He also thinks the festival will expand, with more and varied acts.
"We want to go broader," he said.