OTIS — From a home here in this hill town, a daring, dangerous, complicated and ultimately successful rescue effort was coordinated beginning last August. It made international news. It's music to the ears of the world.
The denouement came on Dec. 13, when a community of school children from the Afghanistan National Institute of Music (ANIM) landed in Lisbon, Portugal — to safety, freedom and a future far afield from one that would have demanded their silence.
Lesley Friedman Rosenthal, a part-time resident of Otis, was in Portugal to greet them. So was Jessica Lustig, a part-time resident of Great Barrington.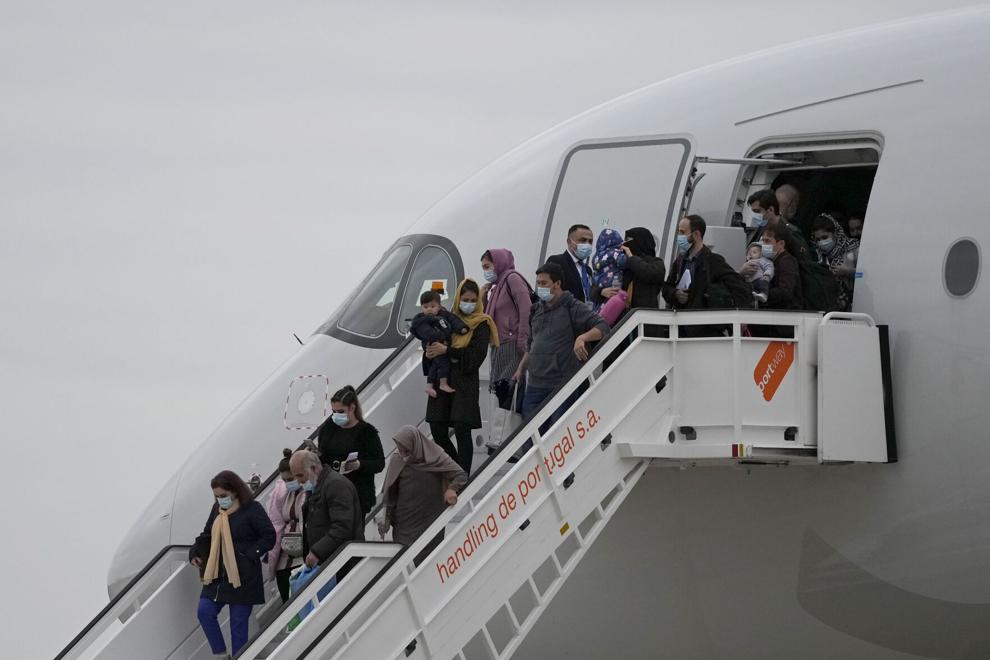 "It was remarkable to watch the young music students, their faculty and families come off the plane," said Rosenthal, president of the United States-based Friends of ANIM. "These 273 individuals, whose names, birth dates and national ID numbers I had helped work through so many lists for government agencies, and about whose lives and safety I had been so concerned in the past four months, suddenly appeared before us, with a look on their faces I can only describe as hopefulness."
Rosenthal and Lustig make up two-thirds of the board members of Friends of ANIM, the charitable group that, beginning in 2016, has supported the school, the first and only music academy in Afghanistan's capital, Kabul.
The school, which was inaugurated in 2010, had gained international fame for teaching Afghan and Western music to a co-ed student body against the backdrop of threats from the Taliban, the militant Islamist regime that had prohibited nonreligious music outright when it led Afghanistan from 1996 to 2001.
The third member of Friends of ANIM is the school's founder and director, Dr. Ahmad Naser Sarmast, who still suffers the physical effects following a Taliban attack on his school in 2014.
The philanthropic efforts of Friends of ANIM took a dramatic turn in August upon the withdrawal of U.S. military troops in the country and the ensuing consolidation of control by the Taliban.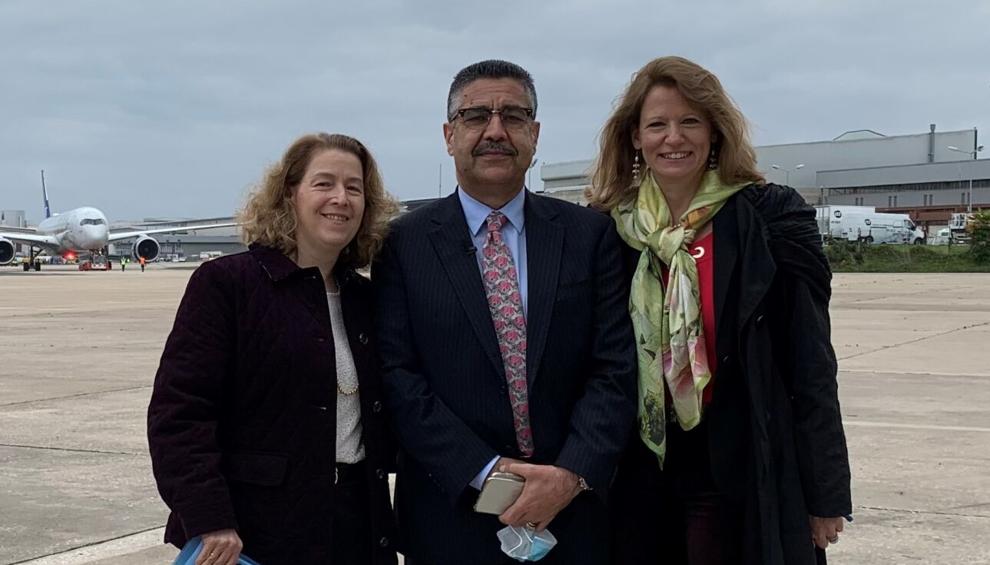 Rosenthal, who serves as chief operating officer of The Juilliard School, the performing arts conservatory in New York City, and Lustig, the founder of a New York City-based publicity, advocacy and consulting business, engaged in round-the-clock efforts to assist Dr. Sarmast in rescuing the school.
They reached out and received the support of political leaders, military veterans, academics, and artists, including local musicians Yo Yo Ma and Emanuel Ax.
"It became clear, just in a matter of days, that the only way to salvage the school was to actually do a mass evacuation and airlift of the entire school community," Rosenthal said.
In the meantime, videos began surfacing of Taliban members making a public show of destroying musical instruments. The Taliban had taken over the school campus.
"They had appropriated laptops with student records. They wouldn't allow Dr. Sarmast and the students to go in and take their instruments back," Rosenthal said. "And we have photos of instruments being smashed and of school facilities being occupied by armed Taliban members with Kalashnikovs. I mean, just really heartbreaking."
She described the rescue efforts as frantic.
Indeed, news reports from Kabul told of how seven busloads of people associated with the school were left waiting at the airport for 17 hours, unable to board their plane amid fears of a terrorist attack. With that in mind, the evacuation efforts became less conspicuous; the efforts moved more slowly and comprised waves of smaller groups.
In the end, the evacuation consisted of five airlift flights of 273 school members (including students, staff and immediate family) over a six-week period from Oct. 2 through late November.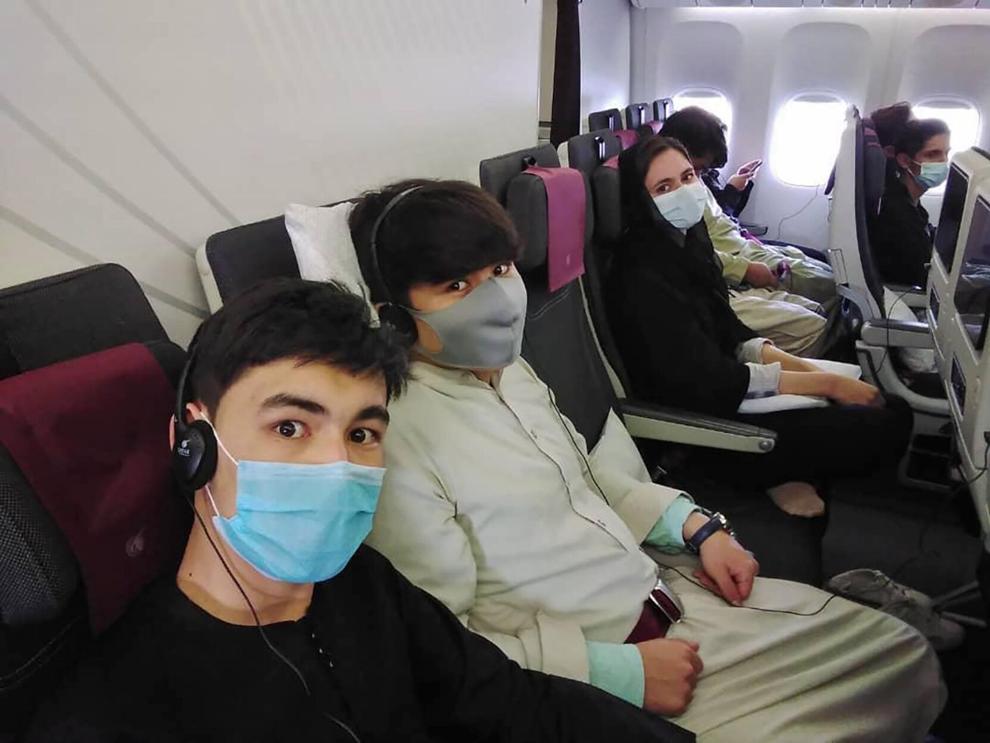 The first stop was Doha, in Qatar, whose government provided shelter and helped negotiate with the Taliban to ensure safe passage. Then, the school community flew on Dec. 13 to Portugal, where they have been offered asylum.
"Friends of ANIM is now working to reestablish the school in Portugal so that Afghan music and music education can continue for the girls and boys of the ANIM community," said Rosenthal.
Rosenthal and Lustig had never imagined that their charitable efforts to support a school 7,000 miles away would ever come to this — essentially to establishing a war room in the Berkshires in the year 2021.
The Afghanistan National Institute of Music first entered their lives when students from the institute came to the United States through a cultural exchange program sponsored by the U.S. Embassy in Kabul in 2013.
At the time, Lustig's firm, 21C Media Group, handled arrangements for the tour, and Rosenthal's son was studying music at a public school in Scarsdale, N.Y., where the family has a home. As part of the program, the Afghan student musicians were paired up with local high school orchestras, including Scarsdale's, for a series of concerts in New York, Boston and Washington, D.C.
"And we absolutely fell in love with these students and with the whole gist of the school, which is to make musical rights available to every child regardless of ethnic background, economic status or gender and to restore the cultural rights to the Afghan people," said Rosenthal.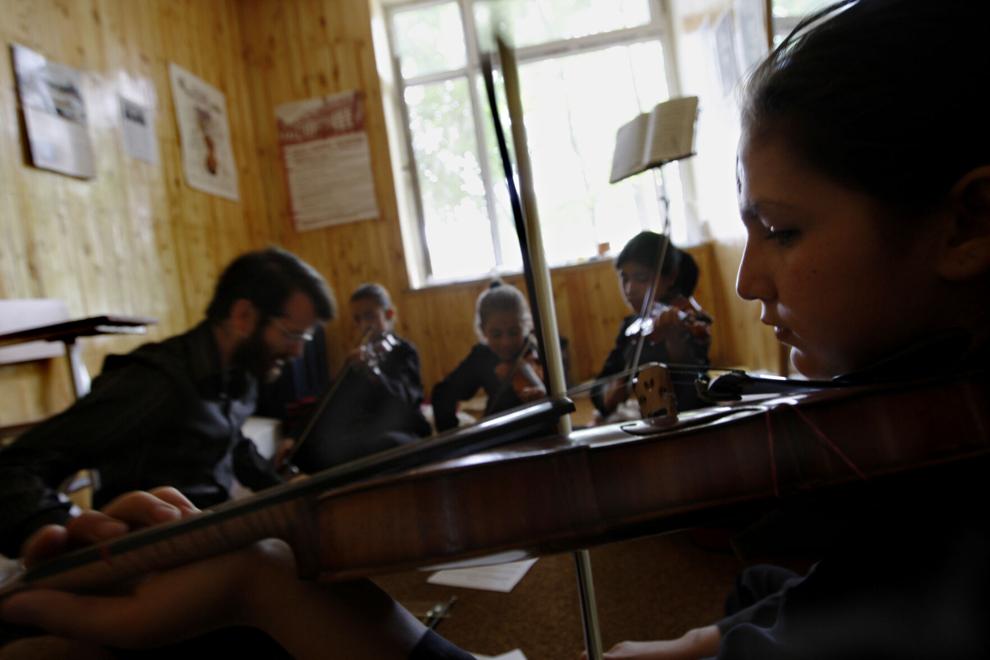 She noted that many of the Afghan students at that time had been born during Taliban rule. When the U.S. and its allies removed the Taliban from power beginning on Oct. 7, 2001, the U.S. State Department, the World Bank, the Royal Academy of Arts in London, among others, eventually rallied around the efforts of Sarmast to form a school for girls and boys teaching music and academics.
The concert series in 2013 and the ensuing publicity "did not endear the school to the Taliban," Rosenthal said. Though the Taliban was no longer in power, it remained a menacing force.
Proof of that came in December 2014, with a suicide bomb attack at a student concert that killed an audience member and injured many others. Sarmast had to be airlifted to Australia for treatment. His hearing has been permanently damaged.
"The needs were clear," said Lustig. "He had threats to his life and threats to his school."
With the formation of Friends of ANIM in 2016, Sarmast and his staff and students would come to know that the world has his back.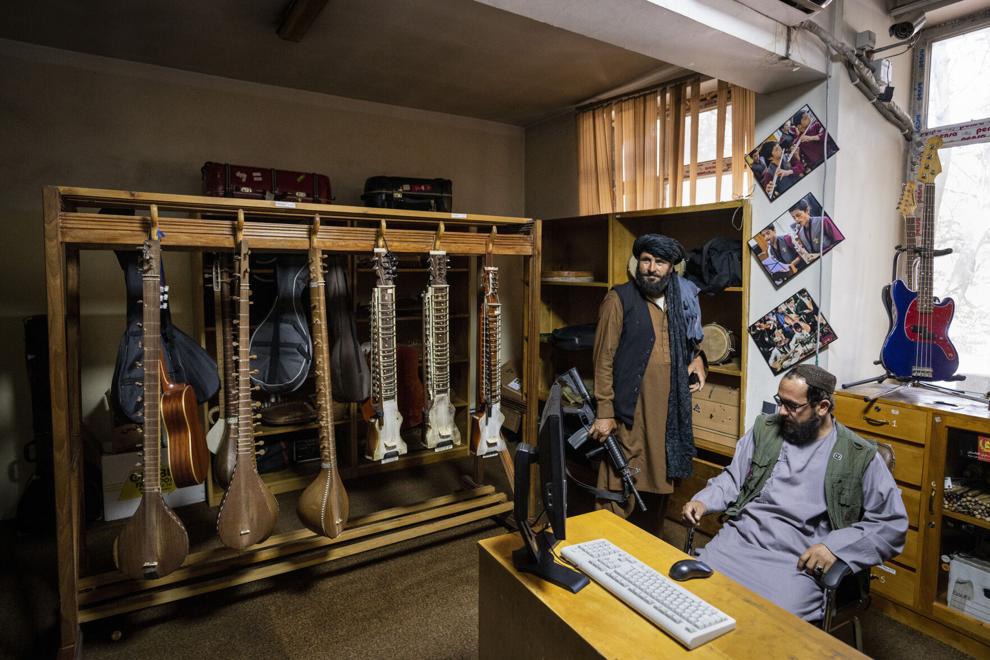 In June 2021, students at the school had begun to experience a higher degree of harassment and a sense of imminent danger. Sarmast spoke to Rosenthal and Lustig then about the need to build a wall around the school for protection.
But by early August, he realized a wall wouldn't nearly be enough. On the eve of the Taliban takeover of Kabul, Sarmast again reached out to his dear friends Rosenthal and Lustig, who promptly got to work.
"It's clear that the music is not welcome in Afghanistan," Sarmast told National Public Radio in December. "From the day that the Taliban returned back to Kabul, you see that Afghanistan has been [turned] once again into a silent nation."
When the school community landed in Portugal, its members included newborn baby boys and grandparents in their 80s. And among the scant belongings salvaged from their homeland were some musical instruments.
That includes common Western classical instruments, but also traditional Afghan instruments. The drums are called tablas and dhols. The plucked string instruments are called rubabs. Afghan music is a world unto itself — a multi-ethnic mash-up that leans heavy toward Persian melodies and poetry.
Portugal, meet Afghanistan.