MONTEREY — Camp Half Moon, a last remaining relic from Lake Buel's pine-lined olden days of seasonal camps, social clubs and simple cottages, went on the market in June for $2.79 million. The longtime owners said it was time to retire.
The sales pitch for the 33-acre site on the north end of the lake included this: "… and if running a summer camp is not your idea of fun, the property lends itself to potential subdivision into multiple, single-family home lots, or it would be an amazing family compound."
One interested buyer openly talked about turning the site into a glamping operation, an idea promptly greeted with lofty contempt from neighbors. Other interested buyers envisioned exorcising the property of its rustic roots to build ritzy, year-round houses.
But, then, an entrepreneur and educator named Avishay Nachon stepped out of his car and onto the site, toured the waterfront, the bunkhouses and the hallowed, old dining hall with ornate plaques engraved with campers' and counselors' names dating at least to 1947.
"It's perfect," he thought to himself.
Turns out, Nachon's idea of fun includes running summer camps. The Israel native purchased the historic camp Dec. 16, for $2 million, just in time for the camp's 100th anniversary this coming summer.
"A lot of people are very happy," said the Lenox-based real estate lawyer Lori A. Robbins, who represented the buyer.
Owner of an international network of summer camps known as Camp Kimama, which has offices in Israel and New York, Nachon plans to make what has been known as "The Best Little Camp in the Berkshires" a little better.
With a slight change in name, and some upgrades to the modest buildings and traditional offerings, Kimama Half Moon will welcome day campers and sleep-away campers beginning June 26, Nachon told The Eagle.
"We like the reputation. Camp Half Moon has a very good name," he said. "Everybody has heard of Camp Half Moon. So, we're going to keep the name. We don't want to make big changes."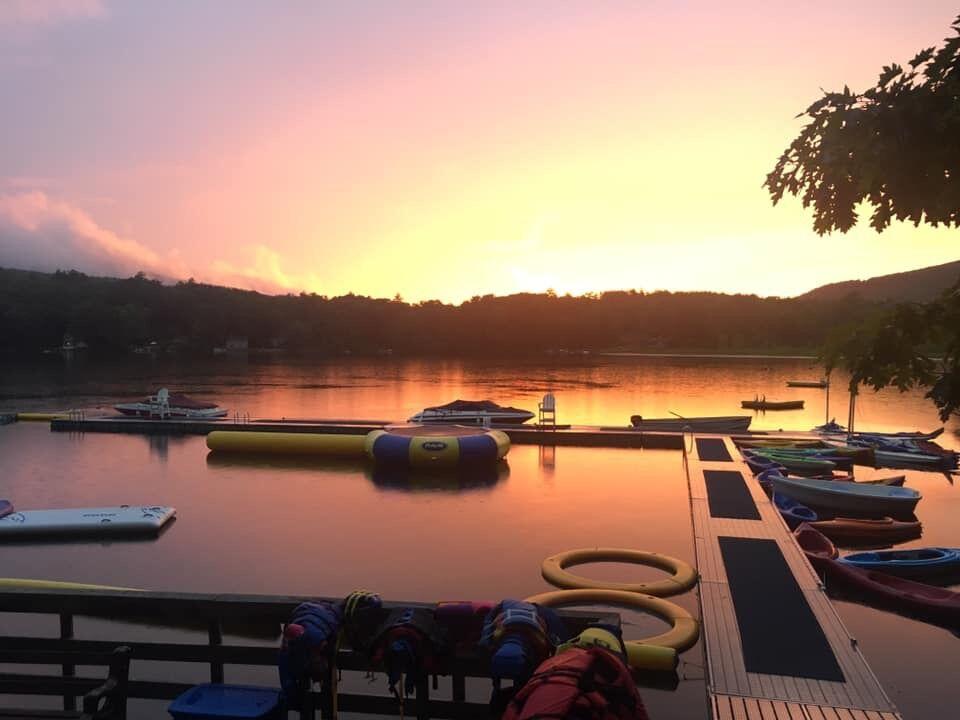 He said he plans to invest about $1 million in building upgrades to Kimama Half Moon, one of three camps Kimama owns in the United States. The other U.S. camps are in Alpine, N.J., and Staten Island, N.Y. Those two operate as day camps and are geared to the Jewish community, Nachon said.
Kimama Half Moon, he said, would not be geared solely to Jewish children.
"It will be an international camp," he said.
Founded in 2004, Kimama — it's taken from a Native American word for "butterfly" — also runs camps in Israel, Spain, Italy and the Canary Islands.
Camp Half Moon opened in 1922. Since 1968, it had been owned and operated by the Mann family: first, Edward and Matilda, and then their daughter, Gretchen Mann Fritch, and her husband, Ric Fritch, of Great Barrington.
"What a great childhood it was," Gretchen Mann Fritch recalled. "I returned home in 1992 and worked side by side with my father learning the ropes. Together, we made lots of changes and improvements, including the addition of a swimming pool, new tennis courts, new kitchen, high and low ropes course, and swimming docks, to name a few."
Her father died in 2004, and her mother died in 2017.
"After 29 years," she said, "I knew it was time to turn over the reins to the next generation. It was a very emotional decision, and not an easy one, but we are excited to see what the future holds with the new owners and the beautiful Camp Half Moon campus."
Upon Nachon's request, the Fritches will assist with the transition.
Keeping to Half Moon tradition, the Monterey camp will be co-ed and include a day camp and sleepover camp. The day camp will be open to local kids as young as age 4. The sleepover camp will be open to kids ages 7 to 17. The plans call for a choice of one-week, two-week and three-week stays.
Kimama Half Moon will continue to offer a variety of water activities, sports and the arts and put great emphasis on campers building lifelong friendships, Nachon said.
"I think people, especially kids, are in very big need and thirst for meaningful connections and encounters," said Arnon Rabin, Kimama's vice president in North America. "They are in the middle of a pandemic that creates a lot of anxiety, a lot of stress, a lot of unknown.
"We saw over the years, before the pandemic and even more so during the pandemic, that when you isolate those kids in a screen-free environment and you allow them to connect to each other, you create a very, very meaningful educational experience of empowerment, of independence, of new connections, of skills, social skills, educational skills, emotional skills, resilience."
With the help of a designer, upgrades mostly will focus on the interiors of the sleeping cabins to "make them more 2022 than, you know, 1922," Nachon said. That would translate into more personal space for each camper, he said.
Nachon traces his own appreciation for summer camps to his younger years as a student, when he would travel from Israel to work at a summer camp in North Carolina. Since that time, he said, he counts his years "by summers."
"I fell in love with camp," he said, "and back then, we didn't have summer camps in Israel. There was no such thing. So, when we opened Kimama in Israel, the idea was to open the first American summer camp in Israel, and it was a big success."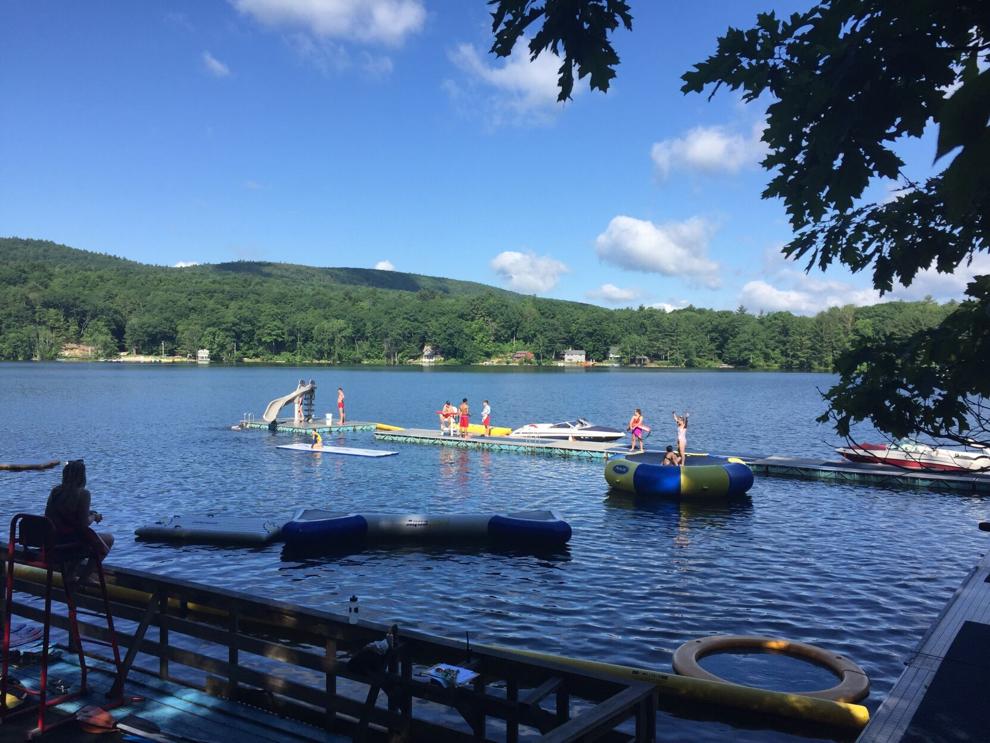 In looking for an established sleepover camp to purchase in the Northeast, the Berkshires was Kimama's first choice.
"When I close my eyes to envision what a summer camp should look like," Rabin said, "the Berkshires is definitely my first go-to place. I love the fact that we're not opening a camp from scratch. I love the fact that the name Half Moon is enchanted with magic and with history and with all the people who were there before.
"We believe that we have the opportunity to go to this camp to honor and respect its legacy and its history," he said, "while also creating and reinventing what a summer camp experience can look like."
While the camp will continue to focus on simplicity and fun through social encounters in a natural setting, Kimama Half Moon will bring in a management team with strong credentials in education and contemporary performing arts, Rabin said.
At full capacity, the camp could have as many as 250 campers at any one time and as many as 100 part-time and full-time staff members, Nachon said.
And as to those engraved plaques still hanging in the hallowed, old dining hall — with all those names, all those dates? They aren't going anywhere, Nachon said.
"They stay," he said.