GREAT BARRINGTON — Banksy? Have you heard of him?
The world-famous — and famously anonymous — street artist, prankster and provocateur has, for two decades, been the object of adulation from the general public (and the art market) and distain from art critics.
All the while, few people in the world could pick him out in a police lineup, if it were to ever come to that.
Among those in the dark about his identity is Carol Diehl, of Housatonic, and she prefers it that way.
Diehl, an artist and art critic, has written what she says is "the first in-depth investigation" of the social, economic and political implications of the work of Banksy. She refers to her subject as "one of the geniuses of our time," an artist who "challenges the culture to reconsider what art is, as well as its value and purpose."
Her book, "Banksy: Completed," just was published by The MIT Press. It's her first.
Diehl (pronounced Deal), a native of Chicago, said the Britain-born Banksy "is the last person I ever thought I'd be writing a book about." She, like most critics, first dismissed him as an "attention-seeker," his street credentials undercut by the enormous amount of money his work earned at auction (money that Banksy, himself, did not receive, it should be pointed out). It was Diehl's son, Matt, who, in the early 2000s, first persuaded her to take a closer look.
She soon became a huge admirer. Among her favorites are those that juxtapose images of innocence against the images of hard realities, of violence, war, political corruption, environmental disaster and what Diehl calls "the raw underbelly of capitalism." For instance, a peace dove wears a bulletproof vest. A teddy bear aims a Molotov cocktail at riot police.
Diehl points particularly to the piece "Girl and a Soldier," painted on the West Wall of Bethlehem, a stenciled image depicting a young girl frisking a soldier, confiscating his weapons.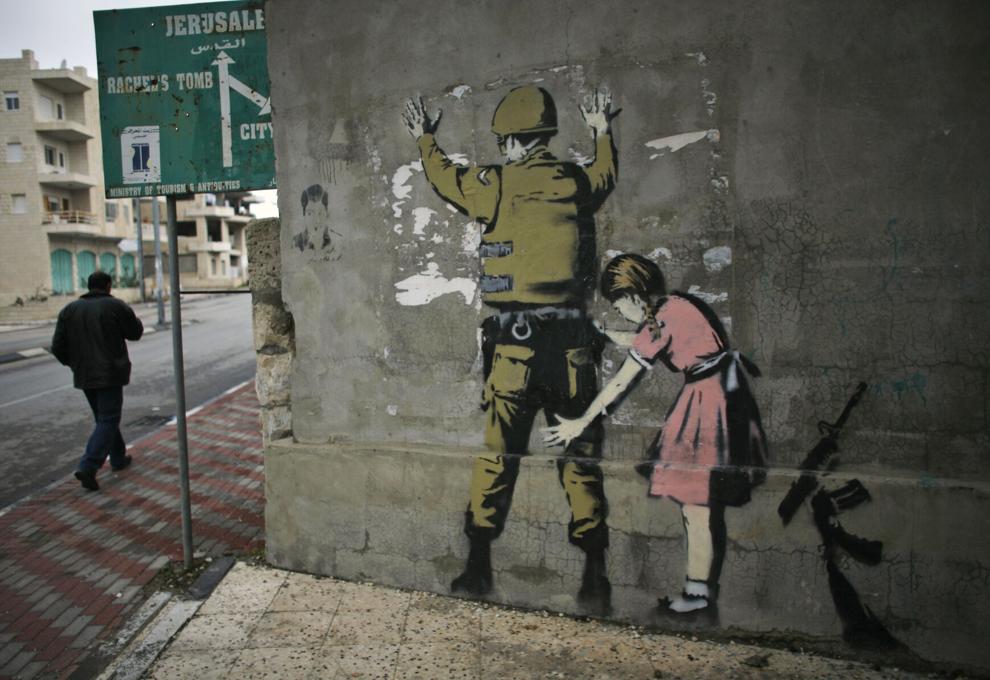 "That just says everything," Diehl said. "This is the world we should live in, where the little girl has control and the soldier basically has to do what she wants. There are those who say that Banksy is, you know, not hard-hitting enough, but the values in that piece are so perfect."
In her book, Diehl explores not only Banksy's urban street art, but his installations, writings and Academy Award-nominated film, "Exit Through the Gift Shop." She writes about his 2015 "magnum opus," an installation on the English coast called "Dismaland." This full-scale "anti-Disneyland" was billed as a dystopian "family theme park unsuitable for children" and intended to, in Diehl's words, target "the failure of capitalism."
Diehl also writes about the hotel he built in the West Bank in Bethlehem.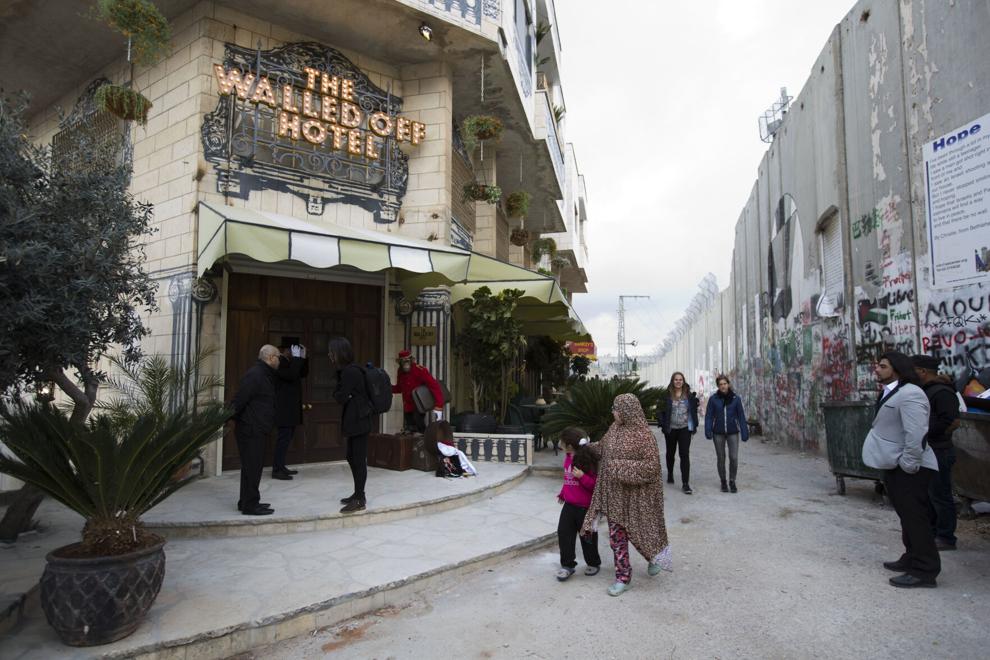 "It's a Banksy hotel. It's amazing," said Diehl, who has visited the site. "He gave it to the Palestinians to bring attention to the dividing wall and … how the Palestinians lived and what their situation was. There's no other artist who does anything like that."
Beyond England, New York City and Los Angeles, most of the world got its first look at the shenanigans side of Banksy in 2018, when, in the moment after its sale at a Sotheby's auction, one of his paintings, "Balloon Girl," self-destructed through a paper shredder hidden within its frame. Banksy soon posted an image on Instagram of the shredding that he captioned, "Going, going, gone ...".
Diehl's book is as much a defense of Banksy as it is a celebration of him.
When Banksy did his notorious monthlong, self-described "residency" in New York City in 2013, whereby he created a public artwork each day, Diehl was as drawn to his work and its aftereffects as she was with the vitriol directed his way by many of the city's art critics. In other words, her peers, her friends.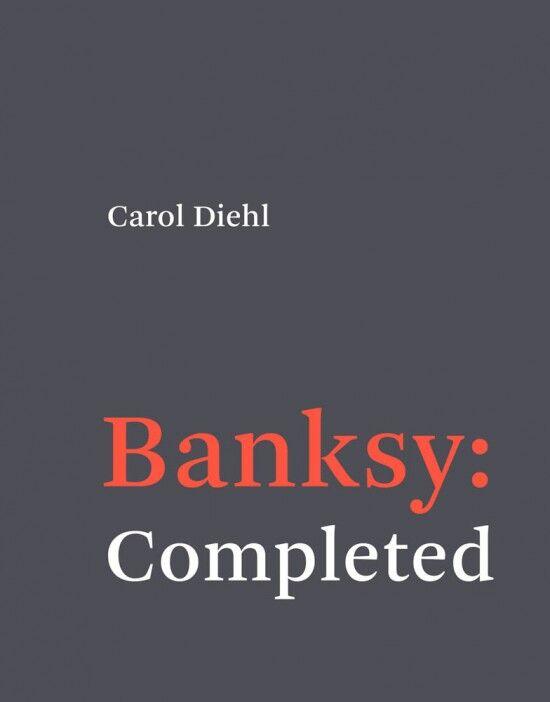 Why have the critics been so harsh?
"I think it's two things," Diehl said. "One is, art critics don't like anything that's too beloved by the public, and the other is that I really think it's a class thing. Maybe because I didn't go to art school, maybe — even though I'm an insider, for sure — I like to think that I have an outsider ability to look outside as well.
"He's coming from another angle completely," she said of Banksy, "as [Andy] Warhol did, and as [Marcel] Duchamp did."
As she started to look into Banksy's New York residency, among the many pieces that stuck out for her was one called "Shoe Shine," featuring a life-size fiberglass Ronald McDonald statue looking scornfully down on a real-life shoeshine boy polishing one of his enormously long shoes. The piece appeared outside a different McDonald's at lunchtime every day for a week.
If you look at the face, it isn't Ronald McDonald. It's a mask of Hermes, Diehl points out.
"Did anyone comment on that? No," said Diehl, a longtime contributor to Art in America and ARTnews. "If you do research, which I like to do, Hermes is the god of cattle. Hermes is the trickster who is amoral. Banksy was making a statement, but it went over everyone's head."
What was this statement? In her book, Diehl quotes from the audio guide that Banksy released for the work. He said the work is "a critique of the heavy labor required to sustain the polished image of a mega corporation. Is Ronald's statuesque pose indicative of how corporations have become the historical figures of our era? Does this hero have feet of clay? And a massively large footprint to boot?"
During Banksy's monthlong stay in New York, his public artwork — it was created quickly, under the cover of darkness — was met by critics that included then-Mayor Michael Bloomberg, who said Banksy was defacing private property. The New York Post added to Banksy's free publicity when it declared "GET BANKSY!" on its front page.
"What he does is just shine a light on the hypocrisy and of the people in charge, and he's using them at the same time," Diehl said. "That's what's so cool."
No doubt through some fairly extensive nondisclosure agreements, Banksy has maintained his anonymity. He is believed to have hailed from Bristol, a city in southwest England, but his age and place of birth meticulously have been kept secret.
In a personality-driven culture, Diehl views Banksy's anonymity as refreshing and necessary.
"This way, the attention is on the message and the art and not the guy," she said, adding, "or them or whoever they are."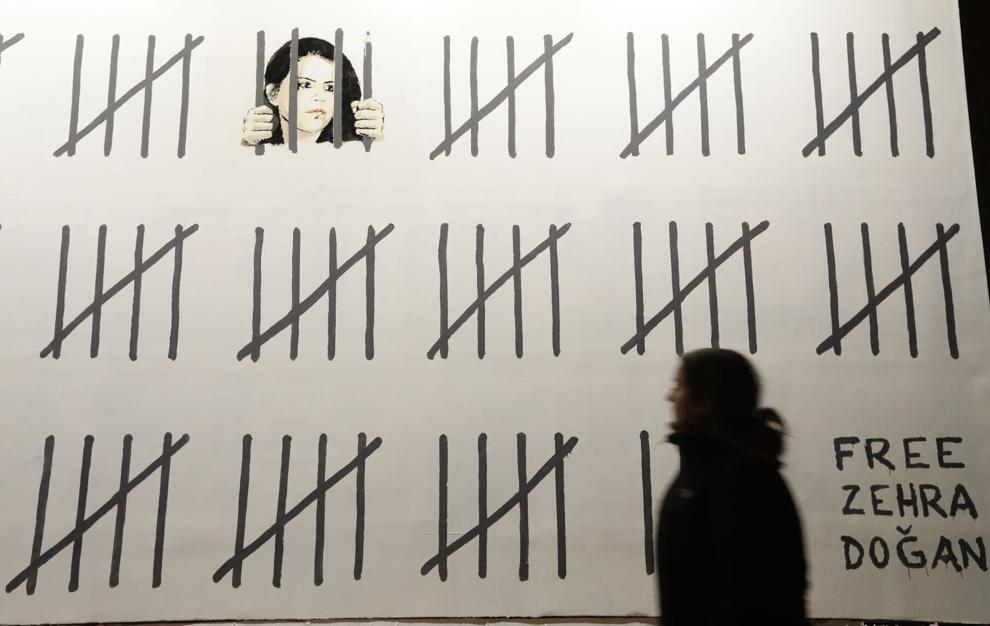 Wait, could Banksy be more than a single person? Diehl said yes.
"I mean, I'm guessing. This is all guessing," she said. "The ideas are his, yeah, but he has a dedicated following that will help him out in any situation."
For instance, she said, "He couldn't possibly have done the New York residency by himself. No way. That takes a lot of people."
For the purposes of her book, Diehl had to reach out to Banksy. How did she go about that?
"He has an organization called Pest Control," Diehl said. "I had questions for one thing, and they were happy to answer the questions and cooperate and all that, but I never really knew who I was dealing with."